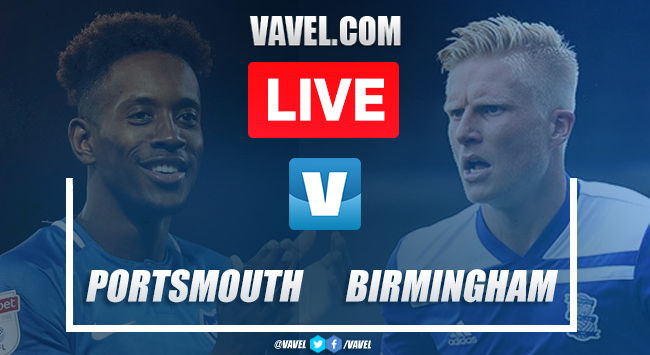 Watch the goals here
Thank you for joining us!
Whats up next?
Man of the moment
Should have got a hat-trick
FULL TIME: PORTSMOUTH 3-0 Birmingham City
Man of the match
Record breaker breaks another - but not the one he hoped for
How is it not 4-0?
BIRMINGHAM GET AWAY WITH ONE!
GOAL! PORTSMOUTH! (Harrison) 3-0!
Second half is underway!
A special volley from Close
Harrison does not give up
Half time
GOAL! WHAT A GOAL! PORTSMOUTH 2-0! (BEN CLOSE)
GOAL! PORTSMOUTH (HARRISON)
Kick off
Almost ready on the south coast
Mick McCarthy in the stands tonight
Birmingham debuts
Point to prove
Record breaker
In case you missed it
Birmingham team news
Portsmouth team news
Last meeting between the clubs
Head to head record
Team news to come soon
How to watch Portsmouth vs Birmingham live TV and Stream
Looking for promising midfielder
Sweet start
Good opportunity
Bad start
Kick-off time