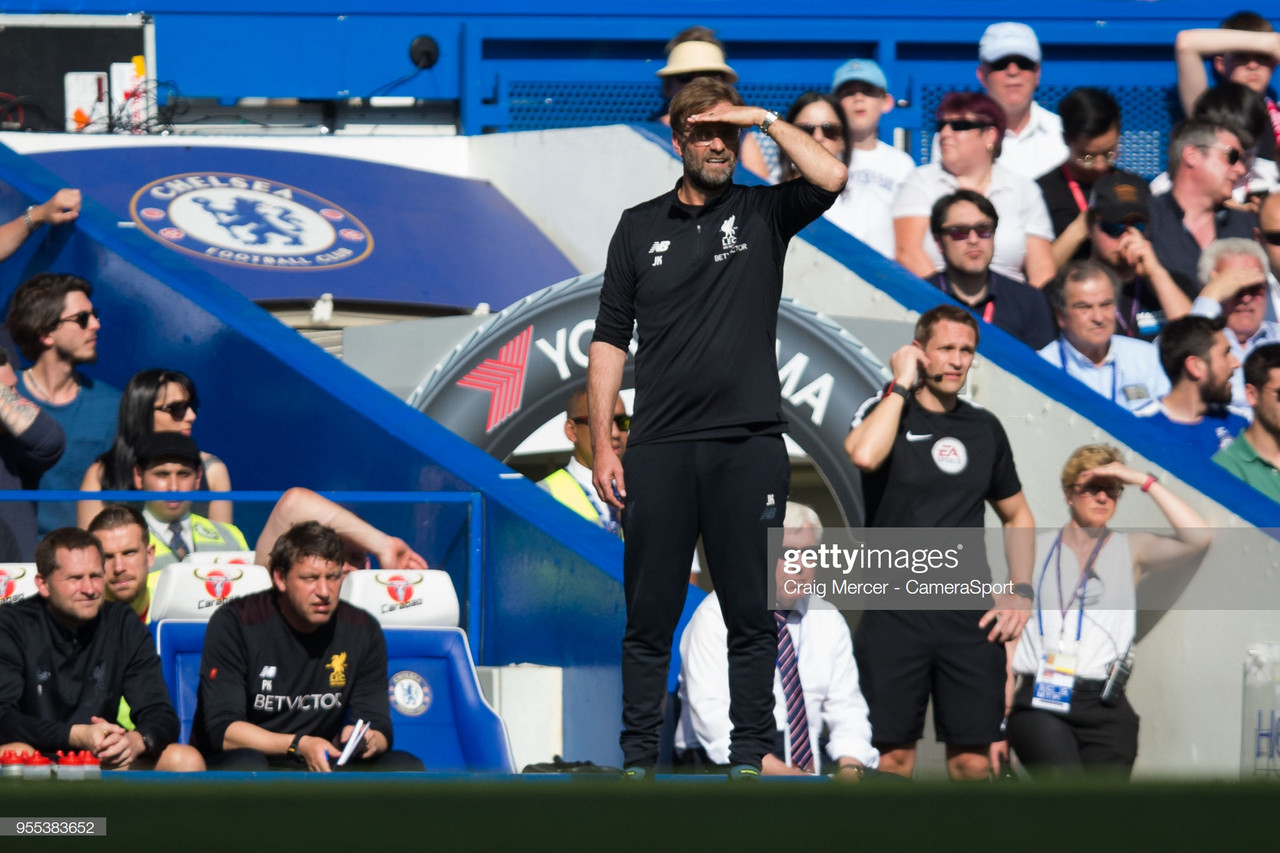 Jurgen Klopp has claimed Chelsea must not be overlooked as title challengers despite their transfer ban.
The Liverpool manager insisted the Blues will reap the benefits of their loan system and young players in the club.
Klopp claimed the excitement and buzz Frank Lampard will bring to Stamford Bridge will spur the club to the next level.
The benefit of the loan system
Chelsea are renowned for their loan system and abundance of young talent in their academy. With a transfer ban looming, there has been a greater emphasis placed on utilising the players available. 
Klopp has said that the Blues will reap the fruits from their labour seeing the benefits of returning loanees and academy produce: "They (Chelsea) cannot really be busy in the transfer window," he began. 
"But after years when all the young boys were on loan, now they finally bring them back and get the benefit of that. 
"It's like it's made for a transfer ban. Now [Tammy] Abraham and all these other guys come back and it's a fantastic team."
Lampard brings an aura of excitement
The announcement of Lampard as the Blues' next first-team manager sent waves across the world as Chelsea fans anticipated the sight of a club legend in their home dugout.
The ex-Borussia Dortmund manager has declared that the excitement Lampard brings will be a stepping stone to challenging for the title.
He said: "I don't know where people get the idea that Chelsea will not challenge with Frank [Lampard] bringing complete excitement to the club."
At least a six-horse race
The Champions League-winning manager is no stranger to a title race and told Sky Sports it is all to play for with at least six contenders. 
"I'd say there are at least six teams in contention," he said. "Everton, for example, have tried to stay very ambitious.
"They have done a lot and I think there are still maybe a couple of players to come in. They had a good team last year and they have improved, with very interesting signings."