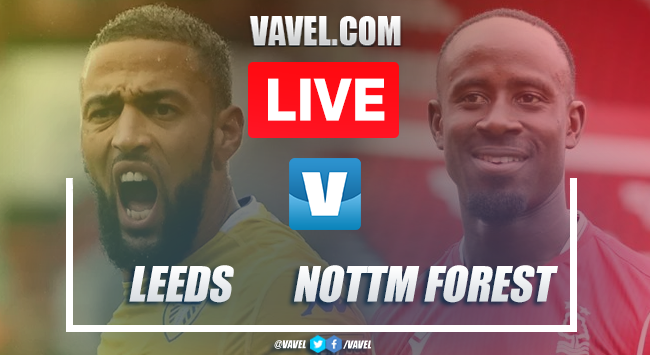 Highlights
That's all from us
Scores elsewhere
Exciting talent
Isolated figure strikes
Man of the match
Leeds blow their lead
FULL TIME: LEEDS 1-1 FOREST
FOUR MINUTES ADDED ON! 1-1
GOAL! LEEDS 1-1 FOREST (GRABBAN)
GOAL! LEEDS 1-0 FOREST (HERNANDEZ)
OFF THE BAR!
BACK UNDERWAY
Second half battle to watch
Phillips a lucky man
Score updates
HALF TIME: LEEDS 0-0 FOREST
KICK OFF
TEAMS ARE OUT
Proud moment last week for former Forest man
10 MINUTE WARNING
Leeds looking for inspiration from this man?
Second chance for this man
Less than 20 minutes to go!
Grey clouds looming
Raring to go
Eddie Nketiah not included
How will this man fare this season
Wonderful cause
Bristol City vs Leeds United
Forest vs West Brom
Forest check in
Leeds arrive at Elland Road
Forest team news
Leeds team news
Leeds made favourites for the game
Where to watch the game
New signing Jenkinson believes Forest will go up to Leeds with confidence
Unhappy ending for Leeds will spur them on this season
Last time out between the sides
History between the sides
Team news
Last time out
Welcome!