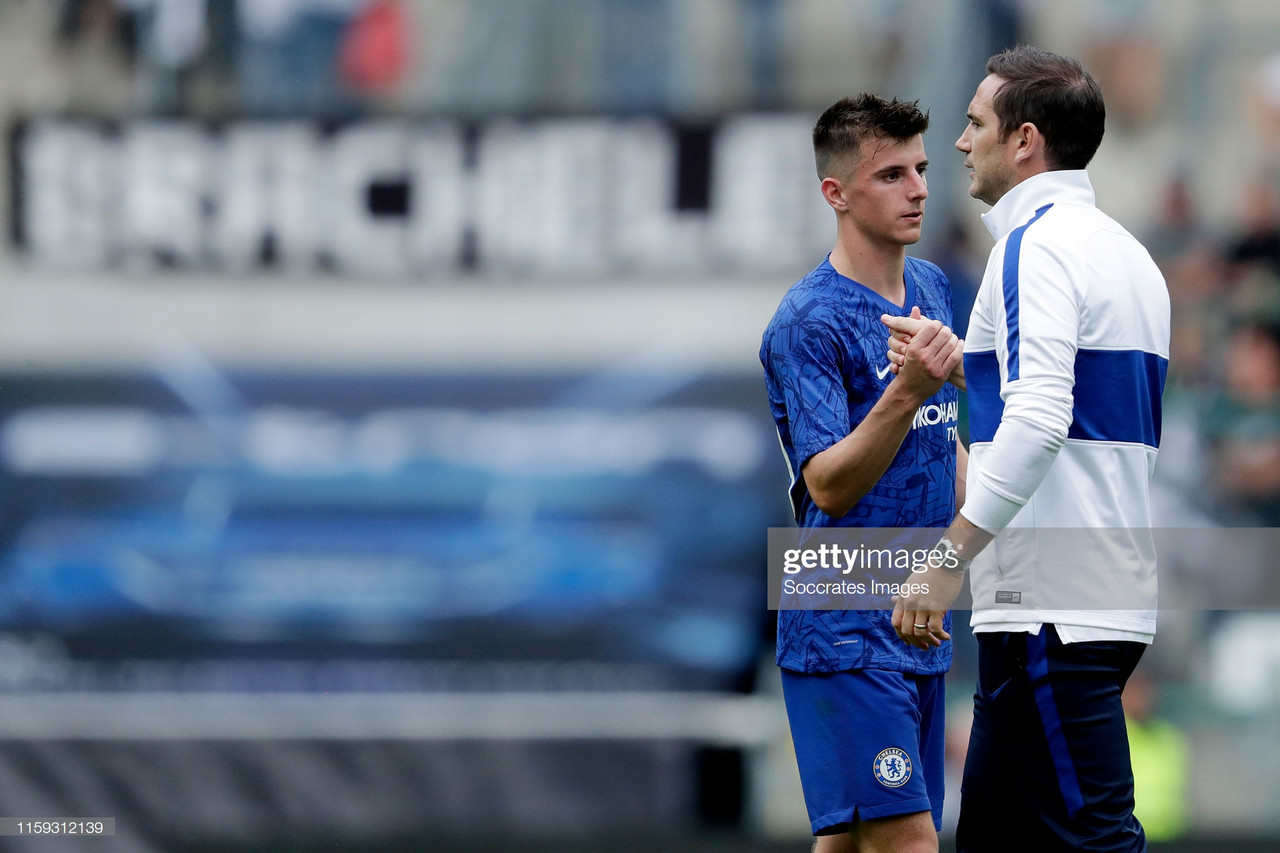 Thank you for joining my coverage
Chelsea climb up the table!
FULL TIME
Chelsea failing to kill off the game
5 minutes added on
Last Chelsea sub
Chelsea second sub
Norwich triple sub
Chelsea score but ruled out for a foul...
Sub for Chelsea
Norwich hit the post!!
GOAL
Chelsea could have had a penalty!
CHANCE
Chelsea just missing sharpness in the final third
Injury break
Chance for Pulisic
Half Chance already for Chelsea
Back Underway
Worrying defensive stat for Chelsea!
Half-time
Barkley fluffs his lines
Two yellow cards in the first half so far..
Scrappy phase of the game
CHANCE for 3-2 to Norwich
GOAL 2-2!
CHANCE AGAIN FOR 3-1
CHANCE!
GOAL 1-2 Chelsea
Half Chance
GOAL 1-1
GOAL
We are underway!
Pedro injured in the warm-up!
Five minute warning
Norwich unchanged from their last game
Batshuayi on the bench
Kante not in squad
Chelsea's team
Norwich team
Five minute warning
Matchday!
Betting Odds for the match
BREAKING: Kante a doubt for the match!
Farke: 'Teemu's form is not surprising'
Farke: Chelsea are 'a top-class side'
Michy Batshuayi has travelled with the squad
Striker position up for grabs for Lampard's Chelsea
How to watch Norwich vs Chelsea Live TV and Stream
Head to Head
Chelsea: predicted XI vs Norwich
Norwich: predicted XI vs Chelsea
Chelsea: team news
Norwich: team news
We could be in for a goal fest!
Defence also an issue for Chelsea
Chelsea looking for first three points of the season
The Canaries will need to defend better
Norwich looking for back to back wins in the Premier League
Norwich higher in the table!
Kick-off time
Welcome to LIVE coverage