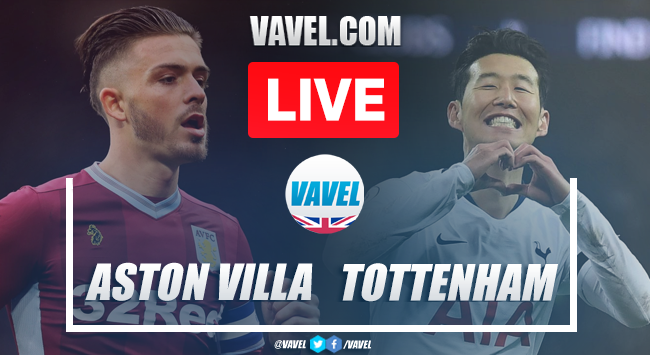 FULL TIME: ASTON VILLA 2-3 TOTTENHAM
GOAL!!! ASTON VILLA 2-3 TOTTENHAM (SON 90+4')
GOAL!!! ASTON VILLA 2-2 TOTTENHAM (ENGELS, 54')
Second Half begins!
Pen or no pen?
Injury alert
HALF TIME: Aston Villa 1-2 Tottenham
GOAL!!! ASTON VILLA 1-2 TOTTENHAM (SON 45+2')
GOAL!!! ASTON VILLA 1-1 TOTTENHAM (Alderweireld 27')
GOALLL! ASTON VILLA 1-0 TOTTENHAM (Alderweireld Own Goal 9')
Kick Off!
10 min warning!
Last time between the two sides
Stage is set
Villa to break their top 6 duck?
Double landmark day for Spurs?
Not confident Villa fans?
Team News
Teams are revealed!
Team news in 20 minutes
Last meeting
Spurs players feeling refreshed
Dean Smith believes Villa have to concentrate on themselves
How to watch Aston Villa vs Tottenham Hotspur Live TV and Stream
Tottenham Hotspur: Predicted Lineup
Aston Villa: Predicted Lineup
Tottenham Hotspur: Team News
Aston Villa: Team News
Spurs mounting charge for Europe
Villa looking for league security
Kickoff time
Welcome