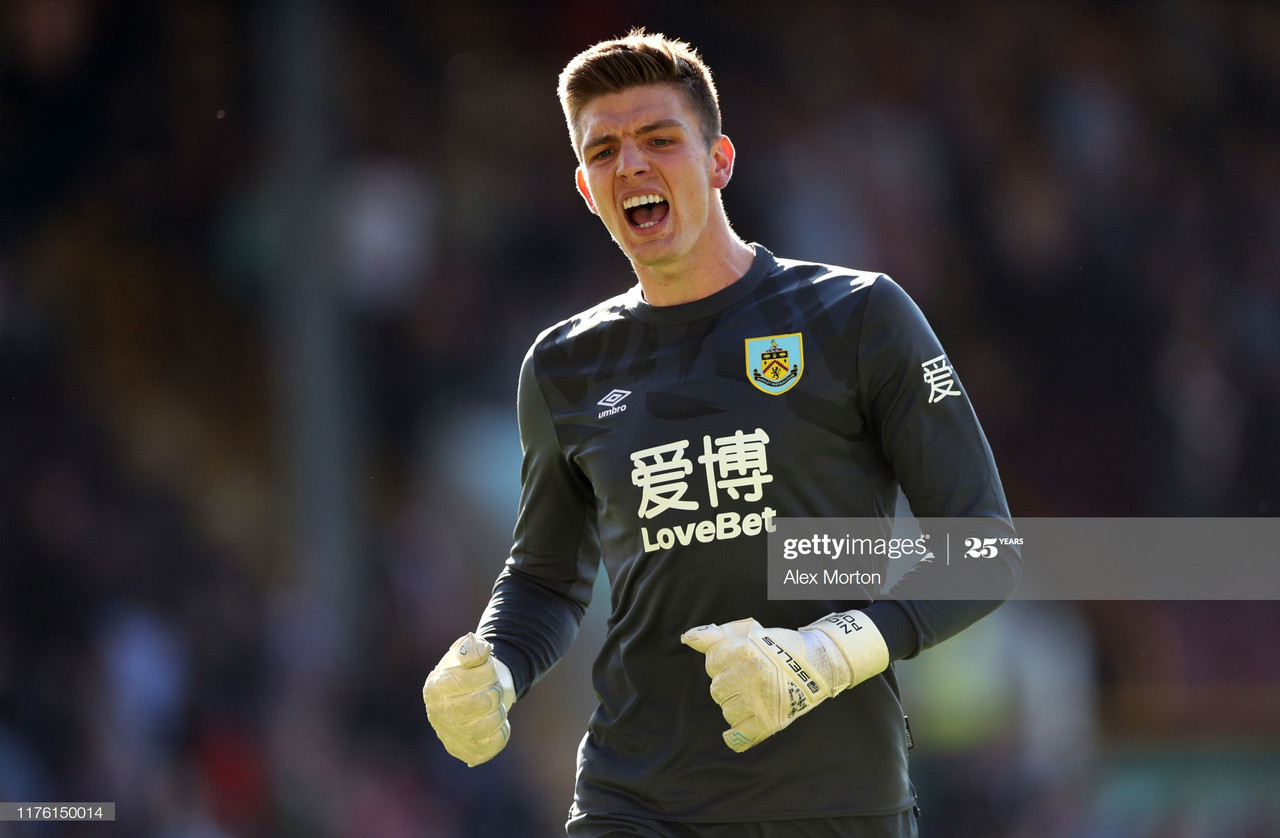 Nick Pope has been linked to Chelsea by several media outlets but, while that transfer seems unlikely, a move to London could still be a realistic destination for the keeper.
Burnley may find themselves in a difficult position if the Premier League cannot find a way to finish the season. All clubs will face substantial losses in revenue and the Clarets will want to maintain their healthy financial status.
That may lead to some of their key men being placed in the shop window. It wouldn't be the first time that Burnley have done this. It used to happen quite regularly, in times of need, and they might be coming back a lot sooner than many anticipated.
Mourinho magic
There is a sense that Tottenham Hostpur need to start a new life cycle. Chairman Daniel Levy brought in Jose Mourinho to breath fresh life into the squad. While he managed to do that initially, the reality is that the club needs to bring in some new players.
Mourinho is a manager who may be less interested in his goalkeeper's ball-playing antics than some of his rivals. The modern trend has focused on technically talented goalkeepers who can contribute to the build-up play. But the former Chelsea and Real Madrid manager has never been one to deviate from what be believes in. Consequently, Pope could be a really good answer for the Portuguese.
Hugo Lloris has been magnificent for many years but the Frenchman is now making too many mistakes. He was at fault for two goals in his last appearance against RB Leipzig.
Paulo Gazzaniga is a good goalkeeper but he also has a tendency to make concentration errors. It's also risky to make him the definitive number-one without any competition.
Consistency
Pope makes very few mistakes and commands his box remarkably well. His authoritative presence is something that is a necessity at a top club because defenders will not necessarily be as deep as they are at Burnley. They need their goalkeeper to take responsibility.
An assured goalkeeper can do wonders for a nervous defence. There is no doubting the abilities of Toby Alderweireld and Davinson Sanchez but something hasn't been quite right. It all feels a touch disjointed.
The Clarets would be hard pressed to sell for anything less than £20-million. With Joe Hart waiting in the wings, Burnley would have someone chomping at the bit to step-up. Still, any possibility of a sale is intrinsically linked to how the club are looking from a financial standpoint when football is ready to resume.