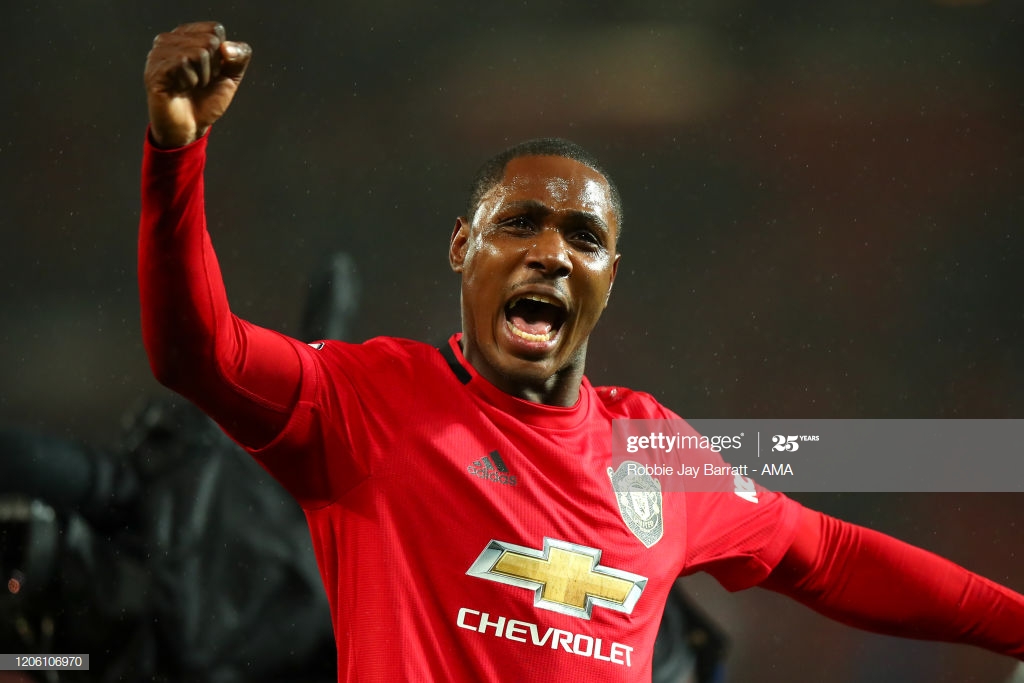 Odion Ighalo has given Manchester United fans a vote of confidence as he was interviewed by Juliet Bawuah on Twitter.
The United striker claimed that he is "living his dream" playing at Old Trafford via an interview on Twitter. He also stated that a midfield duo between Bruno Fernandes and Paul Pogba would see a "different United".
Ighalo: Pogba will help United return to glory days
#InConversationWith Odion Ighalo, Manchester United & Nigeria Forward https://t.co/9RBdHE4bKb

— Juliet Bawuah (@julietbawuah) April 11, 2020
Ighalo has quickly become a fan favourite. He became the first Nigerian international to play for United when he signed in January on loan from Chinese side, SH Shenhua.
He also gave United fans a reason to be excited as he explained what a Pogba and Fernandes midfield partnership could look like.
"Imagine when we have Pogba and Bruno in the midfield, then you will see a different team...Manchester United is going to be great again, winning games week in, week out."
Ighalo: There is more to come from Bruno Fernandes
The Nigerian international discussed Bruno Fernandes' impact at the club: "Bruno [Fernandes] is a fantastic player. I played with him in 2013-14 at Udinese. We haven't seen the best of him yet in the Premier League.
"Once Bruno settles down in England you will see what the guy can do. He has vision, he wants the ball always. He can shoot, he can score goals, he is very intelligent."
The Portuguese midfielder has put up impressive stats in his short time at the club. With three goals and four assists, Fernandes has played a vital part in Ole Gunnar Solskjaer's 11-match unbeaten run.
The Red Devils' unbeaten run consisted of scoring 29 goals and only conceding two. After beating their 'noisy neighbours', Manchester City, United sit in fifth place just three points behind fourth place, Chelsea.
It is safe to say that the Coronavirus came at the worst possible time for United as their momentum has come to a standstill.
However, it does give United a chance to have Marcus Rashford and Pogba back to full fitness if the 2019/2020 campaign restarts.