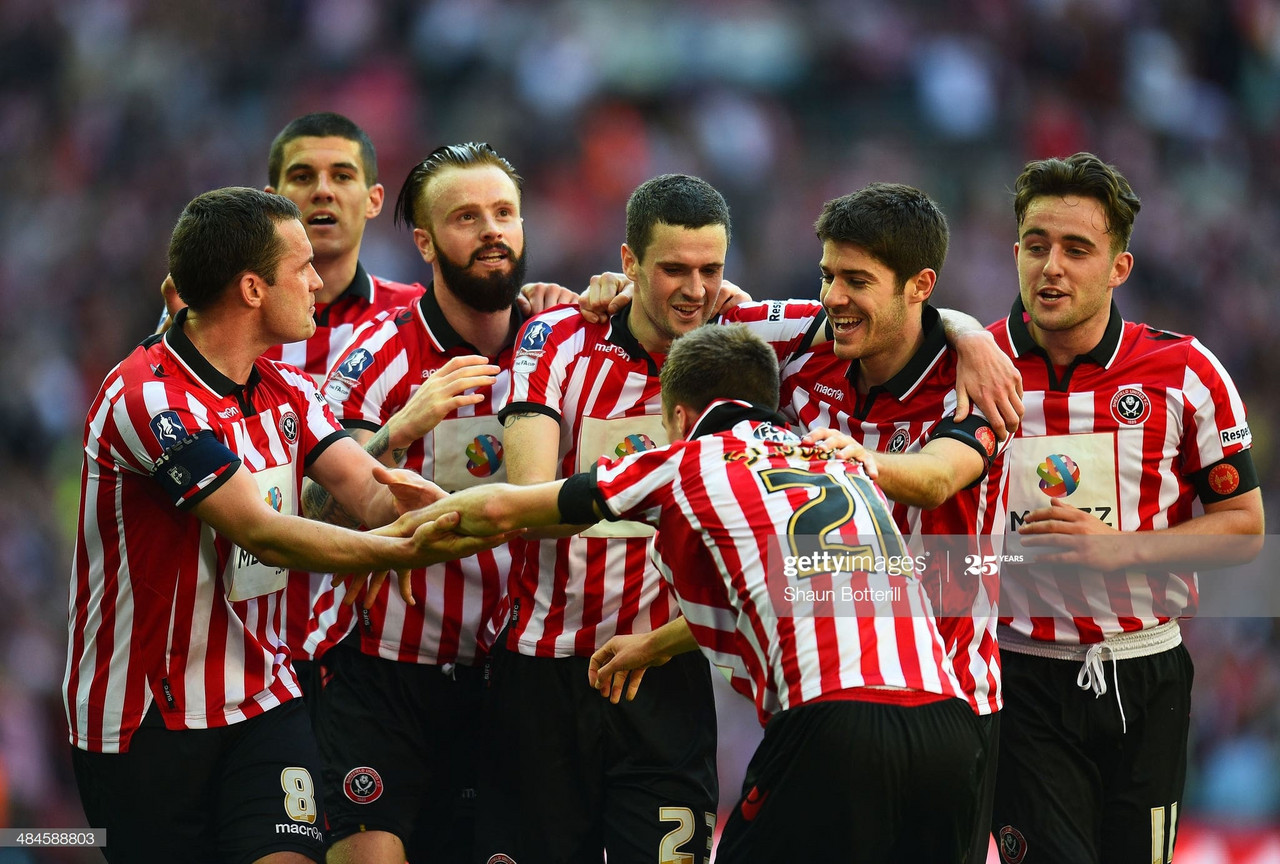 On this day in 2014 Sheffield United were loitering in depths of mid table in League 1 after a disappointing season left Wembley after a FA Cup semi-final with their heads held high.
The Blades, who were being managed by Nigel Clough at the time were defeated by Premier League side Hull City 5-3.
Understandably Sheffield United were the underdogs going into the game, even after a remarkable cup run that saw them defeat a number of teams above them in the football pyramid.
This included away victories at Premier League sides Aston Villa and Fulham before home victories against Championship teams Nottingham Forest and Charlton.
It was the League One side who took the lead however 20 minutes into the first half through Jose Baxter sending the Blades fans at the other end of the ground into euphoria.
Yannick Sagbo equalised for Hull however in last five minutes of the first half, but Stefan Scougall put the Blades back in front on the stroke of half time.
Sheffield United were on course for a big upset going into the interval but three goals from Hull as in the first 20 minutes of the second half put the Tigers 4-2 up. This included a goal by former Blades Stephen Quinn who muted his celebrations.
There was hope for the Blades as Jamie Murphy got a goal back in the 90th minute to set up a grand stand finish. As the League One side piled forward, Hull broke through and booked their place in the final when David Meyler scored their fifth. This goal was greeted by a standing ovation from the Sheffield United fans who recognised the effort and desire their team had given.
Sheffield United do not have a good record when it comes to playing in big games at either Wembley or the Millenium stadium.
Many times in the past when Sheffield United have got to play in these sort of games they simply did not turn up. This included losing 3-0 to Wolves in the play off final as well as losing in play off finals against Crystal Palace, Burnley and Huddersfield, all without scoring a goal.
However in this game, even though the Blades lost they gave 110% and gave their fans something to cheer about. This cup run was something to finally cheer about after years of disappointment will even and live with Blades fans for many years to come.
Hull City (4-5-1) Harper - Rosenior, Chester, Davies (C), Figueroa - Elmohamady, Huddlestone, Livermore, Meyler, Boyd - Sagbo
Sheffield United (4-2-3-1) Howard - Brayford, Maguire, Collins, Harris - Coady, Doyle (C) - Flynn, Scougall, Murphy - Baxter