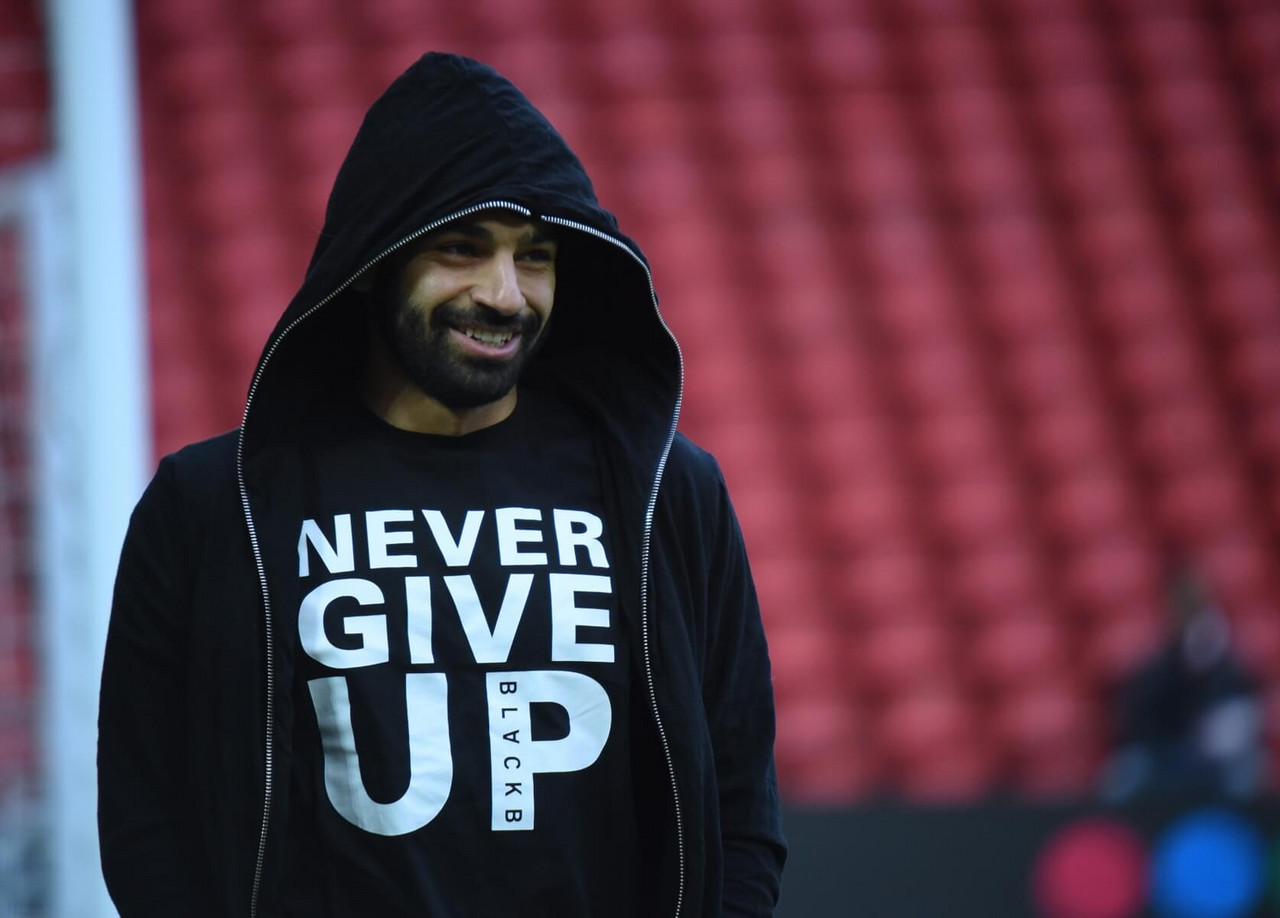 On 14 April 2019, Mohamed Salah scored what is his finest Liverpool goal to date against his former club Chelsea at Anfield.
That is a privileged mantle, with dozens of Salah's 91 strikes in a red shirt worthy of places within monthly, annual or even decadal compendia.
Consider, for his instance, his scarcely-believable solo goal against Spurs in February 2018. He picked his way through the massing defenders with the clinical precision and assuredness of Denzel Washington's Robert McCall before prodding it past a sprawling Hugo Lloris.
What about the visit of another past employer - Roma - to Anfield three months later? In surely his most artful effort, a shade superior to a remarkably similar Merseyside Derby masterpiece the previous December - he whipped and lifted a left-foot, cross-goal shot into the corner of the net via the underside of the bar to leave Alisson Becker utterly helpless.
Some would say that the best goals are characterised by such majestic beauty, but the ingenious subtlety of those efforts is frankly banished by the sheer thunderous force of his net-tearer exactly 12 months ago.
OHHH MYYYY 🤩🤤

One year ago today, @MoSalah netted this absolute stunner vs @ChelseaFC 🚀 pic.twitter.com/mq3DuLAYtk

— Liverpool FC (at 🏠) (@LFC) April 14, 2020
This goal is Salah's greatest because it is steeped in catharsis. It at last bedded the most traumatic on-field memory of the club's recent history which had come five years before.
And as for Salah personally, he could bask amidst the unholy racket in the silence of his many critics, be it those who derided Chelsea's investment as a mistake or who dismissed him as a mere 'one-season wonder' after he failed to recapture his stratospheric 2017/18 heights.
His best, and his most iconic
You would be hard-pressed to find a Liverpool fan who, at the exact moment Salah's strike reached its inevitable destination, did not believe it heralded the end of the so-called '30 years of hurt'.
And while the goal would have taken on a still-greater significance had Manchester City quaked before season's end, it should not be tarnished by Liverpool's eventual heartache.
There are very few Liverpool goals since the turn of the century - perhaps none outside cup finals - which have provoked this level of untethered euphoria.
Inside Anfield, and in global unison, millions of vocal cords were given a more demanding exercise than ever before.
There will never be an objective means of separating one goal from another in their greatness, but looking to the reaction of the supporters is the closest we can get.
What does the future hold?
Salah may yet produce something an ounce more special in what remains of his Liverpool career.
External forces are spinning a narrative of impending departure but it has always lacked concrete support. Salah appears set to remain, alongside Sadio Mane, the principal outlet in this history-chasing football team for the foreseeable future.
It has been repeatedly suggested that he is underappreciated by the Anfield faithful, yet curiously, if they do take for granted his offerings during his career, it will only serve to enhance his reputation following his retirement.
Inner peace
And so one day, provided he leaves Liverpool at the right time and for the right reasons, he may well be honoured in bronze by the club.
If there is to be a statue of the man who catapulted the Liverpool resurgence onto the world stage, it should capture the moment when Salah paused in front of the frenzied Kop and awestruck team-mates, joined his hands in a prayerful motion and rested his left foot against his right knee to strike the pose that denotes inner peace.
The young supporters who arrived too late to witness Salah in his prime will be told that, days before Chelsea's visit, a video surfaced of an Islamophobic chant among a handful of Blues fans.
They will learn of the great hurt, felt not only by Salah but by hundreds of millions, captured, shouldered and symbolically released in that one still.
It is all that could be befitting of a figure who transcends football.