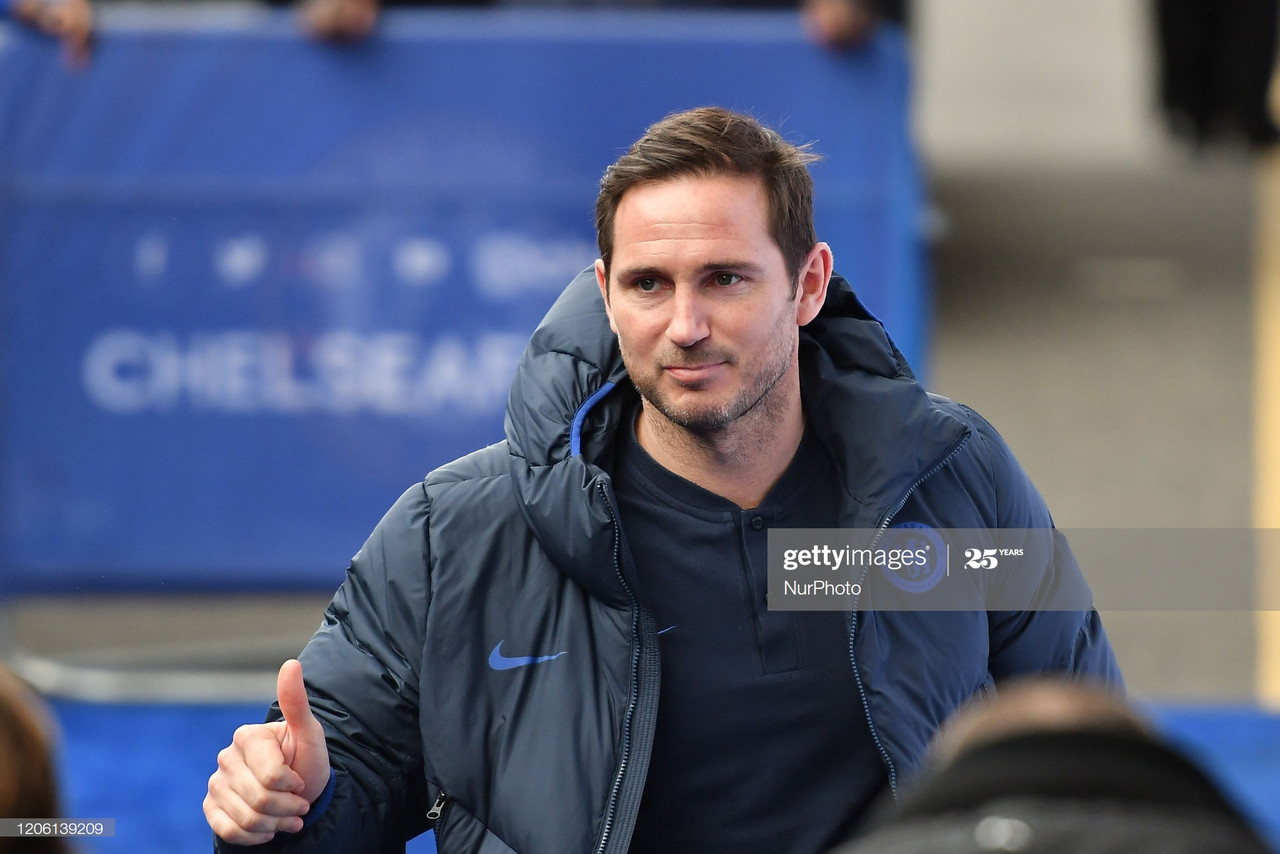 Chelsea boss Frank Lampard has said that the club's response to the coronavirus outbreak has made him "very proud" to be manager.
Early on in the outbreak, Chelsea announced that they were to make the club hotel available to NHS staff and they have also been providing online tutorials for young fans and getting in touch with elderly fans
The men's squad also have made a sizeable donation to the Chelsea foundation, providing support for local hospitals.
Lampard says that a lot of people at Chelsea have something to feel proud about:
"(The club) were very quick to respond to help with the hotel. There is a lot more work they are doing with the Foundation, with link-ups, getting in touch with fans, putting on tutorials with some of the Academy coaches.
There are a lot of people at Chelsea who have really stood up and done a lot of good work."
"Politicians jumped the gun" on criticising footballers' response.
Last week, players from different Premier League clubs announced that they would be starting a contribution fund where their donations could reach the NHS frontline.
Players from Chelsea are also involved in this, known as the #playerstogether initiative.
Lampard says that, although it took players a while to think of the right response, the reaction from all around the Premier League has been a good one:
"I have been watching it closely with a lot of people talking about it, and I completely understand what a lot of prominent people in football have said: that players will do the right thing.
"They needed some time, and I think the politicians jumped the gun while things were being prepared. People behind the scenes knew that. It was unfortunate that picture got painted.
"But since then a lot of players and clubs have stood up in a good way. Not every situation has been perfect, but knowing players and how they think, that's been a very good reaction. It's ongoing, and it shouldn't stop. That reaction needs to continue.
"If there is a light at the end of this tunnel, if there are things we can all learn, it's how we give back and how we stick together. It's very easily said, it's much harder done, and I think there have been a lot of good gestures that have shown that."
Peter Bonetti death "very, very sad news for football."
Lampard also reacted to the news of former goalkeeper Peter Bonetti's death aged 78 by saying that Bonetti was "a legend".
"Very, very sad news for Chelsea, because he was a Chelsea legend, and for football in general," said the boss.
"My memories are of watching him as player, but also meeting him and what a gentleman he was. He was in working in hospitality at Chelsea when I first arrived, working upstairs, so friendly, had time for everybody, absolute gentleman, and a huge loss to Chelsea and to football."