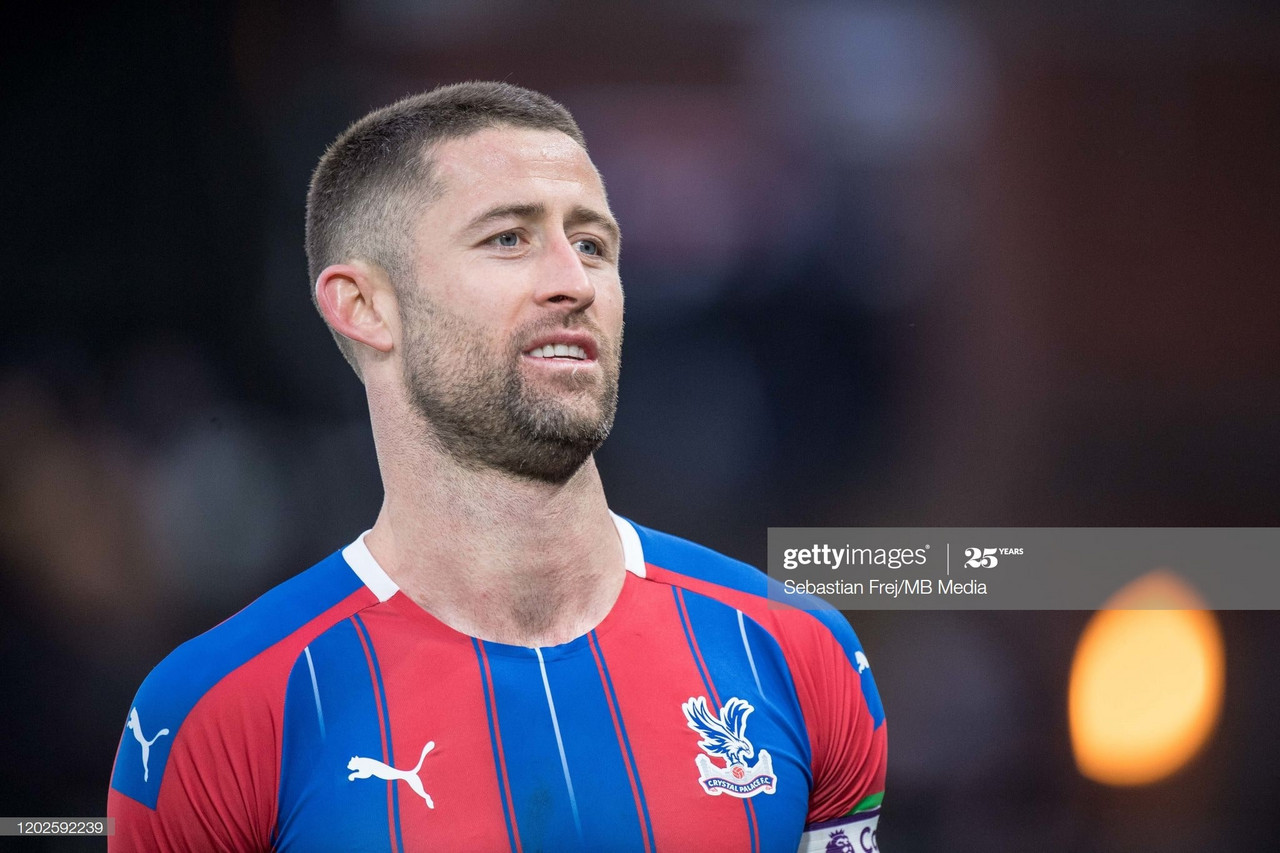 The 34 year old became available on a free transfer in the summer, after falling out of favour with the then Chelsea manager Maurizio Sarri, thus bringing an end to Cahill's seven year stint at Stamford Bridge.
Chelsea's loss was Palace's gain, as Roy Hodgson's side beat off interest from Burnley, West Ham United and Cahill's old side Aston Villa, to land the Champions League winner, who signed a two year deal at Selhurst Park.
There were a few who questioned the Cahill deal and whether it was a move in the right direction for the Eagles. The two time Premier League winner under Sarri, had not played a full 90 minutes of Premier League football; furthermore, he only had eight competitive appearances in all competitions to his name for the duration of the season.
There were eyebrows raised about Cahill's age, wages and whether Palace had thought about which direction the club was heading in, due to a window that had yet again left much to be desired for a third straight transfer period.
Cahill immediately stamps his authority
Cahill's first start for the Eagles was against Manchester United at Old Trafford, a hunting ground that Palace had yet to come back victorious from in Premier League history.
Cahill marshalled the defence in an impressive 2-1 away win for Palace; the performance provided the first glimpse for Eagles' fans as to why Roy Hodgson had been so keen to sign the ex-Chelsea captain.
The pair had worked together during Hodgson's reign as England manager; Cahill was part of every major international tournament and was even named vice-captain of England by Hodgson, to deputise should captain, Wayne Rooney, not be able to take to the field.
Cahill's major assets for a side like Palace were evident from his first start; from kick off, Cahill constantly communicates to his back four making sure they are in position. This has helped out full backs Joel Ward, and Patrick Van-Aanholt in no uncertain terms, who in seasons prior had left much to be desired when it comes to defensive awareness.
As the season progressed, it became crystal clear that Cahill was now the first name on the team sheet in when looking at the centre back position. Tomkins and Sakho's reoccurring injury frailties have limited their playing time yet again this season, leaving Cahill without a stable centre back partner at the back for the majority of the season.
Cahill helping Palace's impressive defence
This season, Cahill's presence in the backline has had a vast impact on Palace's superb defensive record. Cahill has made 99 clearances this season, joint first with James Tomkins. In addition, Cahill is the defender with the highest number of aerial battles won; he's been victorious in 77 duals, with his closest defensive rival being Tomkins who has only won 60.
This season, Palace boast one of the best defensive records in the Premier League. Roy Hodgson's side sit joint fourth in the clean sheets table, largely thanks to Cahill and his defensive unit's performances this campaign.
Furthermore, the Eagles have only conceded 32 goals in the current 2019/20 season. Which makes them the only side to sit in the bottom half of the Premier League table, whilst also sitting in the top half of the goals conceded rankings.
Palace sit 5th in fewest goals allowed, with having only let in a single more goal than Manchester City, and boast a better goals conceded record than Arsenal, Tottenham Hotspur and Cahill's old side Chelsea, ultimately displaying just how well organised Crystal Palace's defence has performed this season, with Cahill playing a colossal part in this impressive record.
Cahill - a potential player of the season
Gary Cahill, who has won every top flight trophy available in his career, has allowed his natural leadership qualities to be seen, having captained the Eagles on a number of occasions this season.
In terms of free transfers, Cahill ranks amongst one of the best. He oozes confidence and has an aura about him which shows he has competed at the highest level. The last time Palace signed a player of his calibre on a free transfer was when former Dutch midfielder, Edgar Davids, turned up unexpectedly in South London, but Cahill has had a much better time of adjusting to Palace.
Trusted by players and fans, Cahill brings the same passion and energy into every game. After seven years at Stamford Bridge, he would have been excused if it had taken him some time to settle to life at Palace. Yet Cahill hit the ground running and quickly took to Palace life. He has earned praise from everyone associated with Crystal Palace.
His performances haven't gone unnoticed; Cahill has been singled out as a potential winner of player of the season. The experienced centre back has won September's Player of the Month award voted for by fans, and has been a strong foundation in the Eagles' defensive unit which has been extremely impressive this season.
Palace fans have always built a much quicker relationship with players who understand what the club is about. Cahill has been welcomed into his new home at Selhurst Park with open arms, as he celebrates each goal with the same passion as if he was in the stands himself.
When the season does resume, Cahill will be hoping he and his Crystal Palace team mates will help the South East London side to a record points tally season, as the Eagles are on course to their best season so far in the Premier League.