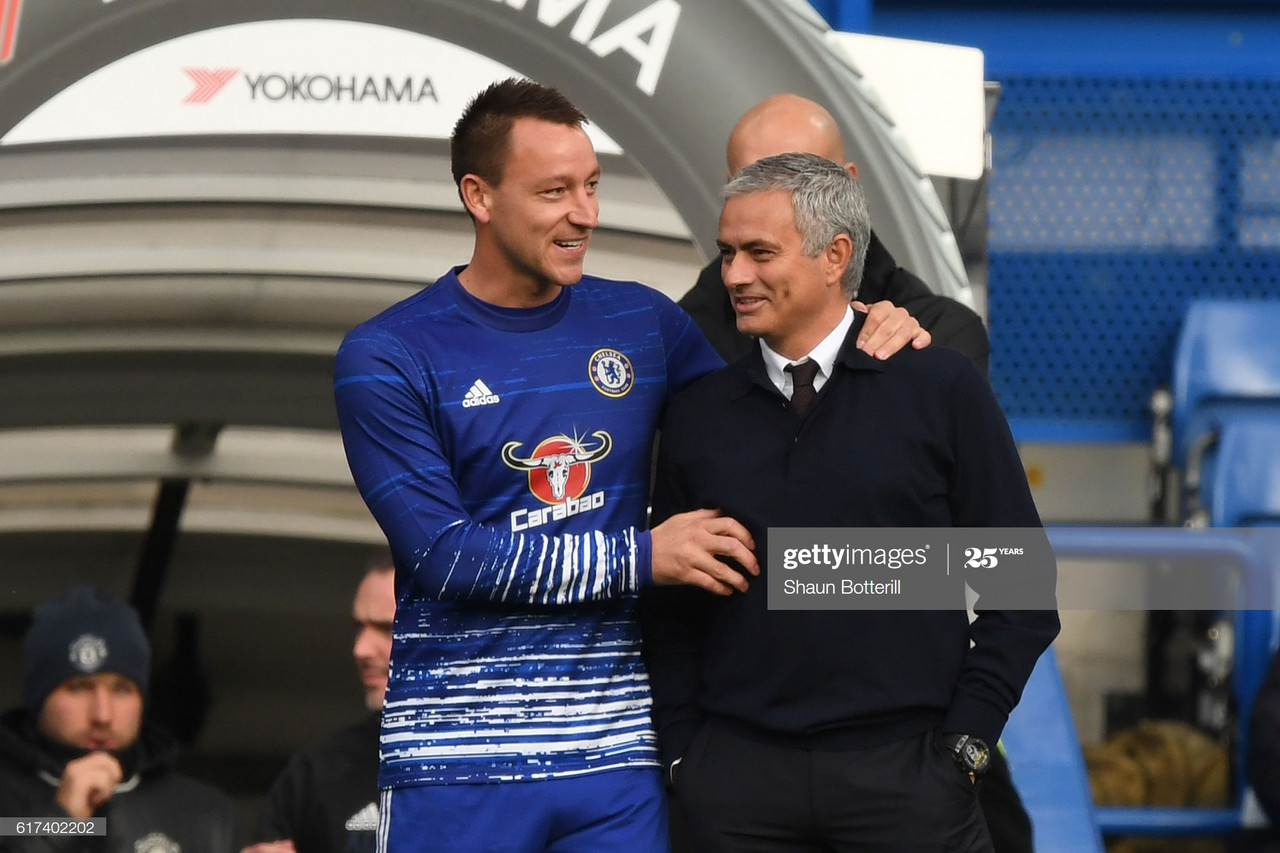 Former Chelsea defender and long term captain John Terry recently revealed how former Blues manager Jose Mourinho threatened to replace him and centre-back partner Gary Cahill, during a pre-season training session before the 2015-16 season.
Mourinho, who returned to Stamford Bridge in 2013 for his second spell in charge of the Blues following his initial departure in 2007, was not impressed with Terry and Cahill's performance in the first training session of the 15-16 pre-season.
First day back shock
Terry began his story and said: "We'd just won the league and came back for pre-season. First day, me and Gary Cahill kept giving the ball away.
"Jose stopped the session and said: 'You two, I'll go and spend £100m on a couple of other centre-backs if you keep giving the ball away.' We [Terry and Cahill] just looked at each other and went 'Wow.' "
"So me and Gaz now, we've gone round smashing everyone in training. The tempo has gone up, everyone's kicking lumps out of each other.''
Terry continued: "After training, he [Mourinho] came and put his arm round us both and said, 'That's why you'll be starting this season.' He just knew exactly what he was doing, he was four steps ahead of everyone else."
Terry went on to talk about Mourinho's impact off the pitch, explaining how even the little things made a difference to him.
"Sometimes you'd be sitting at home and get a simple text message off him saying, 'Unbelievable today in training, you're my main man. Love you, captain.' You'd sit there and go, 'That's unbelievable.''
In contrast, Terry even admits his fear of the Portuguese boss at times.
"So I had that really good relationship, but also I was petrified of him, like most players probably were. You'd go in the next day and you'd get nothing from him at all. He'd walk past you, say nothing and blank you. You'd think you've upset him. Did I text something back? You look at your messages and think, 'No, I'm alright there.' ''
Golden boy Terry
This is certainly a fascinating story, because to fans and other players, Terry was seen as one of Mourinho's golden boys during their tenure together. The 39-year old, who also captained England, made a total of 266 appearances under Mourinho across the Portuguese's two spells at Chelsea.
During his early spell at Chelsea, Mourinho was known as this charismatic, quirky character who knew how to get the best out of any player he had in his squad. However, in recent years, the now Tottenham manager is a shadow of his former self. Many see Mourinho as a man who is potentially being left behind in football with his 'outdated' tactics, but whatever the future holds for him, he will go down as one of the greatest managers to ever grace the game.