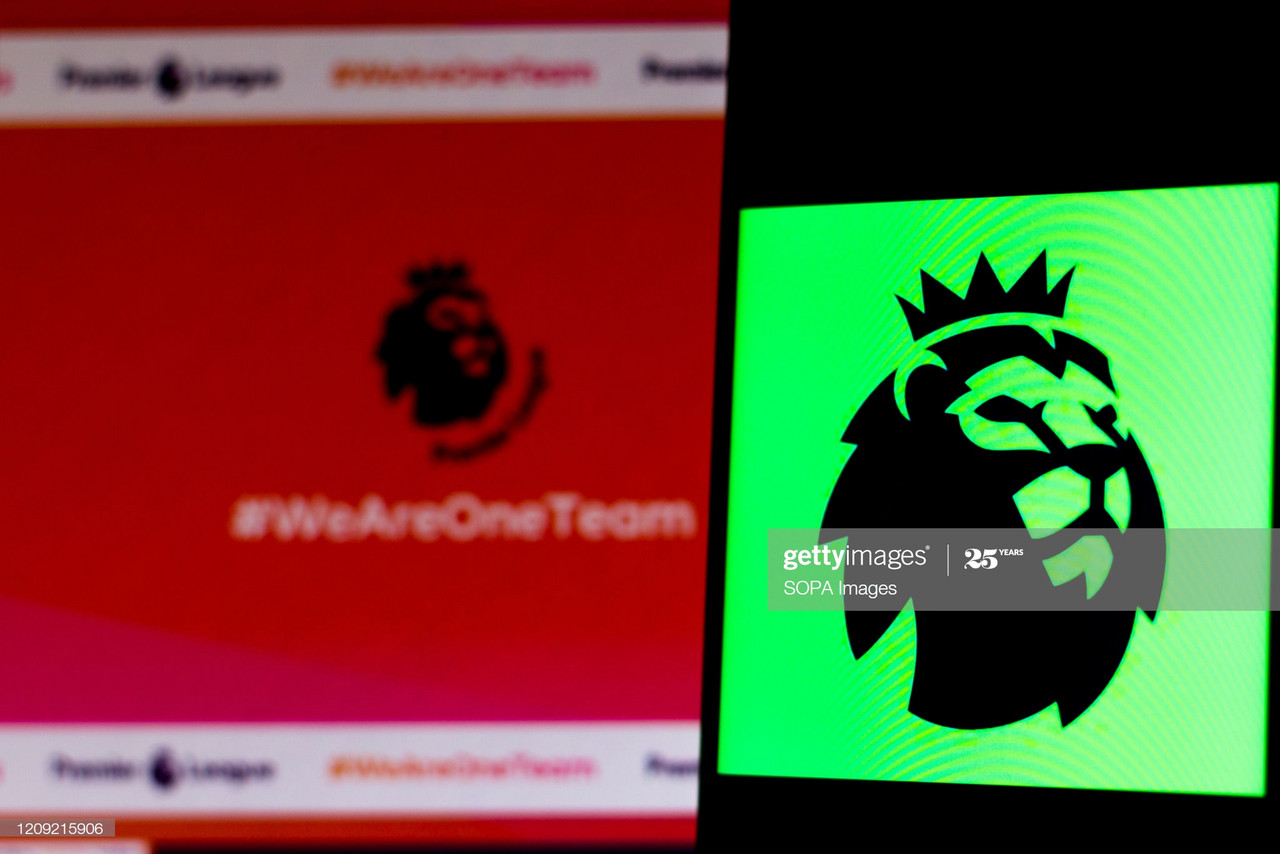 The immediate future of football is shrouded in uncertainty at present, and Friday's Premier League meeting provided little assurance.
Instead, their statement merely reiterated the ongoing aim to 'ensure we are in a position to resume playing when it is safe to do so'.
It is thought that the best, tentative estimate for the return date of English football - albeit behind closed doors - is late June.
A great deal can change, for better or worse, between now and that point, but what is clear is that, with up to 10 more league games, three FA Cup rounds and virtually the entire continental knockout stages still to be completed, this prolonged season will compress the 2020/21 campaign as the rescheduled European Championships beckon.
UEFA appear to envisage its conclusion being delayed until late August, scheduling European's football traditional finale - the Champions League showpiece - for 29 August, according to BBC Sport.
Pre-season will be drastically shortened following the springtime suspension, but an autumn start will demand compromise.
"Something's got to give at some stage... Right now, no one has given up anything but eventually we'll need to make decisions and someone will lose out on something," leading pundit Jamie Carragher warned on The Football Show.
Here, then, are four ways English, and European, football might seek to cope with those restrictions.
Cancelling the League Cup
If UEFA were to insist that the intracontinental tournaments go ahead as planned, scrapping the secondary domestic cup competition could buy the necessary time to complete full league campaigns.
Five potential midweek slots would be freed-up.
The temporary loss of the little-loved League Cup would appear a relatively minor sacrifice and would further enhance the prestige of the altogether more authentic FA Cup, which would likely take up a midweek berth of its own in the New Year.
However, for clubs in the third and fourth-tier in particular, clashes with Premier League opposition can secure vital broadcast cheques.
And, with a Sky Sports News report this week emphasising their vulnerability amid the loss of matchday gate receipts and supposedly inadequate wage cut proposals, it may be necessary to furnish smaller clubs with any possible revenue stream.
Scrapping the Nations League
A far less objectionable solution would be to do away with the second instalment of UEFA's Nations League, eliminating the three international breaks pencilled in for the first half of the season and again hastening the progress of league seasons.
UEFA will certainly be more under pressure from top-flight clubs to axe these superficially competitive and convoluted friendlies.
On the other hand, they may face private complaints from their member associations, who could bemoan their hampered European Championship preparations.
It should also be stressed that this solution is only viable if UEFA is aligned with other representative bodies, meaning the international breaks can legitimately be cancelled.
Crucially, though, in the case of the Euros, all 24 competitors would face the same struggle, and there would still be time in March and at the intensive pre-tournament camps for managers to prepare with a degree of thoroughness.
They could certainly be called upon to adapt.
A championship round?
A significantly more radical solution move would be to alter, for a single campaign, the league format.
In Scotland and Belgium, the final portion of the season sees the league split into a glory-chasing or and relegation-battling bracket.
If this were to be implemented at the halfway point of the Premier League season, the campaign would be reduced by a full 10 matches and all other competitions could proceed as normal.
This could theoretically enhance the sporting spectacle, though it does of course carry multiple issues.
For those sides in that mid-table limbo between realistic European qualification and a relegation fight, the season would effectively become a dead-rubber.
And with Premier League clubs anything but immune to the financial crisis induced by the pandemic, the significant hit to the TV deal may prove too great to countenance.
Perhaps, more generally, it is simply too radical to generate any sort of consensus.
Shifting the calendar
What, then, about the most obvious option of all?
Perhaps no competition should have to be abandoned or altered. Instead, could the season proceed normally on an unfamiliar September to June, or October to July timeframe, with EURO 2021 shifted to August and September?
This would no doubt raise concerns about the knock-on effect for the 2022 World Cup, set to be played in the winter owing to climatic demands, and its curtailed qualification campaign.
The build-up to the Qatar tournament could surely be compressed, and the calendar gradually 'corrected' in the coming years.
Of greater concern would be alterations to transfer windows and contracts, but efforts at FIFA to reach a blanket solution for 2020 are already well underway and if successful, those arrangements could perhaps be extended.
The coronavirus pandemic will profoundly affect the game for a number of years but embracing this revised schedule looks to be the best means of mitigation.
This is an unprecedented challenge for football's various governing bodies, and we can only hope clubs' public preachings of unity manifest themselves in a productive, compromising spirit.