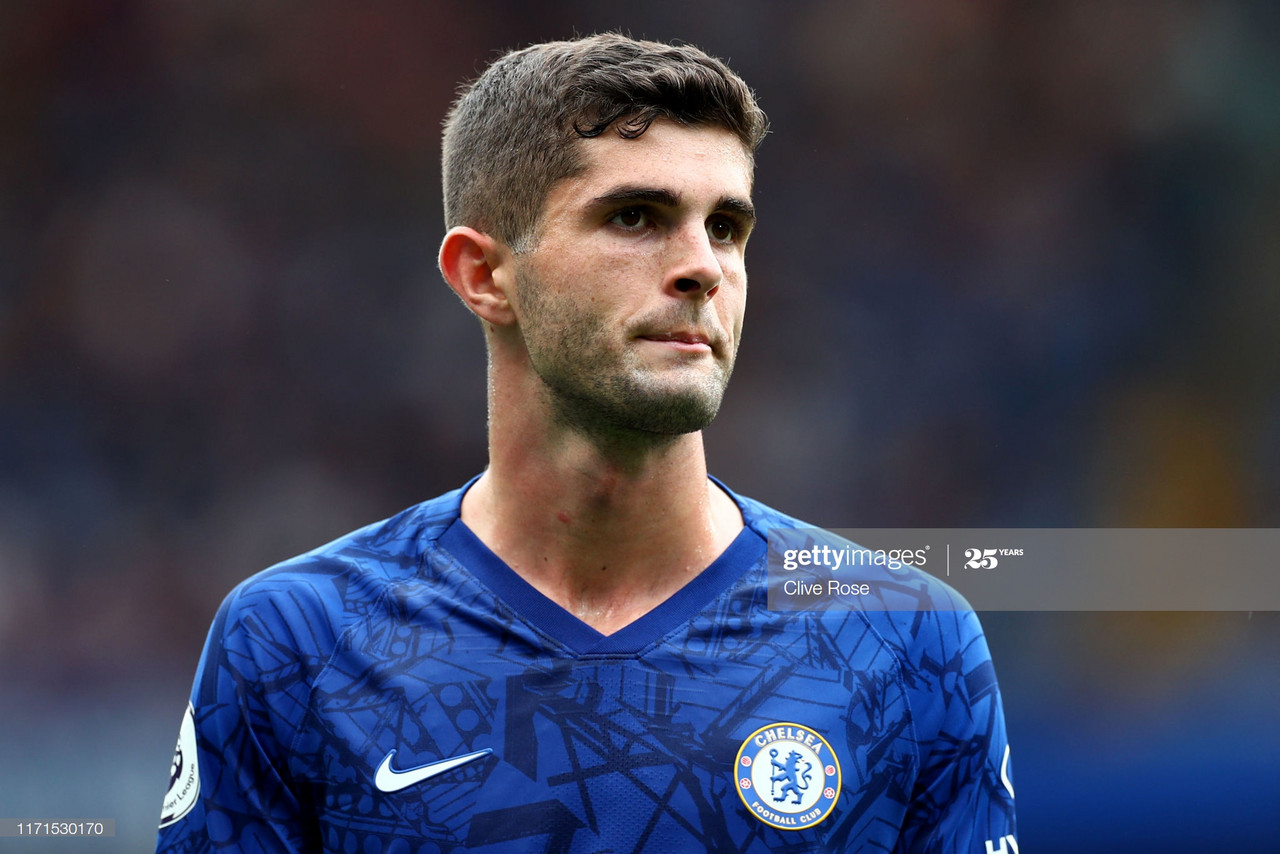 Christian Pulisic has had a strange first season in the Premier League, with injuries stopping him from becoming a regular part of Chelsea's team.
He has shown flashes of brilliance to suggest why The Blues splashed out £58 million for him in January 2019, none less than his brilliant hat-trick against Burnley last October.
But those three goals have only been complimented by a further two in the Premier League, which has led to some criticism for the American.
Nevertheless, Pulisic is feeling positive about his first season at Stamford Birdge:
"It's been a really fun season for me, it's been awesome. It's been a big change for me coming to Chelsea and having to get to know a whole new team, a new league and stuff.
"I've been really proud of the guys and although we've had our tough moments, I think overall we've been pretty solid.
"I love playing with my team-mates and we've had so many exciting games.
"I've really enjoyed it and we just want to give it a strong push to the end of the season, if we are able to resume."
"People didn't realise how serious injury was"
Injuries have hampered his Chelsea career so far, resulting in the winger only being able to make 16 premier league appearances so far.
His last game for Chelsea came on New Years' Day against Brighton and Hove Albion.
However, with the suspension of the Premier League season due to the ongoing coronavirus outbreak, Pulisic has managed to overcome his most recent injury:
"It was really tough with this most recent one. I think that a lot of people didn't realise how serious it was.
"It was a really freak injury in how it happened. It happened in training out of nothing really and it put me out a while.
"But I'm feeling good now, I've been training a lot and I'm just really excited to get back out on the field.
"It feels like it's been a long time without football for everyone at the moment, but certainly for me because I had the injury on top of everything that's going on now."
Boredom eased by making TikToks
Like many people, Pulisic says that he's been struggling a little with boredom due to the current circumstances.
Like it is for many, technology has become lifeline, allowing Pulisic to stay in contact with teammates all the way from his home in America:
"We have our group chats so we speak almost every day, just checking in and keeping in touch. We are all just really excited to get back and play again. We are all a little bored I think!"
He has also been getting a lot of use out of TikTok, the app that allows people to express themselves through making videos:
"I'm just trying to find new hobbies to keep myself busy!
"I'm getting my training in every day but that doesn't take up the whole day, so I've got on TikTok to help pass the day.
"I've always liked dancing and doing fun things, other things aside from the game.
"I know some people might not like this sort of stuff but I really don't care because I'm going to carry on doing it anyway!
"I think it gives people chance to see me a little better. No one really knows who I am, they just see me as a footballer, so hopefully it gives them a little insight into my character."