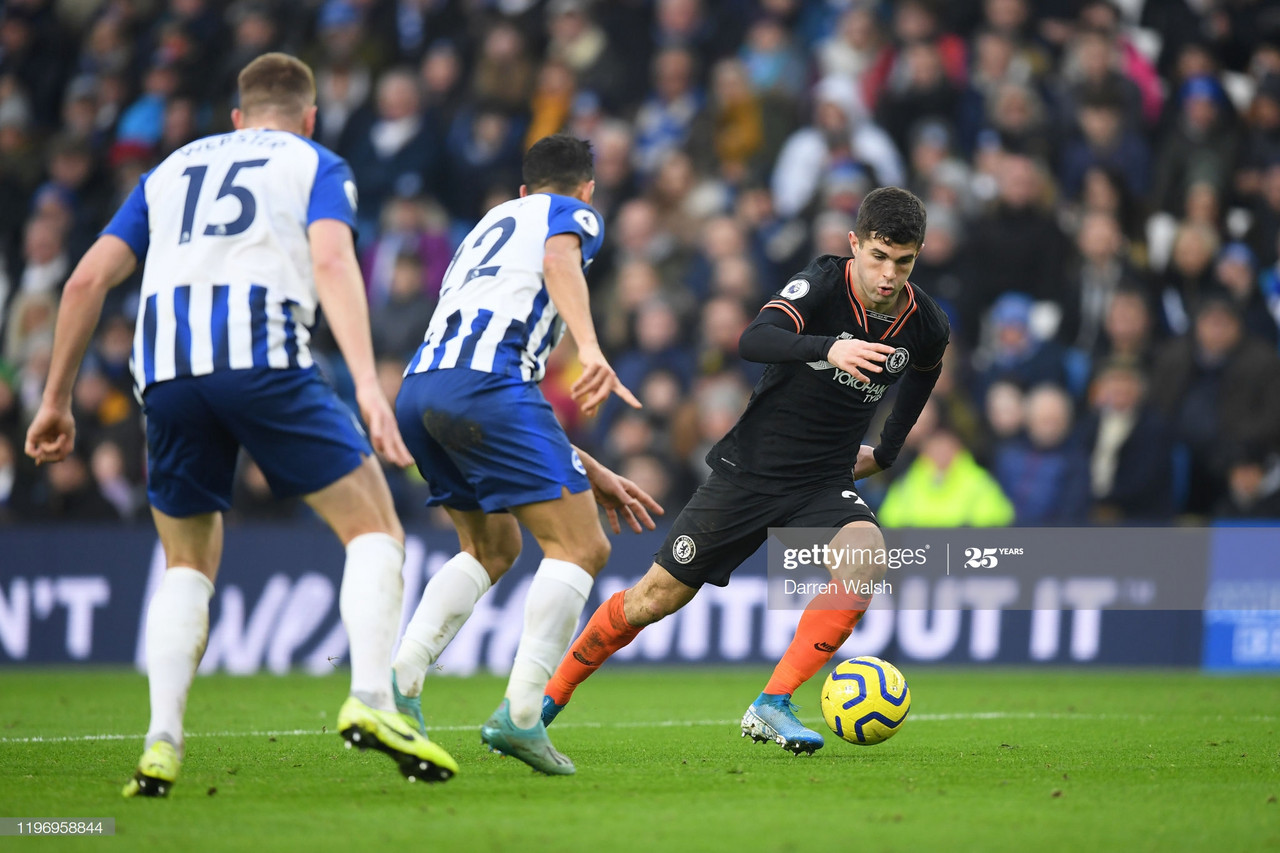 Christian Pulisic has had a rollercoaster of a first season for Chelsea, six goals in relatively quick succession have turned into a season blighted by injury.
The break in football due to the ongoing coronavirus outbreak has allowed Pulisic to overcome his most recent injury and reflect on his season so far.
The American said last week how much he's enjoyed his first season, despite the injury problems, and now his national team coach Gregg Berhalter has expressed how happy he is with Pulisic's development.
"Time needed" for Pulisic.
Pulisic arrived from Borussia Dortmund with a big price tag.
£57.6 million for a man who was still in his teens seemed to be a big gamble.
His first season has been a mixed bag and it is hard to tell whether or not Chelsea have made a good investment.
For Berhalter, it's all about giving him time to adjust to a new league:
"When Christian was moving from Dortmund to Chelsea we knew there was going to be an adaptation period," said Berhalter, who took charge of the USMNT in 2018.
"The Premier League is an extremely fast and physical league, and we knew time would be needed for him to get up to speed. What I really like about how his season unfolded, particularly in the beginning, is that he had to endure adversity to overcome struggle.
"He had to get used to the English game. It took time, and as he did that he came out performing really well, helping the team and scoring goals and being influential. All these things we projected him being able to do took an understandable time period."
Injury period "unfortunate"
The best game of Pulisic's short Chelsea career so far has to be the game against Burnley in October last year, when he scored a hat-trick.
That was the game that really announced him to the Chelsea fans. Unfortunately, since then he has struggled with injury.
The last match that Pulisic played was on New Years Day against Brighton.
Berhalter says that this period would have been very difficult for the 20-year-old:
"When you go into the injury period he had, it's unfortunate because he was in such good form. The next part of it was him dealing with a serious injury. He was in a lot of pain. It was a difficult injury to come back from quickly although I know the fans wanted him back."