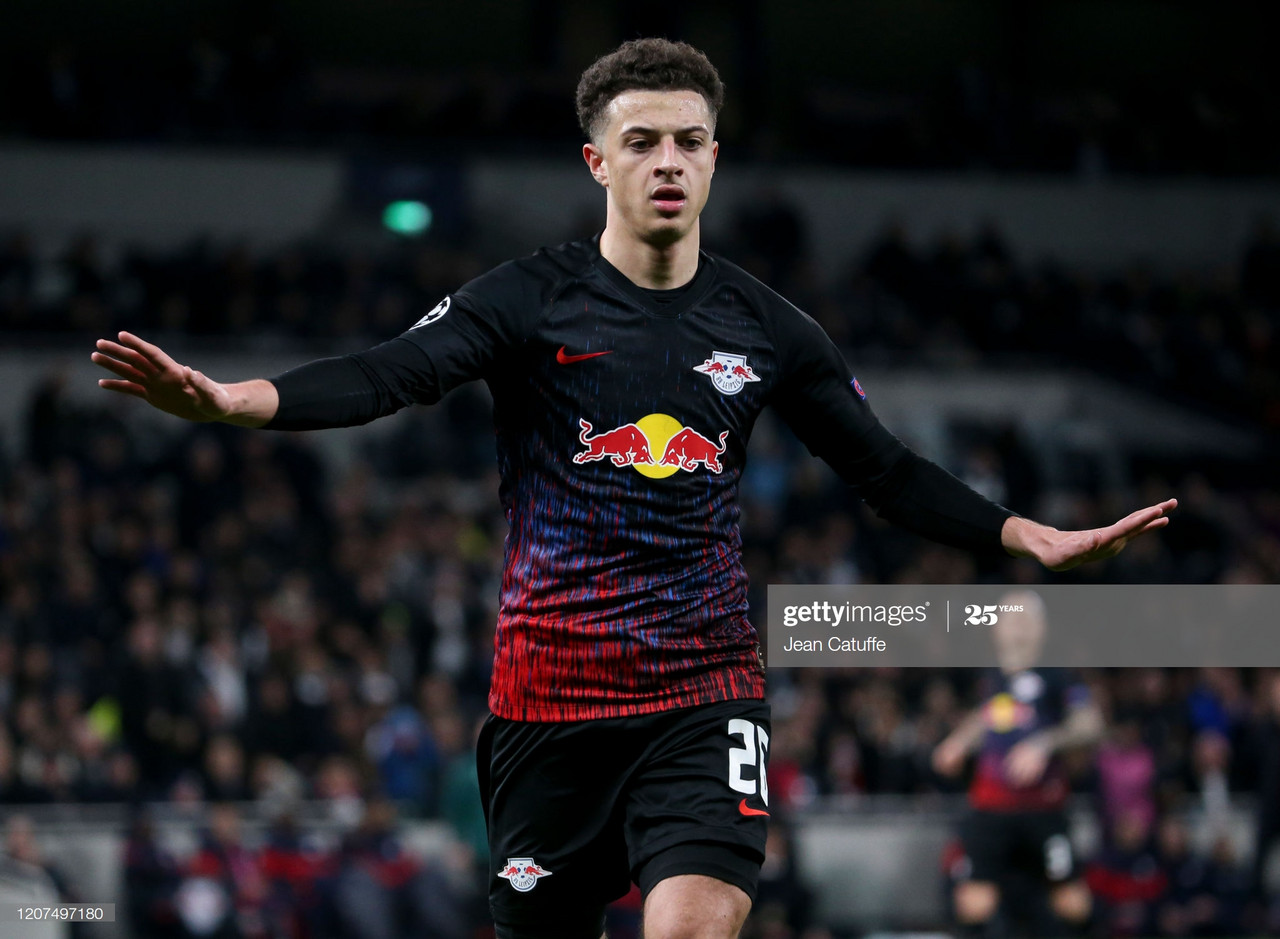 Chelsea loanee Ethan Ampadu has found his spell in the Bundesliga frustrating.
The 19-year-old is on loan at RB Leipzig, but has struggled for minutes, making only seven appearances in all competitions so far this campaign.
While the lack of regular football has been frustrating, Ampadu has will still be taking something away from this season.
"I've learned a lot through those frustrations"
"There's been a lot of frustration at times," he said.
"However, I've learned a lot through those frustrations which will only help me later in my career.
"I've not played as many games as I'd have liked to but in the games I've played in, I think I've done reasonably well.
"That'll give me confidence, but I've things to learn from.
"I've learned another style of football"
Ampadu believes that one of the massive things he has taken away from his experience is the ability to grow tactically under a different manager with an approach different to those he had experienced in the past.
"If I'm honest, it's not been as good as I hoped," he continued.
"But I hope technically I've improved and, tactically, I've now played under another manager.
"So I've learned another style of football and how another manager thinks football should be played."
"I don't regret coming out here"
Frank Lampard's appointment as Chelsea manager has seen a notable increase in the minutes awarded to academy graduates at Stamford Bridge.
Ampadu sees his future in West London and hopes to return to SW6 and earn a place in the side.
While the decision to depart on loan most likely wasn't exclusively his, the Welshman is grateful for the lessons he has learned from it.
"Of course I'd have liked to have stayed with Chelsea, but for this season it was the best decision for me and I stick by that.
"I don't regret coming out here and having these experiences."