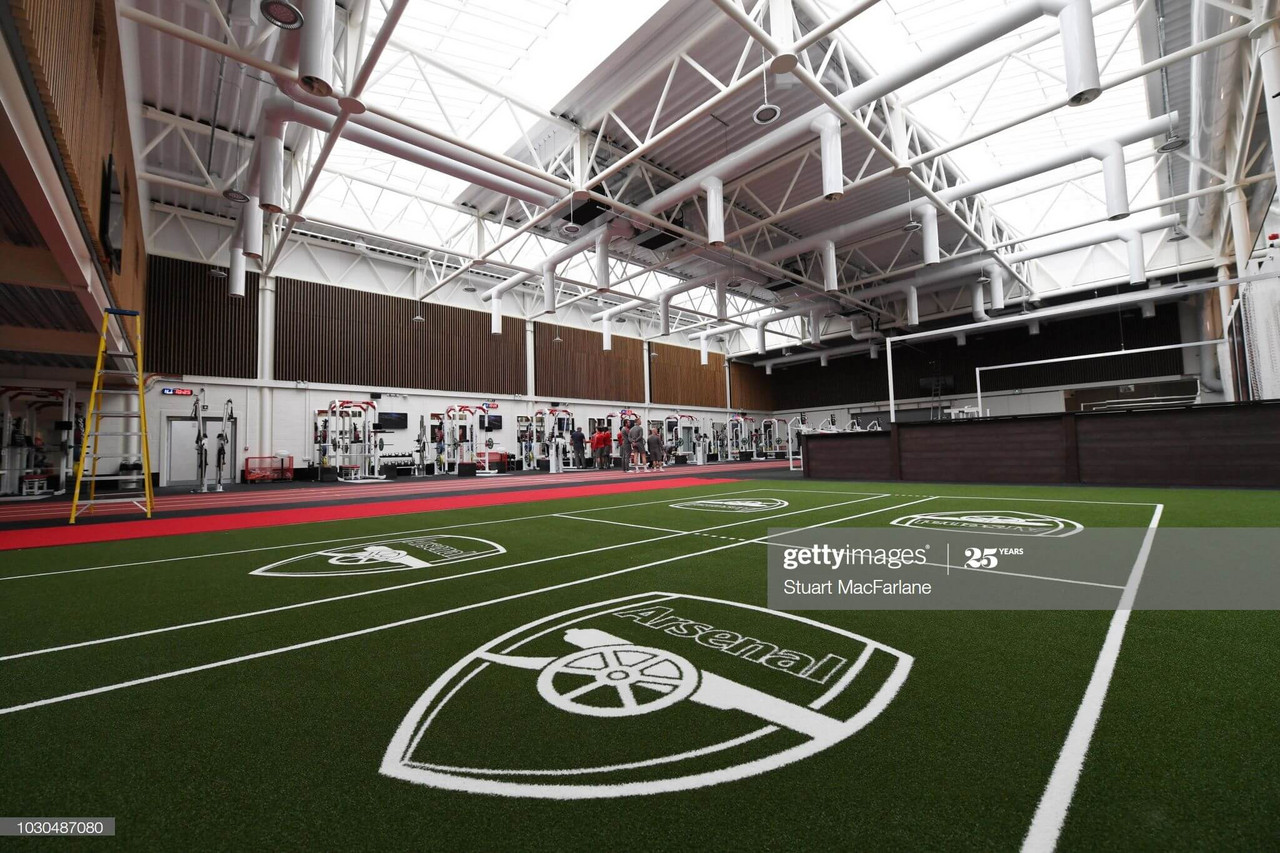 Arsenal's players will return to training at London Colney on Monday, albeit in a way that is very different to normal.
44 days since it was originally shut after Mikel Arteta's positive COVID-19 diagnosis, players will be allowed to train in something much similar to their normal professional environment.
How it will work
The news comes after many players had found themselves using public parks to keep up with their training regimes, with David Luiz, Alexandre Lacazette, Nicolas Pépé and Granit Xhaka all observed breaking social distancing restrictions.
The club have ten pitches at London Colney which are unused, and it is deemed that this is a better place for them to train than in public areas.
It seems the move is more focused on providing a safer environment for players to train, rather than preparing for a return to football.
It is understood that there will be no drills organised by Arsenal staff, and the players will be organised on a strict rota basis, with only small groups allowed on-site at one time.
It comes after the government updated their coronavirus exercise guidelines to permit driving to do exercise, as long as more time is spent doing that than travelling.
Players to be allowed back in
An Arsenal spokesperson confirmed that to The Guardian that players will be allowed access to the training ground from Monday:
"Players will be permitted access to our London Colney training grounds next week.
"Access will be limited, carefully managed and social distancing will be maintained at all times.
"All Colney buildings remain closed. Players will travel alone, do their individual workout and return home."
Arsenal are the first Premier League club to make a tightly-controlled return to training since all football in England was suspended, with Tottenham Hotspur coming under fire last week after a number of players were seen together, as well as with Jose Mourinho organising makeshift training sessions.