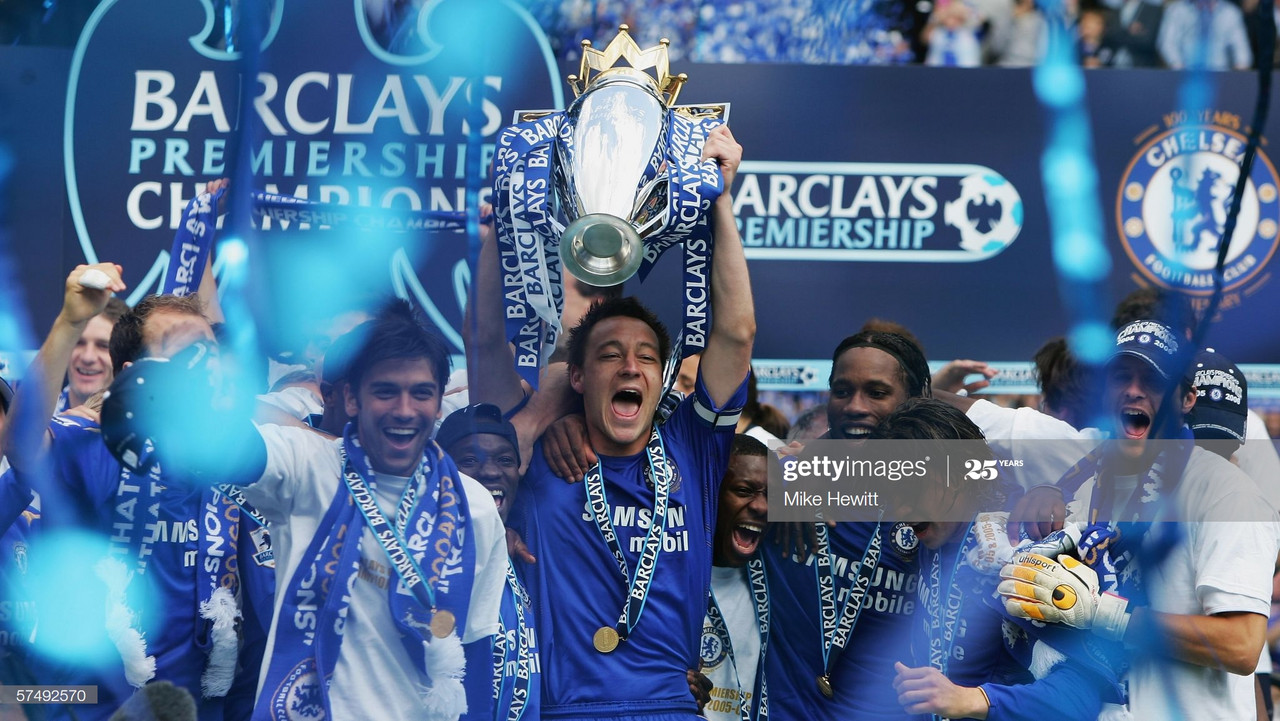 Despite looking ominous for a second straight season in the Premier League, Chelsea had been knocked out of the League Cup and the Champions League pretty early in the 2005/06 season.
Just a week before their title showdown against Manchester United, they had also been knocked out of The FA Cup at the semi-final stage by Liverpool.
This meant that the Premier League title was the only piece of silverware that the Blues could get their hands on this season, and Jose Mourinho's team weren't about to surrender their crown.
Just days before the match, Sir Alex Ferguson had said that his squad was "as good a squad as we have ever had", suggesting his team in 2006 was better than the 1999 treble winning team.
Whether this was said to try and instill confidence in his team and to try and get into Jose Mourinho's head before a big game or whether he genuinely believed it is a mystery.
But Mourinho and his players knew that to win the title against Manchester United and to condemn them to another title less season would mean so much to the club.
The season had been a fantastic one for Chelsea.
Seventeen wins from their first nineteen games and the fact that they hadn't lost a home game all season meant that they went into the game only needing a point to ensure the title stayed in London.
The game was crucial for second place United, who knew that they had to win in order to still be in with a shout of regaining a title that they had last won in 2003.
Chelsea, on the other hand, still had games against Blackburn Rovers and Newcastle United to fall back on if they couldn't get the job done against United.
Nevertheless, to win the title at Stamford Bridge against their main rivals was something that was too good an opportunity to miss out on.
Chelsea made it clear from the start of the match that they weren't just going to sit back and avoid getting beat when William Gallas headed in a Frank Lampard corner to give Chelsea the lead within 5 minutes.
That would have settled some nerves and put Chelsea fans into party mode early on in the game.
It was only going to get better for Chelsea.
Having had to hold off Manchester United for large parts of the first half, with Petr Cech having to make two remarkable saves to keep out Wayne Rooney, Chelsea turned the screw in the second half and it was arguably their best player of the season that wrapped up the win.
Joe Cole had been outstanding all season and what better way to cap it off than with a stunning solo goal to wrap up the title.
Just after the 60 minute mark, Cole beat three United players with a wonderful bit of dribbling before smashing a shot past Edwin Van Der Sar to engrave Chelsea's name on the trophy.
Ricardo Carvalho added a third late on having run the length of the field and Jose Mourinho's team made it back to back titles for the first time in the club's history.