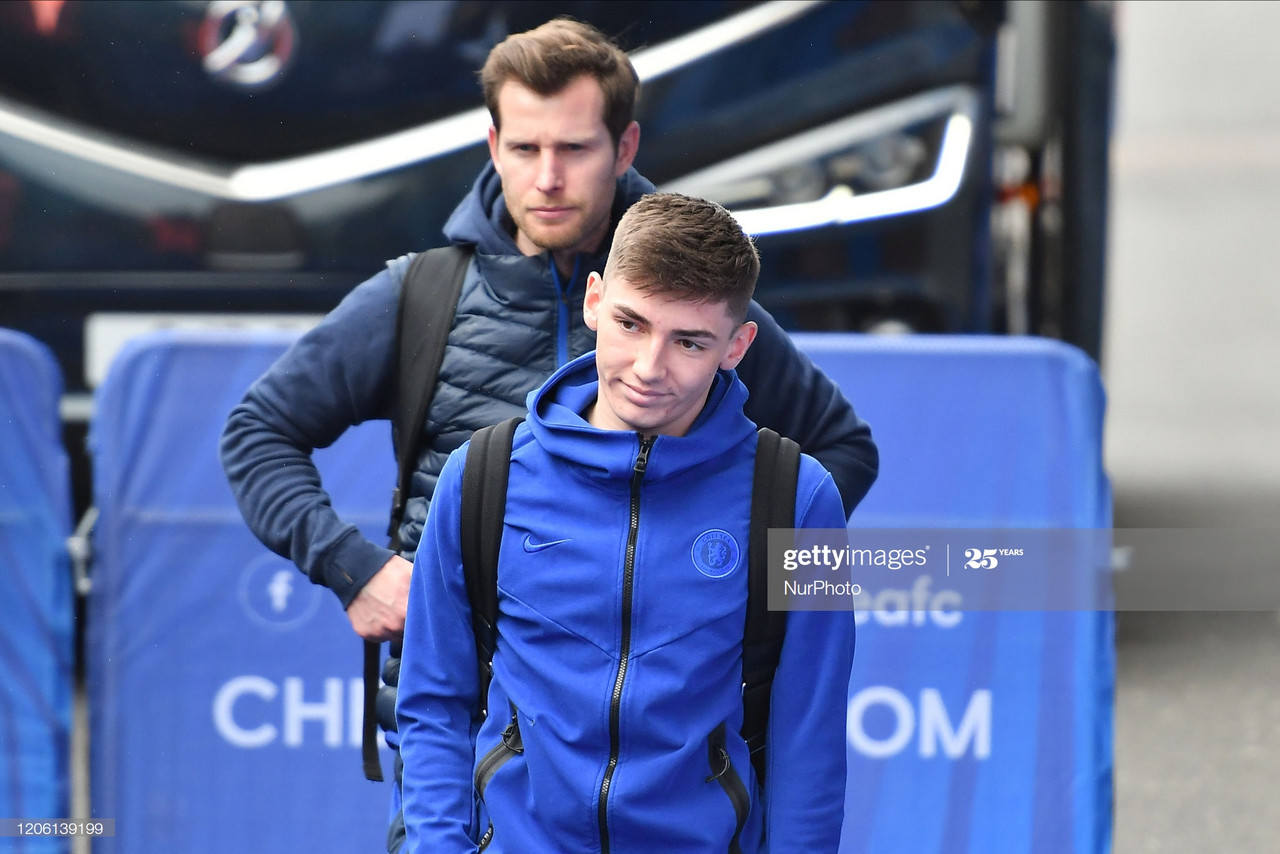 The Coronavirus may have brought an end to football for the moment, but Chelsea fans will still be in ore of the performances that Billy Gilmour produced before the footballing world stopped.
Picking up man of the match accolades in consecutive games against Liverpool in the F.A. Cup and the Premier League encounter with Everton was extra sweet after winning both games, 2-0 and 4-0 respectively.
Back in August, it was mixed emotions for young Gilmour. Being introduced to the pitch against Sheffield United with six minutes remaining was seen as a chance to earn some minutes. Despite the joys of the appearance, conceding a late goal damned the excitement of making a first team appearance at Stamford Bridge.
A week prior to the draw with the Blades, Chelsea picked up their first win away at Norwich after beating The Canaries 2-3 at Carrow Road. Chris Wilder's side proved a tougher test for Frank Lampard, who struggled to cope with the free-flowing football of Sheffield United and their over lapping wingbacks.
Eyebrow raiser
Originally when Gilmour was getting stripped and ready for action on that day in August, eyebrows were raised on bringing such a tender player on in this environment, 2-1 up under severe pressure. Who'd of thought that a few months later, the 18-year old would be putting in applaudable performances against the current champions of Europe?
Lampard said: "I remember when he came on against Sheffield United and people questioned the kid who looked like a 15-year old, I do recall that."
After Kurt Zouma netted a late own goal, which concluded the final score at 2-2, it dampened the moment at Stamford Bridge for the latest debutant. Gilmour said: "I was raging after my debut; I was gutted at myself because of the score."
This just shows the mindset of the young Scotsman. Despite making his debut for such a prestigious club, the dominating feeling was disappointment due to his side dropping two points.
Gilmour recalled that Lampard messaged him later that day.
"These are the moments I want you to remember. When you train hard, that's what you need to bring into these games when people around you aren't playing well."
Gilmour said: "It was a tough game, Sheffield United worked really hard and even though I was happy to make my debut with my family watching, I was mostly gutted about the result. People wanted to take pictures after the game, but I wasn't smiling because I was in a bad mood."
The fact that Gilmour is 5'7" has caused for concern due to the physicality of the professional game. He admitted: "Jody Morris and Joe Edwards have spoken to me about it, we have spoken about it when we face the bigger teams.
It's about being one step ahead, you have to be quicker with the ball at your feet but yes, I need to work on the physical side of the game."
Lampard included Gilmour in the pre-season squad in July and since then, he's been training with the first team squad ever since, also making appearances for the under-23s, who are unbeaten in the 'Premier League 2'.
First team training
On training with the first team, Gilmour stated: "It has been one of the best things to happen to me, it means I have to keep my standards high and train hard every day."
Gilmour admitted that he initially thought he was going on loan this season. "I Felt like I had a good pre-season", he said. "The gaffer and Jody said they thought it was best for me to stay here and train with the first team more and play with the under-23s, I'm happy with that because it means more opportunities to train with the first team."
Prior to the Liverpool game, Gilmour had spent a while training with the first team and was earning his stripes to be in contention for Lampard's starting line-up.
"I was excited to play against them [Liverpool] because it was the first game that I had started; it was something I'd been training hard for."
After the heroics against Liverpool, also Everton, many pundits had a lot to say about Gilmour. "It's great when they talk about you", Gilmour said. "But you must remember football is like a rollercoaster, there are many ups and downs. I just need to keep focus and keep grounded."