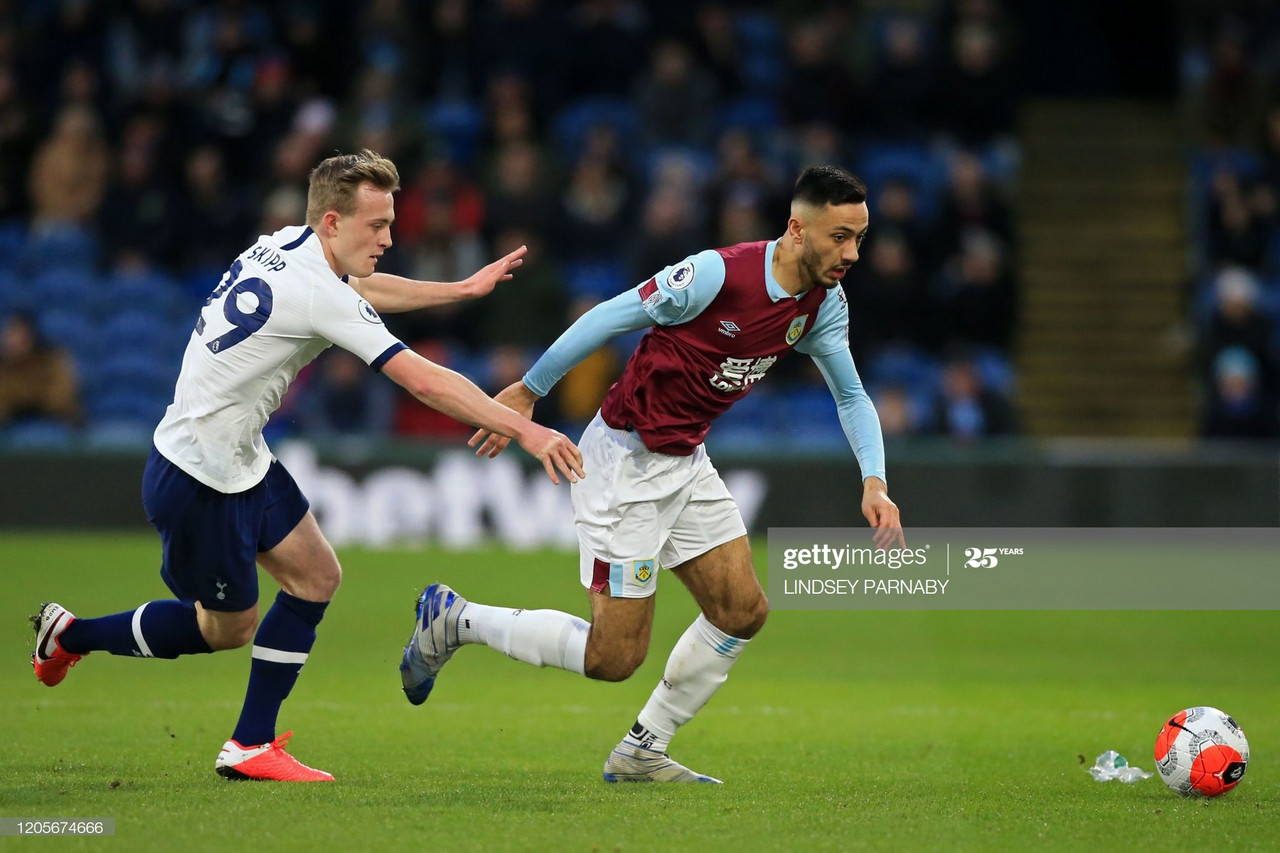 Dwight McNeil is becoming the hot topic as we approach the summer transfer window with Manchester United, Everton and Crystal Palace all interested in his signature.
It is no surprise to Burnley fans that McNeil is once again rumoured with a move away from Turf Moor. We take a look at all the reasons why Burnley is where he should stay.
Burnley want to keep McNeil
The Eagles are the latest addition to the clubs named in the interest for McNeil with Roy Hodgson in a great position to sign the youngster with the profit of Aaron Wan-Bissaka moving to Man United for £50m last summer.
McNeil signed a long-term contract last January and the Clarets remain confident in keeping the 20-year-old for next season.
The problem with McNeil is that it's becoming harder for Burnley to keep him as his talent grows more and more after every game week.
However, McNeil can't be too sure to get good game time at clubs that are stocked with the highest Premier League talent such as Man United and Everton.
His career won't be wasted at Turf Moor as he starts every minute for the Clarets. McNeil can become world-class with consistent performances and it may be too early to make the big jump yet.
The North-East is where the heart is
McNeil grew up in the north-east of England and most of his family are from those areas.
His boyhood club Man United are knocking on the door but big clubs like United are known for signing young talent that are wasted on the bench. Just look at Wilfried Zaha as an example of how a move like that can turn sour when too young.
At some stage, he may move on but Burnley is where the heart is and staying there will only help develop him further and turn him into a world-beater.
Burnley could be the best chance of an England call-up?
With Gareth Southgate visiting Turf Moor on a regular basis, international caps are only a matter of time if McNeil is patient and waits for his opportunity.
Long gone are the days of picking the best players from the top six of the Premier League. Players like Nick Pope and James Tarkowski have shown that big club bias is in the past with talent from the smaller clubs being considered as well.
McNeil is an established individual who has the attributes to go very far and rise to the top. He will be happy to concentrate on his football and keep turning the heads of England.
Right now, Burnley is the perfect place for him to do just that.