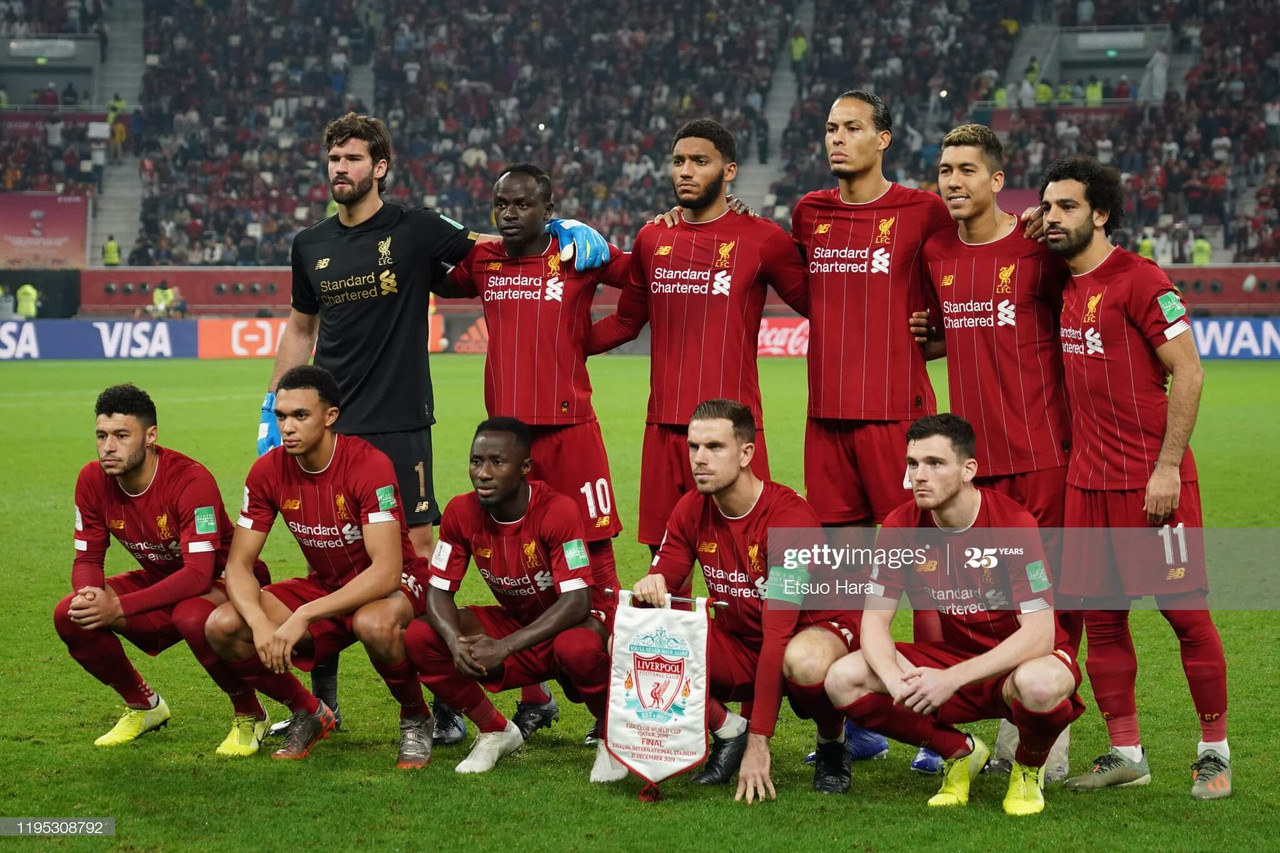 Setting out to establish the Reds' best XI since the beginning of the Premier League era, three of VAVEL's Liverpool writers came close to a consensus.
David Comerford, Callum Ferguson and Adam Doyle swiftly agreed upon the inclusion of nine players.
Alisson Becker's place between the sticks in this fantasy outfit is incontestable. The winner of the inaugural Yachine Trophy, Alisson stands clear of Pepe Reina in the ranks of Liverpool stoppers, with mediocrity the unfortunate norm.
Three members of Liverpool's current back four - Virgil van Dijk, Trent Alexander-Arnold and Andrew Robertson - were also unanimously selected, having overseen a shift from frailty to match-winning majesty. Jamie Carragher then edged Sami Hyypia for the final spot in the defensive line-up as one of few who can claim to truly epitomise the spirit of Liverpool Football Club.
Two of the three midfield slots belong to Steven Gerrard and Xabi Alonso. To feel a need to justify Gerrard's inclusion is to do him a disservice, while Alonso purred his way through his five-year Anfield career with the same grace that characterised his later spells in Madrid and Munich.
And at the head of the team, all three writers selected Luis Suarez and Mohamed Salah, who in 2013/14 and 2017/18 respectively enjoyed two of the finest individual seasons ever witnessed in English football.
The regal Salah has catapulted Liverpool's revival onto the global stage, while Suarez maintained a phenomenal output under Brendan Rodgers when many of his team-mates were beset by inconsistency.
These (soon-to-be) greats simply cannot be denied their places. Below, the writers nominate and explain their choices for the two unfilled slots.
Midfield: Jordan Henderson vs Philippe Coutinho
Whilst Jordan Henderson's career at Liverpool has been difficult at stages, it is safe to say that he has performed at the highest level for the past couple of seasons now. Being the next Liverpool captain after Steven Gerrard was always going to be a near-impossible task for any player, but Henderson has done a fantastic job. At the start of his time at Liverpool, many fans were looking for him to be the 'next' Gerrard.
However, with his work ethic and leadership qualities, people are now beginning to appreciate Henderson as his own player. Throughout his five years of captaincy his range of passing his improved a massive amount and he is now controlling and having a large say in games. He will be remembered as a Liverpool great and be the first to lift the Premier League in a red shirt.
Callum Ferguson
If Luis Suarez makes this side without hesitation despite pursuing his Barcelona dream instead of Anfield greatness, then the same should apply to Philippe Coutinho. Neither the Kop's ill-feeling nor his struggles at the Nou Camp should obscure the immense talent he showcased on Merseyside.
Henderson will give more to Liverpool, achieve more with Liverpool and mean more to Liverpool, but Coutinho was and remains a supremely gifted footballer with a quite remarkable showreel of long-distance strikes, which almost always follow a trademark drift inside onto his wand of a right foot. There are very, very few players who can repeat their party tricks so consistently.
There were admittedly spells under Brendan Rodgers when he did not quite perform to capacity, but in Jurgen Klopp's first full season he was joint top-scorer, and in those six months prior to his departure in January 2018, as part of the so-called 'Fab Four', he was joyous, perhaps even the best player of his ilk in the world.
David Comerford
Forward: Sadio Mane vs Fernando Torres
Jurgen Klopp's first blockbuster addition, Sadio Mane ignited Liverpool's resurgence with an explosive debut campaign. It was his arrival that heralded a new era, and so he is adored among the Anfield faithful.
Like Torres, Mane is frankly unstoppable when on form, a nightmare-inducing prospect for defenders. But what I believe separates the two is Mane's utter relentlessness. Even in 17/18, when many believed he struggled as an extraordinary Salah grabbed the limelight, he scored 20 goals in all competitions.
Then in 2019, only two players - Virgil van Dijk and Lionel Messi - outperformed Mane. The latter even gave him the nod for the Ballon D'Or, while Jamie Carragher hailed him as the best left-sided attacking player in world football. In the era of Eden Hazard and Neymar, that merited mantle means an awful lot.
David Comerford
Fernando Torres' debut season at Anfield was as magical as a Houdini illusion. His deadly pace and clinical nature bagged the Spaniard 24 league goals that campaign but more importantly, it won the heart of every Liverpool fan across the land. They finally had a hero. A goal scorer.
You could not go five minutes in the city without seeing the Torres jersey, nor a Spanish flag. The red and yellow colours were plastered across houses and bars for the world to see. In 12 months, the 23-year-old striker went from a prospect to the world's best.
Once he dropped his shoulder, it was lights out for the opposition defence. The partnership struck up between El Niño and Steven Gerrard was a joy to behold. As someone who had the pleasure to see them live in the flesh, week in week out, it was quite simply mesmerising to watch them play together.
Adam Doyle
Which writers make the more convincing case? Are the likes of Robbie Fowler and Michael Owen extremely hard done by? Discuss the selections with David, Callum and Adam on Twitter.