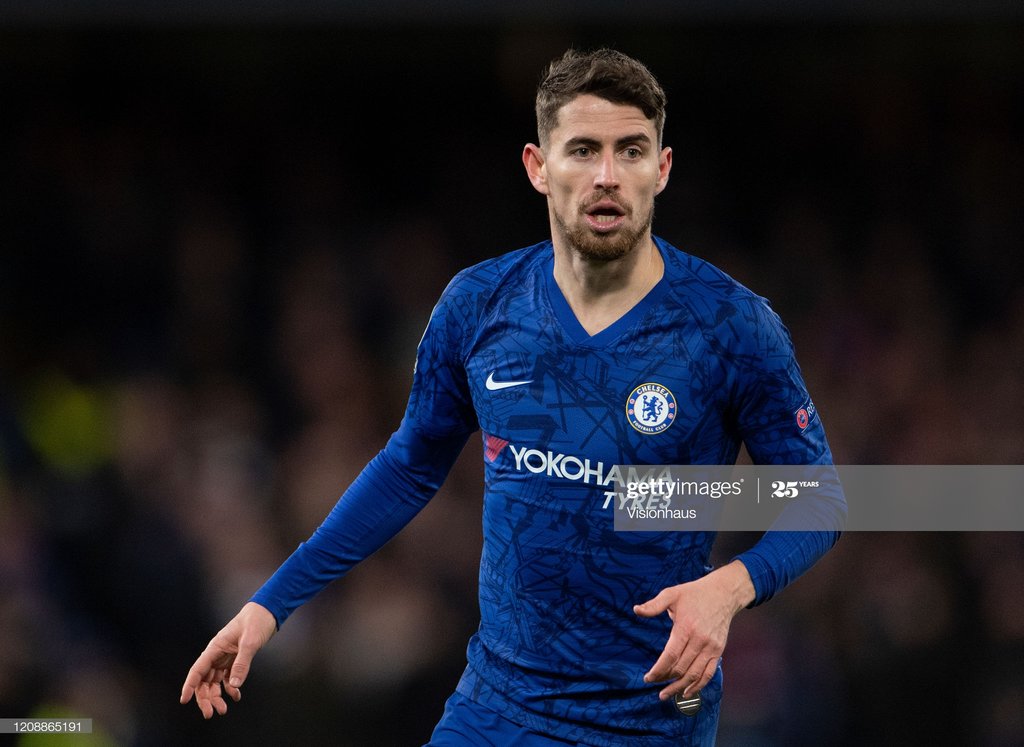 The Premier League's lock down period is approaching its two-month mark, as solutions continuously swill around in attempt to restart proceedings as soon as possible, within the remit of the government's health and safety guidelines.
Many involved in the game have raised the point that footballs imminent return is not the most important issue facing the nation right now, as our NHS staff and essential workers fight tirelessly to keep the country running.
Yet, for those players whose jobs rely on the sport being reinstalled, this period of isolation has been difficult in maintaining the physical and mental attributes to perform on the field. One of Chelsea's coolest customers, Jorginho, opened up his doors (metaphorically) to life without constantly kicking a football.
Scoring penalties or plucking the strings?
55 days have dragged by since Chelsea devoured Everton 4-0 at Stamford Bridge in early March, now a distant memory as the isolation has separated Frank Lampard's Blue army.
'It was pretty hard at the beginning,' Jorginho revealed to the Chelsea website.
'It's complicated, isn't it? It's our work, but it's not only our work. Everybody who ends up doing a job that they love misses it, even more, when they can't do it.
The Italian midfielder is settling well into his new London lifestyle, having signed from Napoli by Maurizio Sarri at the beginning of the 2018/19 campaign, already forming a tight-bond with his new team mates
'The routine of going into the dressing room, all the messing around all day, joking around and all that. There is also the serious part of the job as well out on the pitch, seeing who wins the match, you have all that extra stuff as well.'
Aside from orchestrating Chelsea's tempo, or hitting the right notes from the penalty spot, Jorginho has taken to a new instrument to keep himself occupied.
'You have to find something else to do to keep yourself busy. I, for instance, have assembled my bicycle, and I got my guitar again to play and practice.
The worst part is that I can more or less play but the singing just doesn't come off,' he laughs. 'As I am learning, the songs I play are the ones with the most basic notes: rock, sertanejo or pagode.'
Perhaps he could perform 'Blue is the Colour' at Chelsea's next home game...
Nutrition from Napoli
Sustaining footballers peak physically fitness has revealed exhibited challenges for the club, hosting training sessions via webcam or setting out daily schedules for the players meet.
Alongside the recreational activities, a balanced diet is crucial for a manner of health benefits, again not a straightforward task for those who rely on their clubs to provide meal structures for them.
This particular factor was not first nature for Jorginho, admitting, I wasn't aware how vital your diet is; I thought training and playing was all there is to it. Since I began to learn more from my nutritionist, I developed an interest in the subject.'
The 28-year-old discovered his nutritionist during his Napoli days, helping him to understand the different varieties of dieting, and that he didn't have to cut out his favourite Italian pasta!

'I imagined I'd have to cut off all kinds of food and live on salad alone. But that's not how it works for us footballers,'
'It's more of a diet re-education, really, for nothing was cut off and I kept eating quite a lot. I'd eat up to 220 grams of rice or spaghetti before matches, which is not little. And so all that fear I felt when I thought about dieting faded away as I learned more about it.'
91 appearances across all competitions in two campaigns for Chelsea, including a Europa League trophy, is a hallmark of the positive effects diet and nutrition can have on recovery or fitness, and Blues fans will hope Jorginho can keep up that level of consistency when play does resume.
Thanking the front-line workers
The complaints and annoyances of footballers seems meagre in comparison to the efforts of those working in healthcare or assisting the public, as they risk their livelihoods to improve others.
From raising money to fund their fantastic cause, or a nationwide clap to show our appreciation, the country like never before has got behind the people we often take for granted in our everyday routines.
'First of all, to all the healthcare professionals who are doing everything they can, they are the real heroes,' Jorginho poignantly stated.
They are there on the front lines, making sacrifices and putting their own life at risk to save the lives of others, shift after shift. I believe they deserve all the support in the world. They deserve applause every day and not just on Thursdays as the public has been doing.'
He also reiterated the point of self-isolation and social distancing, saying, 'So, in addition to the support being shown to the workers, my message to the general public is to support them by doing their part, stay at home, follow the guidelines that are given so that we can all defeat this virus, this crazy situation which I have never seen before.'
Undoubtedly, this has been an unprecedented time of uncertainty and often sorrow, but also a time for reflection and appreciation for those people or pursuits we hold dearest, echoed by Chelsea's number five.
'And after all of this is over, I think we are going to have learned a lot, taking the positives aspects of this experience in order to value what we had before, and to value even more what we didn't have before.'