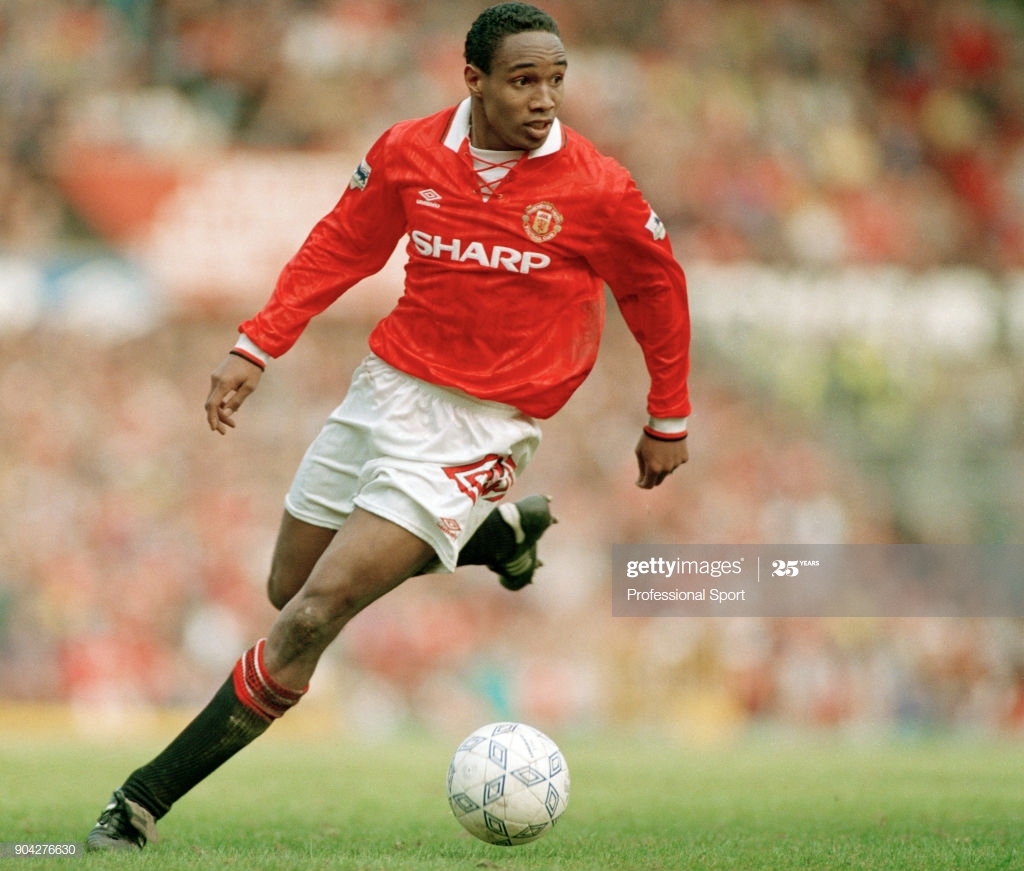 Paul Ince has riled up Manchester United fans once again with another controversial comment, describing the club's manager Ole Gunnar Solskjaer as a "total unknown".
Ince signed for United in 1989 for £1 million and made 116 appearances in the Premier League for the Red Devils.
English winger, Jadon Sancho, has been heavily linked to United since the season ended.
Ince's recent dig has been about whether or not Sancho should sign for United. Ince told PaddyPower about his concern for Sancho's development as a player and doesn't believe manager, Ole Gunnar Solskjaer, can get the Borussia Dortmund star to his best level.
Ince: Sancho has a decision to make
Ince told PaddyPower: "Sometimes as a player, it's about looking at a team's manager and coaching staff and whether they'd take you to that next level. That's a decision Sancho will need to make.
"He's clearly trying to develop a young team, so that will help, but in terms of actually the man-to-man management and development of someone like Sancho, he's a total unknown. We've not seen any evidence yet that he can take a player to the next level.
'He's not been at United long enough to know that, but also because in his previous jobs he's not had players like that at his disposal."
Ince hasn't had many positive comments about United as of late - claiming the owners got sucked in by Solskjaer's good start
When United were going through a poor run of form, Ince had strong views on the future of the team.
Ince told BT Sport: "Too many people got sucked into how well he did at the start. The crowd got sucked into it and so did the owners.
"You are talking about a manager who took Cardiff down, went to Molde… his CV is not great from that point of view. I want Ole to do well because if Ole does well United do well. But they haven't done their homework and that comes down to Ed Woodward and maybe he should be the one who steps back and someone else comes in who knows about the football game."
Ince: "Ole needs to get over Sir Alex"
United's form took a sudden turn last year after their infamous victory against Paris Saint Germain, Ince claimed Solskjaer is not a legend at United and is just "the manager".
Ince told PaddyPower: "Ole needs to get over Sir Alex Ferguson – he's the Man Utd manager now. We've tried this nice approach, the stuff about Ole giving the tea lady chocolates and trying to do what Sir Alex Ferguson has done,' Ince wrote for Paddy Power.
"That's in the past now, we need to move forward from that. All of this 'Ole legend' stuff – yeah, he scored the winner in the 1999 Champions League final, we get that. But he's not a legend – he's the manager of Manchester United.
"Regurgitating how he's going to do it "the Fergie Way" is pointless. It's doing my head in and I know others feel the same. Ferguson isn't the gaffer anymore – simple."
Whether or not Sancho will sign for United is a different matter, but Solskjaer has made it clear that he wants to bring in English talent.