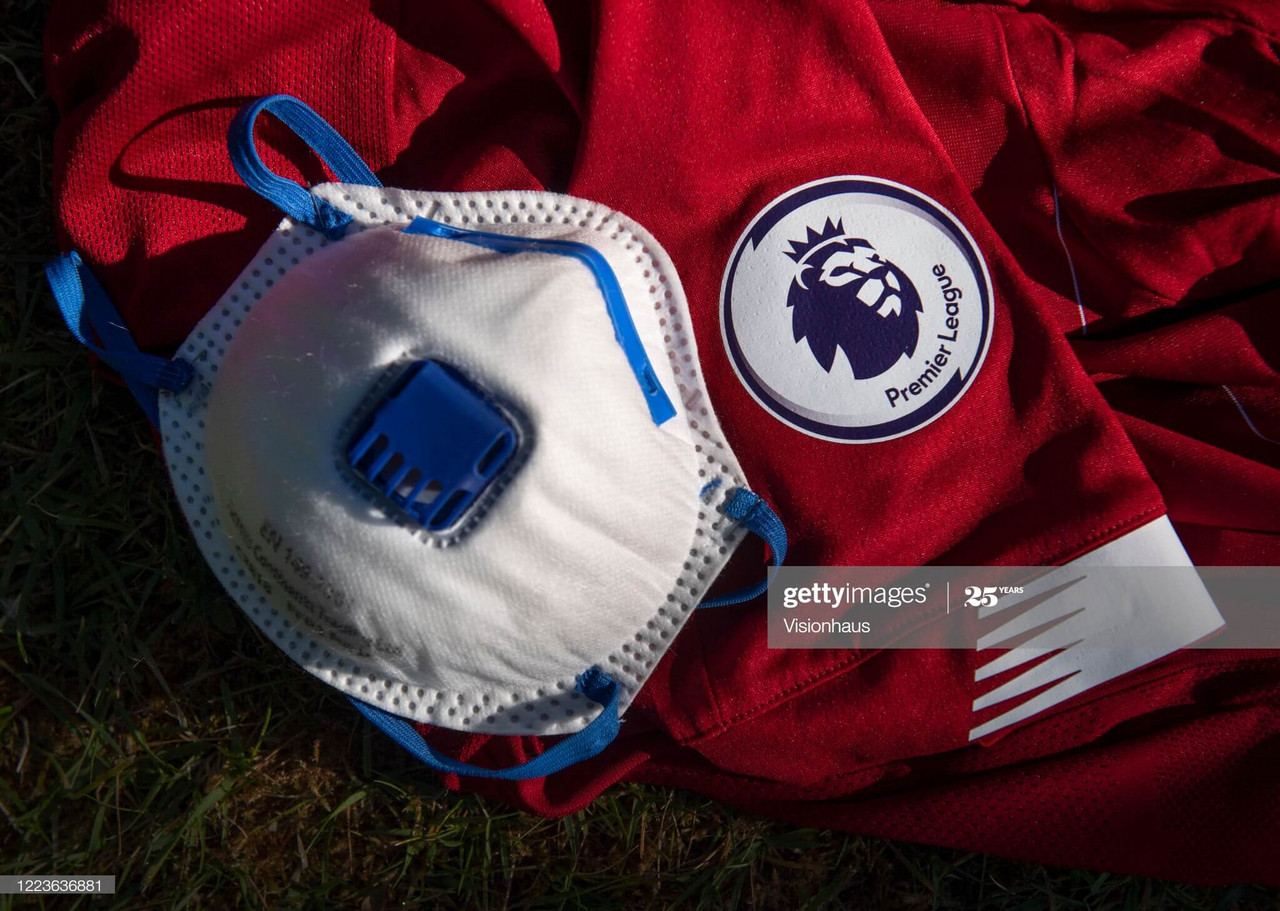 Restarting the Premier League is dangerous. Perhaps too dangerous. Many of its players, to quote Sergio Aguero, are 'scared'. Some are pushing for the PFA to make an obstructive stand for their safety, according to The Guardian.
Fuelling those fears are a catalogue of medical uncertainties. The Athletic this week detailed an array of club doctors' concerns: might COVID-19 be transmitted through sweat and goalkeeper gloves? Can the league guarantee that emergency services can attend training ground incidents? And how far will testing capacity extend?
The opposing arguments are altogether weaker, but they remain valid. For example, football probably will help to lift the mood of a nation which has the second-highest virus death toll in the world.
But above all else, because clubs presently stand to lose around three-quarters of a billion from an unfulfilled TV deal, as per an array of reports, there is a collective, now seemingly irreversible thrust toward resumption.
With revenue streams having dried up, that debt could portend financial ruin for top-flight outfits.
And so 'Project Restart' is in development. It is hopelessly devoid of clarity but one of its seemingly indispensable conditions is that games be played at neutral venues.
According to The Athletic, between eight and ten neutral grounds, in the most isolated and least-affected areas, would be selected to play host to the remaining fixtures.
They report that the league simply could not secure police and Sports Ground Safety Authority approval to see out the season at the standard 20 stadiums.
But it is thought that the bottom six teams are strongly against this solution. And with the backing of 14 needed to confirm a rule change of this significance, it is fair to say Project Restart hangs in the balance.
This is football, for now
The insistence that the absence of fans from those 20 grounds be the only visible change represents a desperate attempt to cling onto something resembling normality.
Yet trying to escape the inevitable, long-term effects of this pandemic is only going to make them worse. The game can only move forward with such sober awareness.
Behind-closed-doors matches will be essential until the end of the year and likely beyond, it seems. Tellingly, the Dutch health minister warned this week that fans would not be allowed to attend games prior to a coronavirus vaccine.
Relegation-threatened sides object to being stripped of home advantage. But without fans, can home advantage still exist?
Brighton's chief executive Paul Barber says the importance of 'familiar surroundings' is 'obvious'. Is it? How does playing up a lasting advantage square with constantly crediting supporters, with the resurgent mantra that 'football without fans is nothing'?
It might seem a rather weak point, but logically speaking, the loss of any remaining home advantage is broadly offset by the all-encompassing neutrality.
Yes, some clubs had more home matches left than others. Six of Aston Villa's vital 10 were pencilled in for Villa Park.
But it's not too much of a stretch to suggest that the entire league - including Villa's relegation rivals - would be facing a similar predicament, levelling the playing field.
This, then, is as close as you can get in these extraordinary circumstances to maintaining the beloved 'sporting integrity'.
Indeed, perhaps the chairman who privately bemoaned its unravelling to The Athletic does not see the irony in his reported demands that relegation be scrapped if neutral venues is to be the way forward.
Regrettably, you cannot escape the impression that preferences are irretrievably wrapped up in partisanship.
But if Germany can, why can't we?
This week, Denmark, Israel, Poland, Portugal and, most consequentially Germany, set out plans for the resumption of their top divisions.
The 18 Bundesliga clubs are poised to finish the season at the pre-determined venues.
The Premier League will do its very best to take on Germany's successes and learn from the likely failures, and their logic - that only one team has to travel across the country for 'home/away' games - is appealing.
But the comparison falls on the vast differences in the two nations' experiences, reflected not least in the UK's far higher mortality rate. It has been deemed unsafe to stage matches in the built-up areas of a country with a far less extensive testing regime.
Nonetheless, it appears increasingly likely that Ligue 1 will be the only one of the 'top five' leagues to call an early halt to the campaign. At the next Premier League meeting on Monday, clubs will be dealing with 'when' and 'how' rather than 'if'.
They will convene around a month before the mooted restart period, which cannot be pushed much further if the season is to reach a late-July conclusion, said to be key to UEFA's plans for European competitions.
This cannot be a meeting which delivers only a reiteration of the message that 'every club is committed to finishing the season when safe to do so'.
For reasons of finance, they believe they cannot waver in that commitment. Privately, many club bosses might be wrestling with a fear that the risks are too great.
But if they are to take on this almighty task together, their baseline consensus must now generate something meaningful.