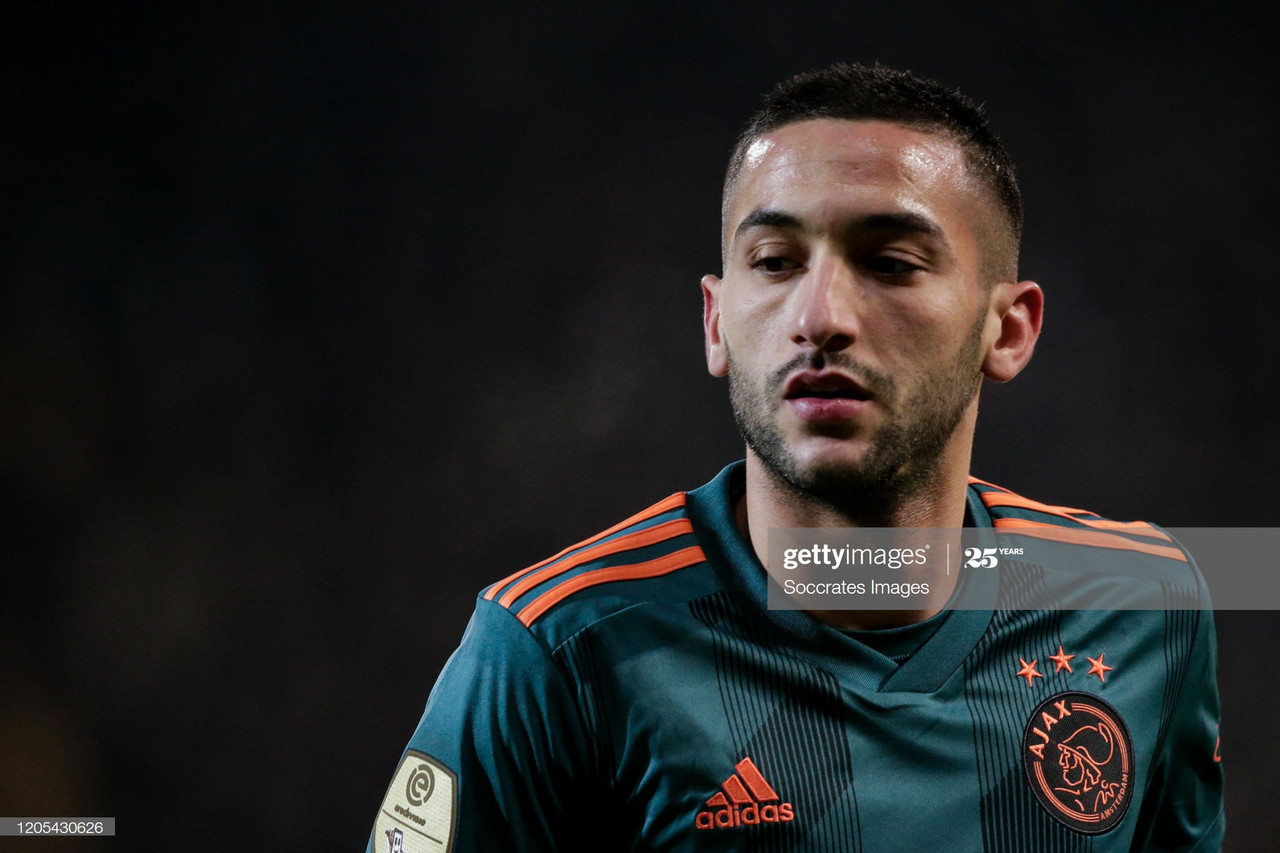 Jesper Gronjkaer has backed Hakim Ziyech to hit the ground running when he joins the Chelsea squad on 1 July.
The 27-year-old Moroccan international was signed from Dutch club Ajax for £37 million in February and will join up with his new teammates in just under two months time.
Gronkjaer, who played for both Chelsea and Ajax during his career, says that, despite the challenges of switching from the Eredivisie to the Premier League, Ziyech is capable enough to succeed at Stamford Bridge:
"Ziyech was the one who has caught my eye over the past two seasons even though he wasn't produced by Ajax's academy.
"You need players like that. I think all the top clubs will have looked at Ziyech and asked the question if he is good enough for our team.
"He is a fantastic player but I think for Chelsea he will be in the starting XI straight away."
Exciting times ahead for Chelsea
Ziyech was a key figure in the Ajax side that reached the semi-finals of the Chanpions League last season.
During the 2018/19 season, Ziyech registered 21 goals and 24 assists in all competitions and chipped in with 12 assists this season, before the coronavirus outbreak caused the Eredivisie season to be abandoned.
Gronkjaer, who joined Chelsea in 2000 and also played on the wing, thinks that there are exciting times ahead for the Blues with this signing and with the current generation of young players coming through:
"Almost all the clubs in the Premier League could afford someone like Ziyech. Newcastle will be right up there competing in the market again. It is a good signing and he will start a lot.
"Also, we still have yet to see the true potential of Christian Pulisic as well because he is going to be a great player as well. So those are things to look forward to at Chelsea.
"It has been a good story with Chelsea this season through all the young players and a new manager. I think they have done well. If you compare to what you expected at the start of the season, they have done well with a new manager and with the transfer ban.
"They brought back players who I think probably a lot of supporters knew by name – Tammy Abraham, Mason Mount, Reece James and Fikayo Tomori.
"You might not have found too many supporters who were saying these will be good players right away. 'Now, they are in a position fighting for a Champions League spot with lots of ups and downs."