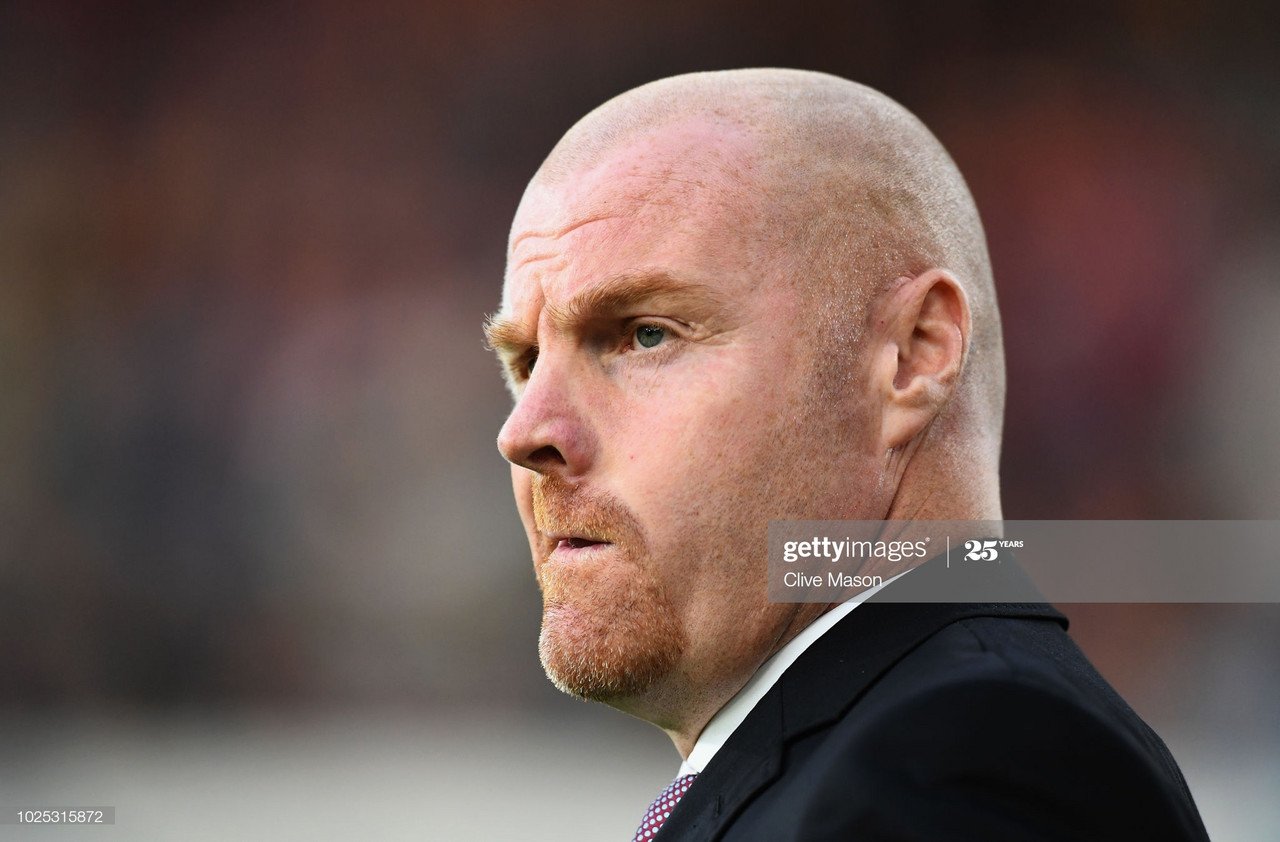 Sean Dyche has been talking quite openly about his time at Burnley, refusing to rule out a move elsewhere, as quoted in the Daily Mirror. While his quotes confirm absolutely nothing, it would be quite understandable if the gravel-voiced mastermind had an eye on a challenge elsewhere.
Dyche has been at Burnley for so long that he's built a dynasty. Irrespective of what his future holds, he will go down as a Burnley legend and he absolutely deserves a chance to fly from the nest.
The Burnley manager is like a young boy who has grown into a man during his time in East Lancashire. He arrived at Turf Moor while he was still very new to the managerial game. Dyche had been harshly sacked by Watford and was hoping he good prove himself in the north.
Golden achievements
On reflection, his best successes have been making the most out of very little. Gaining promotion to the Premier League with a shoestring budget and a threadbare squad was quite remarkable. Relegation seemed more likely at the start of the 2013-14 campaign.
Even in the following season, he was fighting survival with one arm tied behind his back. The Clarets were incredibly reluctant to flaunt the cash and a lack of depth saw an instant relegation to the Championship.
Dyche deserves tremendous credit for bringing Burnley back to the top division at the first time of asking. The board finally flexed their financial muscles and gave their manager a budget that he was deserving of.
Since then, Dyche has created top flight stability. A shoestring budget has morphed into a modest one and that has helped to build a competitive and strong unit.
Future thinking
It now depends on where Burnley want to be. They have effectively become a mainstay in the Premier League but do they seek progression to better things? A consistent push for a Europa League spot would be a possible aim. That challenge would require a small squad overhaul and a larger wage structure to target players of a higher pedigree.
Conversely, Mike Garlick and company could be quite happy with their current situation. The Burnley board are notoriously cautious with their finances and, at this moment, the club are in a better position than they have ever been in. A modest transfer budget and a modest wage structure has delivered immense success.
The fact that Dyche is the highest earning member of the collective squad, £70,000-per-week, indicates that they truly value their manager.
According to wage figures that were reported by The Sun in December, Dyche is the tenth highest paid manager in the Premier League, although, this is not taking into account the recent arrival of Carlo Ancelotti. Still, at the time of writing, that means ten other Premier League managers were being paid a lower salary than the Burnley boss.
He is in a strange situation. Part of him probably wants to progress with Burnley. Another part probably wants to chance his arm elsewhere because he has already achieved wonders with the Clarets. Like a child who has grown up in his parents house, there is always a time when he wants to move out and live in the wide world independently. Still, leaving would be a big risk.
Prejudice towards style
Dyche is praised by many pundits for what he has achieved but he isn't the most attractive name out there. His style of football is functional and serves to get points on the table. It is an organised and compact setup before anything else. Some would call that sensible while others would call it boring.
A few years ago, Sam Allardyce and Tony Pulis were high in demand. They were basically freelancers for teams that needed a quick-fix to beating the drop. Now, there seems to be a stigma in appointing coaches within that bracket.
Dyche is younger than the two names just mentioned and is still growing as a manager. However, his recruitment has largely always been tailored towards battlers instead of mercurial talents. He wants players who will buy into his hard-work mentality straight away. Asking a new squad to run through walls for you is not necessarily going to work out as it should. Just look at Jose Mourinho of late.
Dyche would have to start from scratch with a new set of fans. His relationship with the Burnley faithful is incredibly strong and there is nothing left to prove. Elsewhere, he may expect harsher questions about his brand of football.
Tough for the club
Equally, Burnley would struggle to replace the 48-year-old if he was to depart. He is the centre of the football club. It would be an immensely difficult challenge to replace that void. His man-management is top class and respect can't simply be bought.
Recent leaks of the disastrous period of Brian Laws indicate just how easily a seemingly cohesive unit of players can crumble. An interview with former striker Steven Thompson, documented in LancsLive, illustrated the ineptitude of Laws on a striking level.
By contrast, Owen Coyle has been praised for his ability to keep the squad together and focused; that all disappeared after he left. If the club ever do enter this territory, they have to make sure that the person they appoint to replace Dyche is absolutely up to the task.