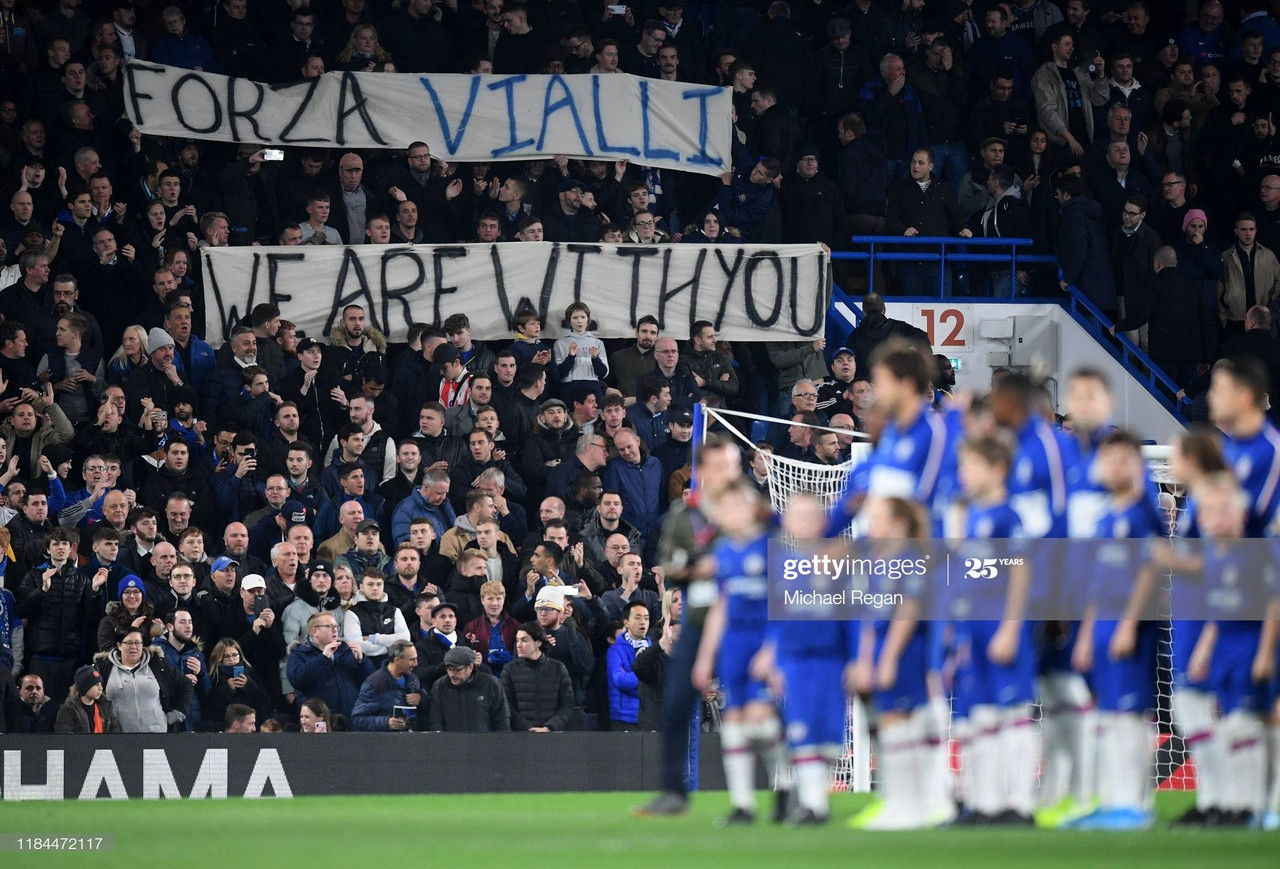 Gianluca Vialli arrived in west London in 1996 after spending all his playing days in Italy. Starting at Cremonese, moving to Sampdoria before a huge move to Juventus. Despite many players failing to make a success on foreign land, Vialli enjoyed success in London.
During the three-year tenure, an F.A. Cup winners medal was secured in his first season. The Italian was instrumental in the victory after scoring a brace in the 4-2 win over Liverpool. Whilst still at Chelsea, Vialli became first team manager after the departure of Ruud Gullit.
Silverware was the conclusion for the former striker, a League Cup and a Cup Winners Cup amongst the accolades. Furthermore, a 1-0 victory over Real Madrid in the UEFA Super Cup in 1998 will remain a fond memory.
'I want to help others'
Despite the joyous times at Stamford Bridge, post playing days have caused personal issues affecting himself and his family. Vialli had pancreatic cancer for 17 months without any sign. The illness became apparent after two cycles of chemotherapy.
In hope of helping others going through similar and difficult times, he has written a book named 'Goals: Inspirational Stories to Help Tackle Life's Challenges', published today. The theory of the book is how the former player overcome his biggest life challenge.
"I love inspiring stories", he said. "My book is a collection of my 90+1 mantras, and they are all associated with a story. I hope the reader finds it useful with the issues they face, being an interview, a test or a physical condition like in my case."
Vialli has picked his favourite story from the 91 stories he has written about. "Life is 10 per cent what happens to you, 90 per cent is the way we react.
"I connected that mantra with a friend of mine, Alex Zanardi, a former formula one driver. He had an accident, both legs were amputated but he didn't disappear off the map.
He planned to become a very successful Paralympian, winning several gold medals. It shows you can turn something negative into something positive, get on with life and be happy."
On the path to full health
Many may ask: What is the extra minute in the book about? It's based on stoppage time, an emotional telling of his story managing with cancer. Despite beating the illness, Vialli believes his path to full health hasn't been reached yet.
"I tell people that I don't see cancer as a fight because the enemy is too powerful to beat. I see it as a journey with an unwanted travel companion, one that I will eventually outlast. This is my approach, people may not think the same way but I feel strong about it."
After several trips to the hospital, Vialli insisted: "I believe it is down to the medical team that looks after you, they were fantastic for me. They give you the right therapy.
If you think positive and do the right things, your mind is put in the right place which means you see the benefits from therapy. I had an advantage because I was an athlete, I had dealt with injuries all the time.
My goal was to get through this. Nothing is permanent, I used my mentality to come through this condition but my journey isn't over yet."