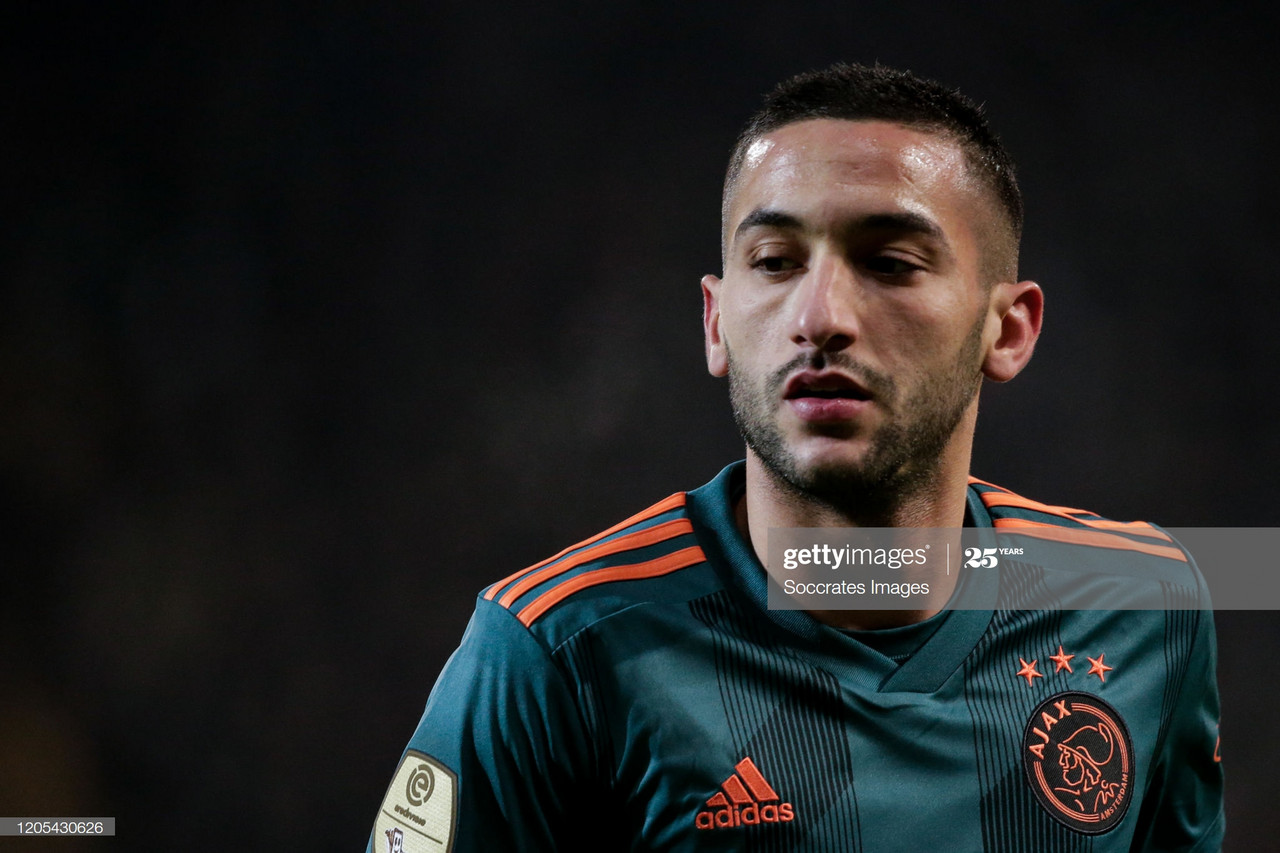 Hakim Ziyech has told Ajax fans he "doesn't want it to end like this" having been given a send off via a video montage.
The 27-year-old playmaker, who will move to Chelsea on 1 July after a deal was agreed in February, was taken to a theatre in Amsterdam where he watched teammates and family members wish him good luck via video.
Ziyech would have been hoping to say farewell to the fans on the pitch but due to the coronavirus outbreak, the Eredivisie season was cancelled, meaning Ziyech played his last game for Ajax back in March.
A strange way to leave
In a video on the Ajax official website, the Moroccan international said that he felt powerless over the situation:
"It's a bit strange, you know that everything comes to an end, but it's a strange way of closing this chapter.
"I am happy to take the next step, but you don't want to end it like this. It feels as if you didn't pass the exams, that's how it feels. You're powerless. It doesn't feel like the season ended successfully."
In the video, Ziyech looked back on how much he had grown as a player since he joined Ajax from Twente back in 2016.
The video also featured his highlights of his time in the Dutch capital, including the team's remarkable run to the Champions League semi-finals last season.
"Mostly the enjoyment. As a footballer of course you develop, but it's not radically different.
"Maybe some things are better now or go more easily, but that's largely a result of the love of the game you have.
"I think I'm still just a kid kicking a ball. Whether we training or playing a match, even when the pressure was high, I'd go out thinking: let's play football. Even when the pressure was huge I would never let it get to me. It's just being a kid again when you see the ball. That will never go away."