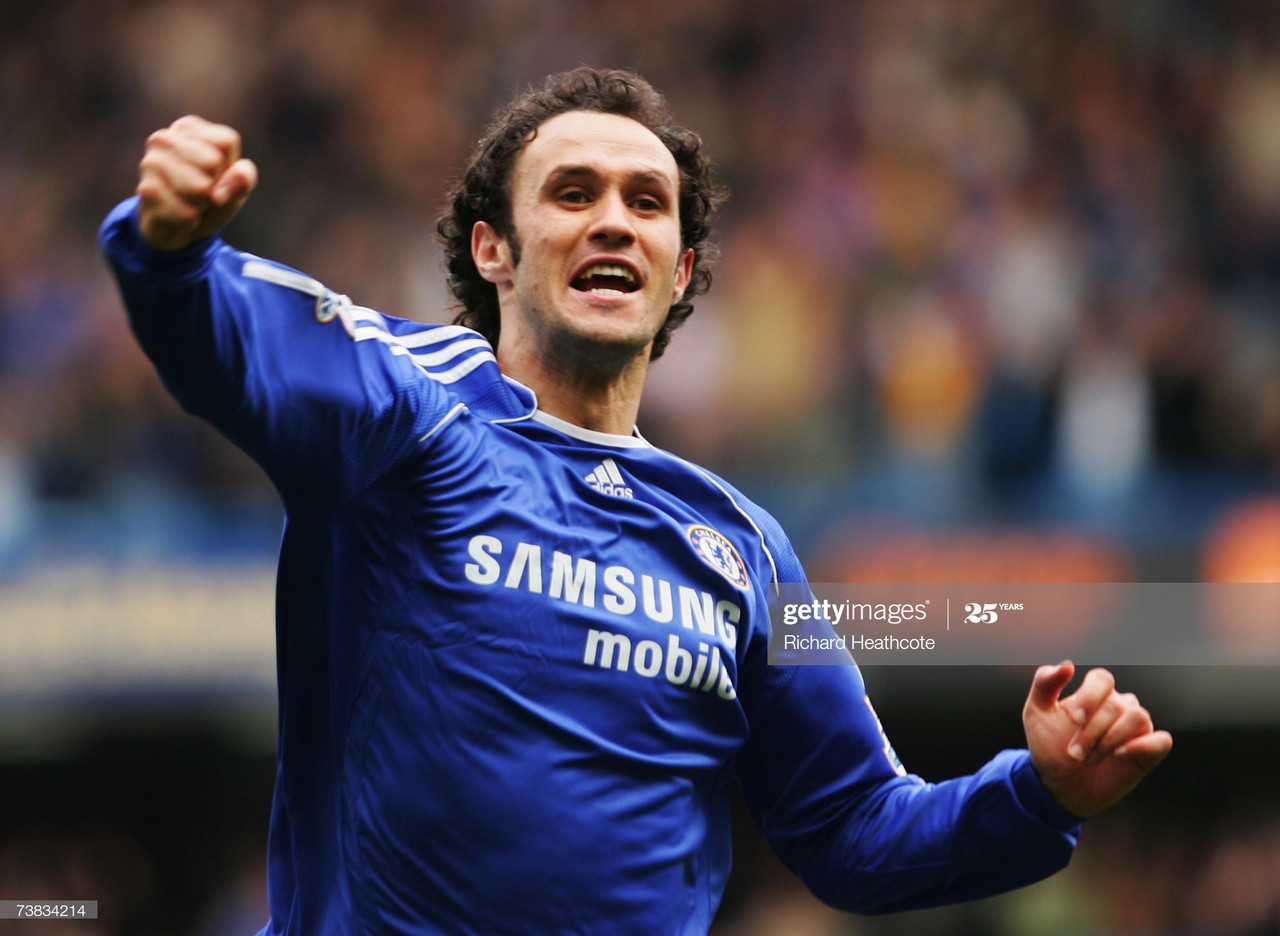 Tucked away in northern Portugal is the ancient settlement of Amarante, a picturesque medieval municipality stepped in rich history, humbly hidden to prying eyes of the average tourist.
Ponte de São Gonçalo stands tall as the areas striking landmark, a bridge infamous for hosting a successful defence against French invaders in the 1800s. Amadeo de Souza Cardoso was an Amarante citizen and revered artist, whose eccentric work still hangs a museum named after the man himself.
'Amar' is also the Portuguese verb for the 'feeling of love': how typical that a town known for solid defensive structures would also give birth to an artist in his own field, providing Chelsea with an overriding sense of love and admiration. Today, the footballing community celebrates the birth of one of Europe's most durable defenders from the past decade: Ricardo Carvalho.
The Ricardo show
Born just 60km from the country's second largest city, Carvalho eventually wrestled his way into the Porto set up, forced out on loan three times before settling in the first team squad in 2001/02.
His steady rise began to rocket, winning first the UEFA Cup in 2003 and then the Champions League a year later, under the guidance of his fellow fresh-faced Portuguese compatriot, Jose Mourinho.

By now Carvalho had been named UEFA Club Best Defender of the Year and had been entered into the UEFA Team of the Season, raising his profile and, inevitably, the attention of the continent's powerhouses.
Before he was prized away from his beloved Porto, the central defender managed to squeeze in a run to the 2004 European Championship finals with Portugal, met by a shock defeat by Greece, enough to earn him a spot in the Team of the Tournament and another individual accolade to add to the growing collection.
Barcelona, Real Madrid, Manchester United and Inter Milan were now circling Carvalho's every move, yet it would be Chelsea who swooped his signature for £25 million, persuaded by the pair of Portuguese signings that followed suit: Mourinho as the Blues new manager and Paulo Ferreira, a team mate from Porto who had also tasted domestic success in Europe.
Now embedded with the green and red colours of Portugal's flag, the Blues were to embark on an epic mission: at their heart, Carvalho, soon to be crusader for the clubs Premier League purple patch.
Show me the silverware
Rumbles of 'the Special One' began to tremor around England as Mourinho began to make an impressionable mark upon the division, but perhaps even he could not have predicted the unprecedented campaign that would proceed.
Chelsea cruised to their first league title in five decades, losing just once during an all-conquering display of defensive ingenuity, pioneered by John Terry, Petr Cech, William Gallas and of course, Carvalho.
In his 25 appearances, the Blues conceded just 12 goals, recording a remarkable 15 in total, a record that to this day remains untouched and incomparable. What stood out from the slender centre-half was his ability to predict the game, positioning himself to make a tackle or win a header, usually won with an aggression not associated with a man of minor muscle.
Alongside Terry, and guarded by Claude Makelele, Carvalho created an almost unbreakable wall to Cech's goal, a fitting narrative to the tale of Ponte de São Gonçalo and was unfortunate not to make it into the PFA Team of the Year.
Not that he would mind, his worth evident beyond further individual awards: alongside the league, he featured in the League Cup victory and Chelsea's strong surge to the semi-finals of the Champions League.
His contribution was equally as meaningful, if not as instant, the following season, as Mourinho made it back-to-back triumphs on top of the division's hierarchy. Carvalho started 22 matches, amassing 16 goals and a run of six successive clean sheets, as he and Terry's relationship began to blossom into the best around.
Combined with his deconstruction of the game, the Portuguese had demonstrated his strength in bringing the ball out from the back, trademarked by the goal he netted against Manchester United to ultimately send the title back to Stamford Bridge with three fixtures remaining.
Shouldering responsibility
Chelsea's reign of superiority bowled over into the 2006/07 chapter, earmarked for their FA Cup and League double, but also the second emergence of Carvalho as a crucial cog in the blue painted machine.
Gallas gunned a move to Arsenal in the transfer window, Ashley Cole coming the other way, leaving even great reasonability on the sturdy shoulders of the seasoned soldier who was now 28-years of age.
Terry and Cech also suffered injuries, chucking Carvalho into the forefront of Chelsea's defensive duties to which he responded brilliantly, involved in 18 clean sheets and one stunning strike against Tottenham Hotspurs to confirm his cult hero status in the capital.
Unfortunately, this rich period took a sharp turn in 2007/08 as their commander and chief left by mutual consent, Mourinho being replaced by Avram Grant just seven games in to the campaign.
As a result, this would be a 'so close but so far' year for the Blues: second in the league and runners up in the Champions League, League Cup and Community Shield, crashing out in the quarter finals of the FA Cup to Championship Barnsley. Carvalho continued in his consistency where others dipped, taking the 2007/08 Players' Player of the Year award, easing the pain of featuring in the three final defeats.
As durable and reliable as any, Carvalho's age began to creep up on him, missing a large proportion of 2008/09 through injury, missing out on Chelsea's Wembley win over Everton.
His farewell at the Bridge began in typically triumphant fashion, scoring in the Community Shield win over Manchester United at the start of 09/10, now under guidance of serial coach, Carlo Ancelotti.
Chelsea were given a new lease of life by the Italian, roaring back to their glorious best by narrowly pipping United to the title by a point, and edging past Portsmouth in the FA Cup finale, with much onus on the teams attacking potency.
As a fresh brand of football swept into London, a polite Portuguese quietly went about his goodbyes, destined for a reunion with Mourinho at Real Madrid. 210 appearances, seven trophies and a status among the division's finest defenders, Ricardo Carvalho can look back on his Chelsea tenure with a great feeling of 'Amar'.