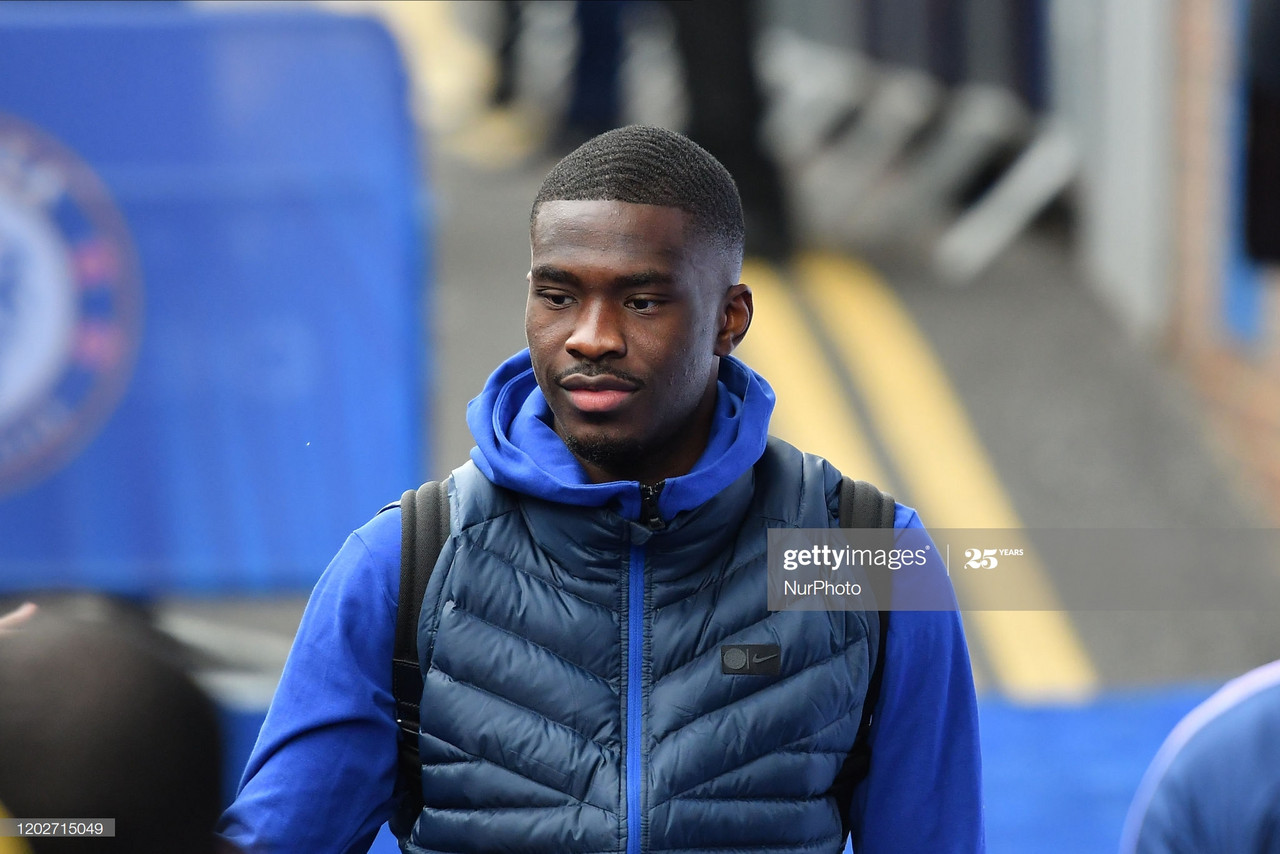 With the way he has settled into the Chelsea team this season, you would think that Fikayo Tomori had been in the back four for years.
Having been at Chelsea since the age of eight, Tomori was finally given his chance this season, making his first senior start for the club in August and going on to feature regularly in the first team.
Eyebrows were raised when Tomori wasn't sent back out on loan for the 2019/20 season, but his performances whilst on loan at Derby County last season, where he played under current Chelsea boss Frank Lampard, convinced the club that he could be a valuable asset for the first team.
And he has been. Most memorably when he picked the ball up 40 yards out against Wolves and unleashed an absolute rocket of a shot that flew past Rui Patricio.
Now the 22-year-old must prove he has what it takes to become a fixture in the Blues' defence for years to come.
Perhaps a few of the concerns that Chelsea fans had around Tomori was that he was being thrown in at the deep end, having only played 30 minutes of top flight football before this season.
But having been Derby's player of the year as they reached the Championship play-off final during 2018/19, Frank Lampard believed the centre-back was ready to make the step up to the Premier League.
He immediately made the Englishman a part of his plans, starting him in six of Chelsea's opening ten Premier League games of the 2019/20 season.
Tomori says he was glad to be given the chance to prove himself:
"It was just about me feeling like I belonged and that I could play at this level.
"I had spent two-and-a-half years in the Championship and with Derby last season I managed to win Player of the Year and get to Wembley for the play-off final so I knew I'd had a good season.
"I wanted to challenge myself at the next level, which was the Premier League. I wanted to do it for Chelsea, the club that I've been at since I was eight; a club that's won the Champions League, the Premier League, FA Cups, everything.
"They won the Europa League the previous season so being able to come into that team and show myself, show the manager and the fans and my team-mates, show everyone that I could play at that level, was really important.
"I managed to do that in those early games and showcase what I could do and I've managed to carry that through. Now, it's just about trying to maintain that level, not drop below it and keep on improving it."
Since his debut for Chelsea in 2016, Tomori had to wait 3 and a half years before his next appearance for the club.
Loan spells at Brighton and Hove Albion, Hull City and, most recently, Derby County followed as he waited patiently for his chance at Chelsea.
Now, Tomori even has an England senior cap to his name and Champions League minutes under his belt:
"Hearing the Champions League music for the first time is something special.
"I remember when we played away at Ajax, Tammy [Abraham], Mason [Mount] and I were looking at each other like "wow, we're playing in the Champions League. We've just won away in the Champions League!" Those kind of moments are when you realise you're on the big stage.
"It is definitely different to playing in the Premier League, especially because abroad in places like Spain and France they have different styles of play and a different tempo. Being able to adjust to that, impose yourself and manage the game is something that you have to learn as well."
After such a brilliant start to the season, Tomori's involvement has become slightly limited since the turn of the year.
In fact, since the turn of the year, he has only started one of Chelsea's last nine games.
The break in football due to the coronavirus outbreak may well have come at a good time for Tomori, allowing him to start afresh having been overtaken in the pecking order by the likes of Antonio Rudiger and Andreas Christensen.
With such competition for the centre-back position at Stamford Bridge, Tomori knows that he will have to be on top of his game if he is to become a permanent fixture in the team:
"Having competition helps the team to improve because everyone wants to play.
"You know if you want to get in the team then you have to be better than the person who's got the shirt at that time so you have to take it from them.
"Individually, it spurs you on but then it also makes the team better because everyone is going to be firing on all cylinders trying to get into the team. When you do get your spot, you have to play well to keep your place so I think the fact that there is that friendly competition means everybody knows you have to be on your game.
"If you train well, you can get in the team and if you play well then you'll stay in the team. Having that breeds this friendly, competitive nature and spirit that we have and it can only be a positive thing."