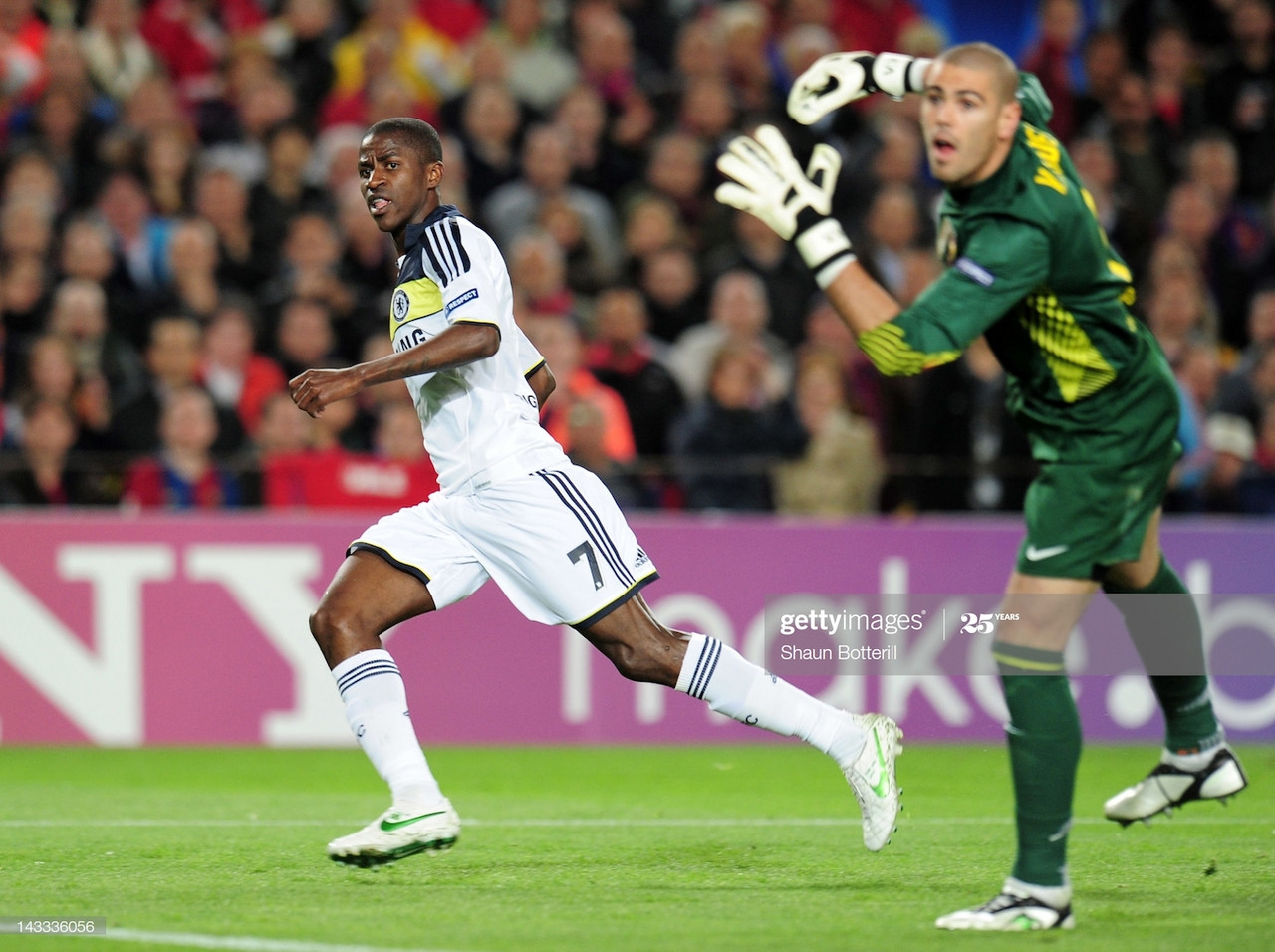 Ramires has claimed that the return of football must wait until it is safe for fans to attend amidst continued coronavirus fears and Bundesliga resumption, in an interview with the Mirror.
The former Blue and Chelsea hero also claimed that professional footballers must set a good example to the fans by putting their career's on hold for the safety of others.
Ramires continued by averring that the fans are a 'fundamental part of the game' and must be protected.
Of whom, will remember him most for his outrageous chip at Camp Nou in the UEFA Champions League semi-final, which he described as an 'honour'.
'I dislike the idea of playing behind closed doors'
On 16th May the Bundesliga returned to the screens of televisions around the world as fans tuned in to watch the Revier Derby, Borussia Dortmund vs Schalke.
The game was played at the Signal Iduna Park behind closed doors which included ironic man-marking at corners, social distanced goal celebrations and an eerie atmosphere.
In light of the first weekend of games behind closed doors, Ramires opened his thoughts into behind closed door games.
"I dislike the idea to play behind closed doors," began the 2012 Champions League winner.
"I think football fans are fundamentally part of the game, but I know that it can be a way to bring back football. It's a difficult situation for the clubs and managers to deal with.
"I hope we can come back to the pitch as soon as possible, but only when it's safe to do so.
"We are footballers and we want to play and for me I have set a good example and that is to follow government instructions and make sure that I consider the safety of every human being and not just what suits me or my career."
'I am honoured to be a part of Chelsea history'
The 33-year-old continued by revealing his love and appreciation for Blues fans before reminiscing about THAT goal in Barcelona, Frank Lampard, and how he adapted to life in England.
"You just have to look at my goal against Barcelona to tell his awareness I remember that I just ran in the goal direction to wait the pass. The ball came and the rest is history.
"I knew Frank very well. His understanding of positional play is one of the best I have come across and he was always paying attention to movement so it's easy if you've got eyes for such things.
"Sometimes, I have an impression that this goal is more remembered for Chelsea fans than the tittle (laughs). I can't find words to describe that moment. I felt truly blessed.
"I miss London. I learnt so much living there and got along well with everyone. I miss Chelsea but the club and the fans will always be in my heart," he added.
"I think that I got the respect of all because I always tried to give my best on the pitch. The English fans are thankful for that, and I admire it. It's an honour for me to be part of Chelsea history."
"When I arrived at the club, I was mentally ready for the league, I had stayed in Portugal and I think that prepared me for any surprises a young footballer might have when he moved to a new country.
"Normally, when you move to Europe as a young player, there are a lot of things you're confronted with but because I had already settled in in Portugal I tapped into that experience and applied it when I arrived in England"