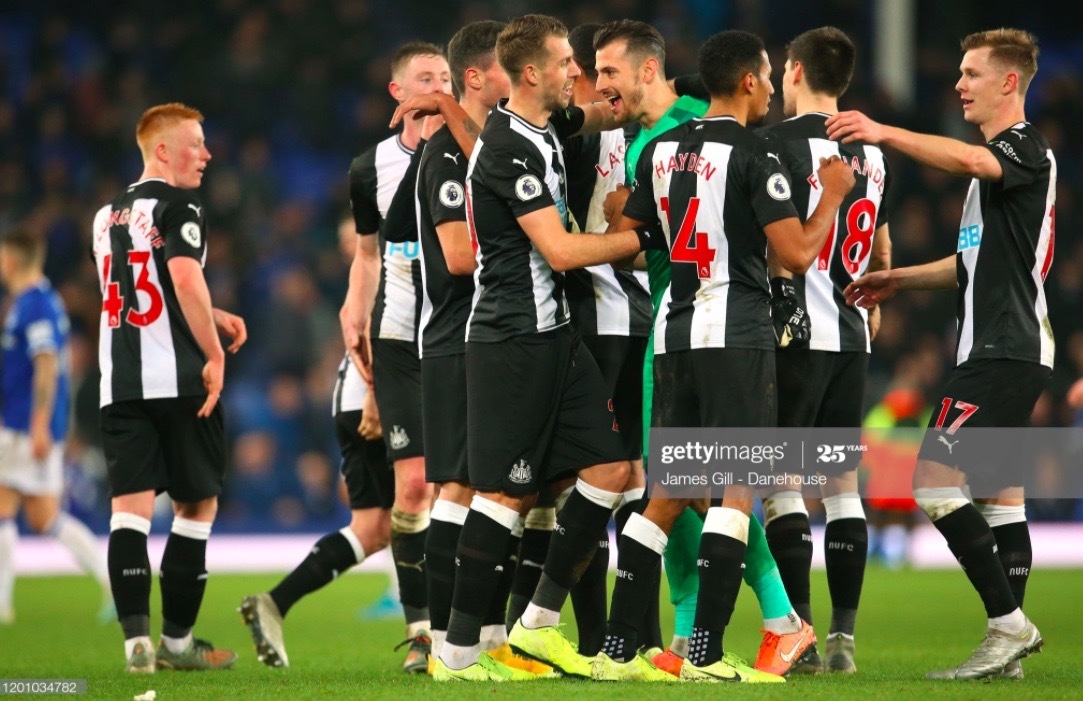 Newcastle United have built up a squad that will always give 100% and put effort and desire before talent to get them to safety.
With a number of players capable of wearing the captains' armband and demand more off their teammates, will this make a difference when all teams are on a level playing field?
Desire to win more important than talent
With no fans to push teams on players will have to rely on each other for that extra push when their legs begin to tire.
However, will this allow the less expensive teams to compete even with the likes of Manchester City, Liverpool and Chelsea?
Newcastle have players such as Jamaal Lascelles, Matt Ritchie, Isaac Hayden and Martin Dubravka who, if you go to a game at St James' park can hear them shouting and demanding constantly from their teammates.
This is what will push players on that bit extra when they are under the cosh or need a push to run that extra yard which could be the difference between one and three points.
If players can work together and perform as a unit instead of relying on individual brilliance they are likely to reap the rewards behind closed doors.
With the Magpies, they pride themselves on being defensively solid and a great team spirit which has carried them through games against Everton, Manchester United and Southampton.
This could end up being a decisive factor because if Lascelles could galvanise a tiring defence to hold strong for another few minutes could see the Magpies secure their safety for next season.
Maybe if Ritchie could shout at his teammates to push harder and higher up it could give them an extra boost of energy as they won't want to let a teammate down who would die for the badge.
Pride over anything
Players will know they are being watched by millions of people, even if nobody is in the stadium and will not want to embarrass themselves.
As people are able to exercise as frequently as possible now, Newcastle players will not be able to walk down the road without being spotted. Will they want to receive abuse for not putting in the effort required to wear the Newcastle shirt with pride?
There's a famous saying amongst Newcastle fans, 'We don't demand a team that wins, we just demand a team that tries' and that is what the Geordies have had for the last few years.
This has enabled the players to make mistakes and not receiving thousands of pf screaming voices slagging them off, instead, they encourage them to track back and try again.
If the players can keep that message in their minds as they walk out to an empty stadium it should give them an edge over any opponents who may take the Magpies for granted.
Newcastle are not the most technically gifted side in the league, far from it, but they are one of the grittiest teams and will fight tooth and nail for each other and never know when to give up, just like the 2-2 draw against Everton.
A team that fights and tries for the club could find an extra edge over one built on talent and players being urged on by fans and their emotions.