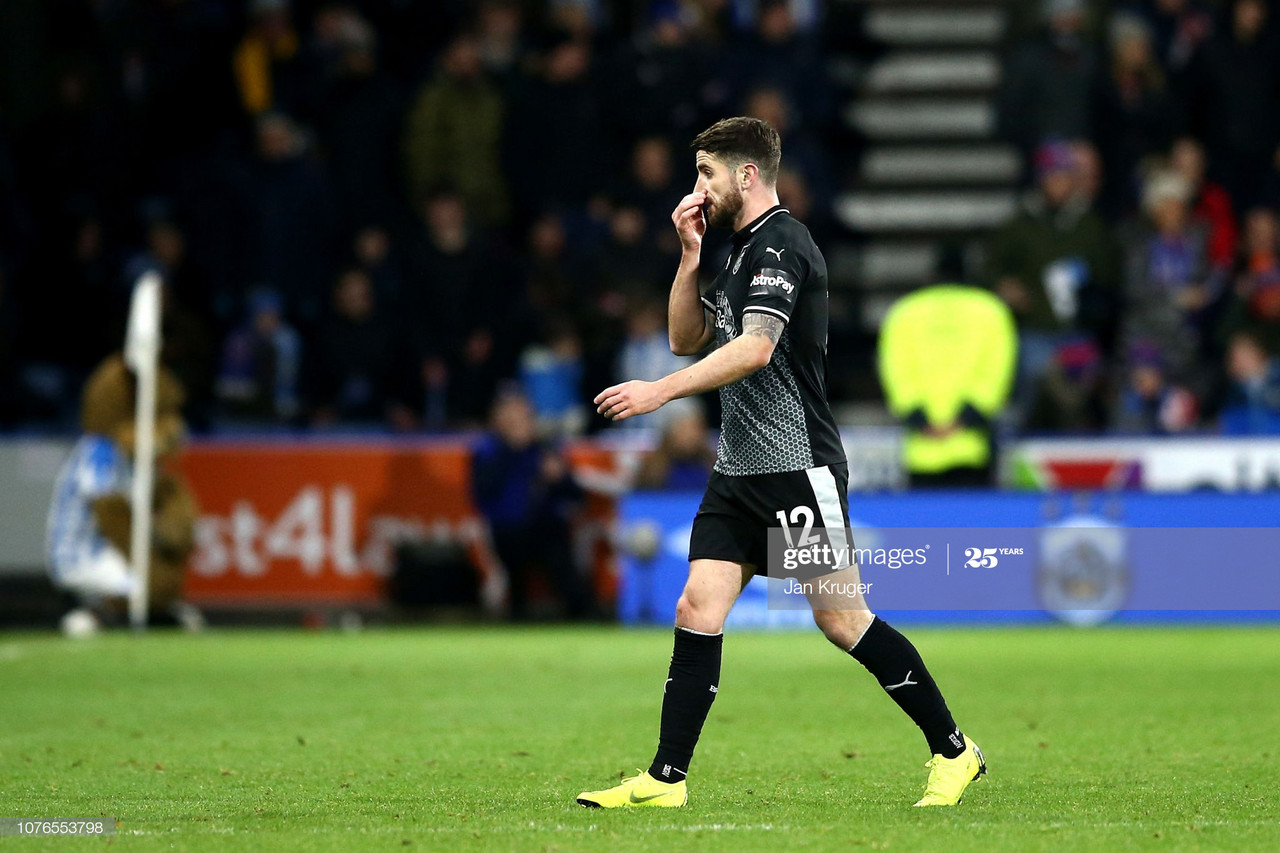 Robbie Brady has had his contract extended by Burnley and the reaction has been mixed.
While many are happy with the decision, others are frustrated that 28-year-old has spent too long on the sidelines to warrant a further deal.
The football world is in a strange place. Clubs could be set to lose out on a lot of money if the Premier League cannot manage to finish this current campaign. Even if they do, the world is entering a huge recession and money is going to be more sparse than it was a few months ago.
Careful spending
Burnley were always particularly prudent with the annual television money that they received. That caution will only be heightened if that yearly revenue drastically falls.
Keeping Brady is a safe move. If anybody puts a strong offer on the table for Dwight McNeil then the club may look to put their trust in the Irishman. If McNeil stays, he provides a solid covering option on that left-hand side. The only concerning feature is his injury difficulties.
It is very possible that Burnley would have allowed Brady to leave if the situation was different. He has provided the Clarets with some moments of brilliance but those moments have been few and far between. A number of injuries have prevented Brady from truly flourishing under Sean Dyche.
However, there is little point in trying to make life harder in these unprecedented times. Brady's contract had a simple 12-month extension option that could be activated; a tick of the box. Activating that extension creates a safety net that covers many options.
It could be a sign of the club beginning to hold onto what they have. The club may be eager to tie down Phil Bardsley and Jeff Hendrick while Aaron Lennon could still make the cut.
Inevitable departures
Not everybody will be making the grade. Ben Gibson continues to train with Middlesbrough and the Teesside club may look to re-sign their former captain on a cut-price deal. Gibson clearly wasn't enjoying his time at Turf Moor and it is now abundantly clear that he is seeking a move away.
Joe Hart, a player desperate for regular football, looks set to leave at the end of his contract. Hart, through little fault of his own, never really endeared himself to the Burnley supporters so there would be no love lost in him leaving. There may be a route back into the team if Nick Pope was sold, however, the club will fight hard to keep their number-one stopper.
All in all, Burnley will be wanting to enter football's next chapter with a steady ship. More of the same. Any little holes in the squad can be carefully filled with other players who are out of work. Now is not the time for wholesale change.