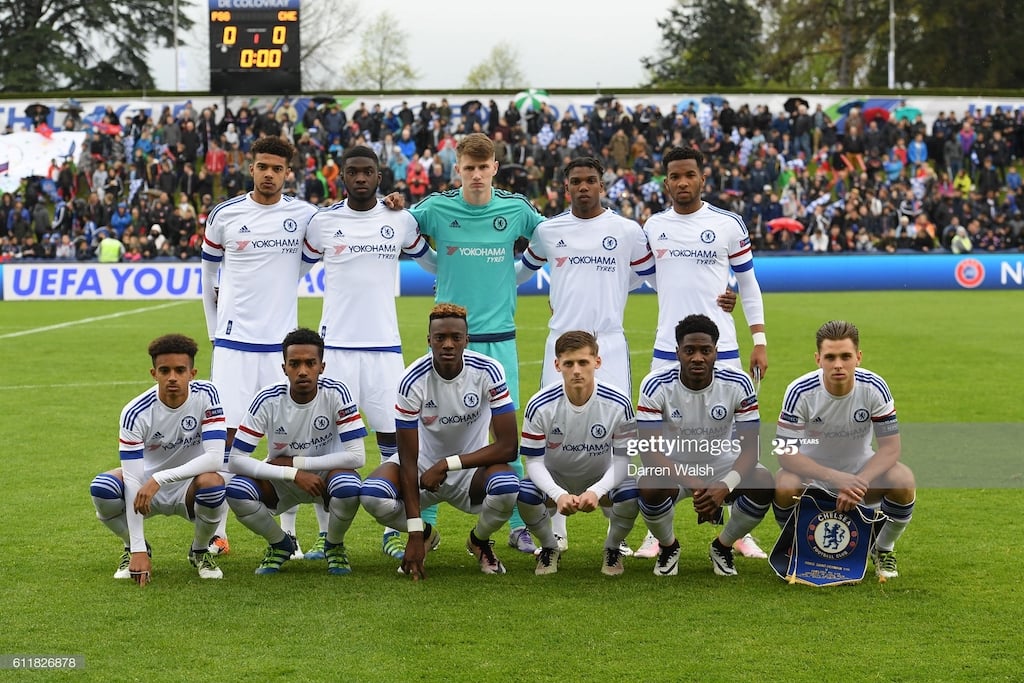 The Chelsea U19 team between 2015 and 2016 was something to behold.
The likes of Andreas Christensen, Tammy Abraham and Ruben Loftus-Cheek were all part of the side that won back-to-back UEFA Youth League's and three consecutive FA Youth Cup's.
The club's success in the youth competitions has been clear for all to see in recent years as Chelsea have taken home seven of the last ten FA Youth Cups since 2009.
Ola Aina, who now plays his football for Torino, is one of seven players from the 2015-16 side that has gone on to become a senior international.
Speaking on an Instagram Live video, Aina recalls his experiences of being a youth player at Chelsea.
The players "would die" for the coach
An instrumental part of the sides' success was coach Adrian "Adi" Viveash.
The Englishman, who is now the assisstant manager at Coventry City, was well known for his straight talking, old school man management, something Aina believes the youngsters needed at that time:
"We had one manager, he is now assistant coach at Coventry, Adi Viveash. He doesn't play about, serious coach, old school guy, everyone would die for him.

"These players had something serious about them, they are either (now) playing in top leagues or they are in and around the first teams, or in the Championship."
The teams success was based around high-scoring, free-flowing football.
One question that is always asked, however, is how good are youth teams in comparison to senior teams?
Is the standard a lot lower or would some youth teams be able to cut it at the highest level?
Aina has high praise for his former teammates, believing they would have been a successful team even if they were playing in the senior leagues:
"Every man in that team, we could do something. 100 percent we are in the Championship playoffs with that team.
"Tammy, Charlie Colkett, Kasey Palmer, Izzy Brown, Loftus-Cheek, Christensen, Tomori, there were big names in that team. We reached the final of the FA Youth Cup three times straight.

"We won back-to-back UEFA Youth League titles, the team was on another level, the team was crazy."