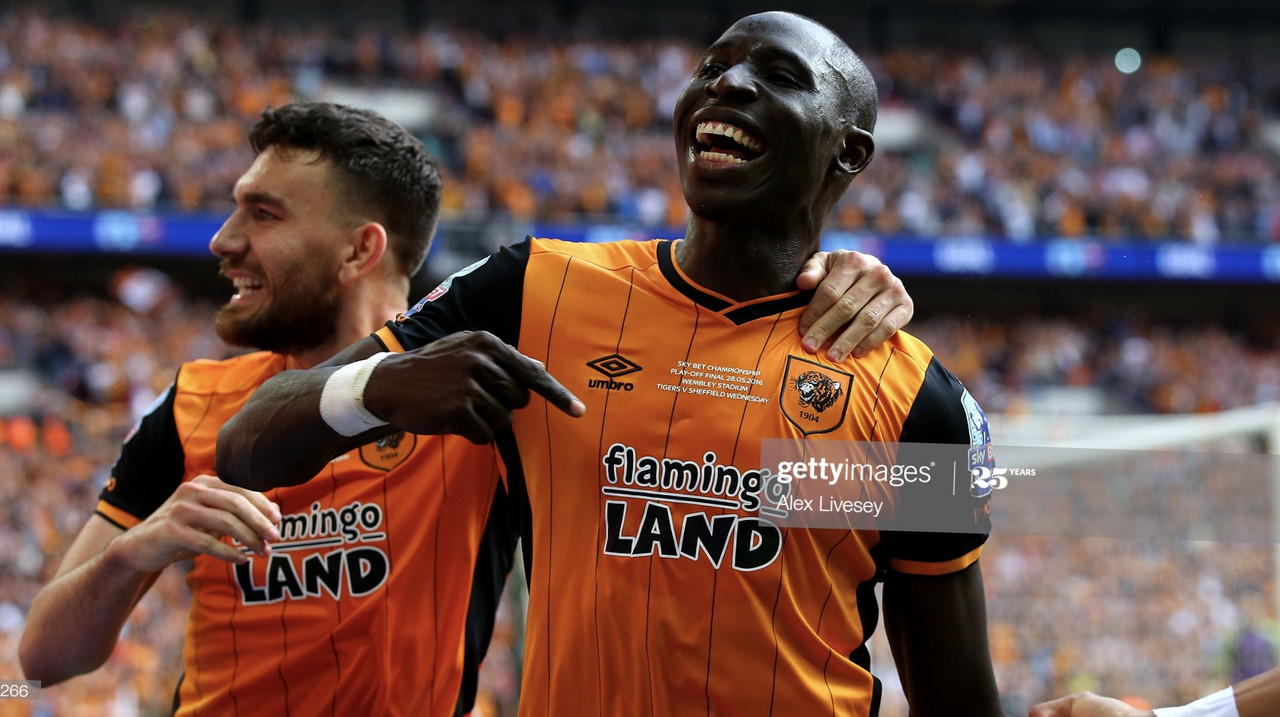 After a tense 72 minutes in which both Hull City and Sheffield Wednesday fans experienced a game to forget - ironic for the occasion - a moment of real quality from midfielder Mo Diame sealed the win for the East Yorkshire club back in 2016.
Much was said in the build up to the game regarding the amount of fans at Wembley for the 2016 Playoff final - Wednesday had sold out their allocation quickly, with Hull City even sending back some of theirs due to lack of demand.
Many speculated the amount of visits Hull had made to the new Wembley was a factor in this - indeed, they had won promotion through the Playoffs in 2008, and then twice played at the national stadium in the FA cup run during the 2013/14 season. They beat Sheffield United 5-3 in the Semi Final before losing to Arsenal in Extra Time in the final itself.
Whatever the reason for the lower number of fans in the black and amber end, the atmosphere didn't seem to suffer during the game, as both sets of fans urged their team on to potentially reach the promised land of the Premier League: Wednesday for the first time in sixteen years, The Tigers for an immediate return following relegation from the top flight in the 2014/15 campaign.
The game, in truth, didn't live up to expectations for either set of supporters. Wednesday carved out a few chances in the first half, but never really played the exciting, attacking football that they were known for under manager at the time Carlos Carvalhal.
Hull struck the post in the first half - Diame with the effort - but it seemed it was going to take a huge moment of quality to beat in-form Wednesday goalkeeper Kieren Westwood, and so it proved. Diame recieved a ball from midfield with just less than twenty minutes to play, and he curled a beauty of a shot - which Westwood got a hand to - into the top corner, sending the Tigers fans into delirium.
As the final whistle blew - and Hull were into the Premier League for a fifth season in less than a decade - the two sets of fans of course experienced polar opposite ends of emotions. However; fast forward four years to present day, and both teams sit in the bottom half of the current Championship table. It is remarkable how quickly football and the fortunes of teams can change.
Perhaps every fan should remember that thought next time they experience any sort of experience of playing in a final - will it ever get any better? For both these teams, playing in any sort of final in the foreseeable future is far from a guarantee.