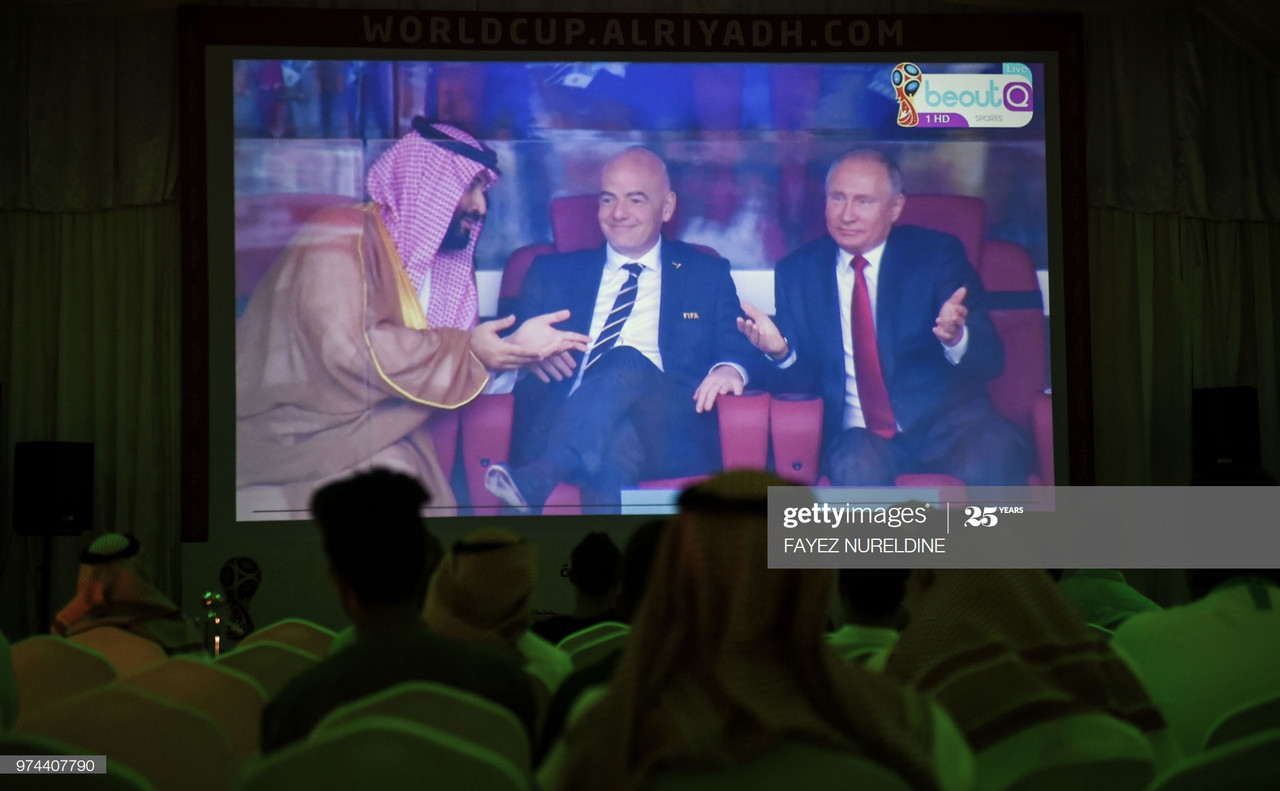 Newcastle United fans have been praying for the day Mike Ashley no longer owns their club, however, they did not expect the process to drag on for seven weeks and receive International criticism.
The PIF Investment group alongside Amanda Staveley and the Reuben brothers are hopeful of complete in a takeover which would bring the curtain down on Ashley's 13-year tenure at the club.
However, since it was rumoured to be 'on' Newcastle fans have been greeted with cynisism, abuse, anger and calls to block the takeover.
Many fans have responded in one of three ways; 'What are we supposed to do about it?', 'Where was all this focus on Newcastle during Ashley and his abuse against human rights at Sports Direct?, and the worst response 'We don't care we will be rich'.
The latter is something that all Newcastle fans should distance themselves from. Instead of being ignorant and disregarding all the wrongdoings the Saudi government have done they must acknowledge what has gone on and show sympathy for those affected.
However, nobody can seriously expect fans to block this takeover. Fans have tried for years to force Ashley into selling the club to no effect, if anything it has made the owner seem more smug.
Instead of National titles and journalists bashing the club and their fans who have been through a lot why not try and work with them, like Simon Bird has this morning and talk about what and how Newcastle fans can help change the Saudis and people's perception of them.
Yes, they have horrendous human rights records, everyone can akcnowledge that, but why should Newcastle fans reject potential new owners immediately and not give them a chance.
If PIF are going to follow the same model as Manchester City, not many Geordies will be complaining, not with the football on the pitch but improving the local area.
Newcastle has the highest usage of food banks in the country which highlights how tough it is up North, but people still find a way to follow the Magpies week-in-week-out.
If new owners can come in and develop the area while improving results on the pitch there is no reason for Newcastle fans to reject them.
Although, fans must not just accept them. They must question their morals and what they have done in Saudi Arabia and raise those concerns with that and be vocal about human rights.
If the NUST can work alongside some human rights charities or activists it may be a huge step in showing Newcastle fans a in a positive light despite not rejecting their owners, which was never asked of City or Sheffield United fans.
If the takeover goes through, then negative media attention must focus on the Premier League and their fit and proper tests.
In an ideal world a state would not be able to own a football club like PIF intend to and nobody that orders the killing of a journalists for doing his job would be part of owning a club.
However, football does not live in an ideal world and the Premier League is a washed with corruption allegations and the idea of protecting the rich so they keep getting rich.
Newcastle could be be the catalysts for change in the corrupt and crippled world of football. However, they need people not from the area to do their research into why this takeover is about more than just changing fortunes on the pitch.
It is about having hope again and being able to get behind the entire club and being productive of what it is and what it means to Newcastle.
Fans who have season tickets since they were 10/11 years old gave up their tickets this season in a protest against Ashley as they felt the club didn't represent what they once knew the club to be.
Fans being happy with the takeover is not about embracing Saudi Arabian involvement with open arms. It's about welcoming change and being proud of their team, city, club and everyone involved with the club.