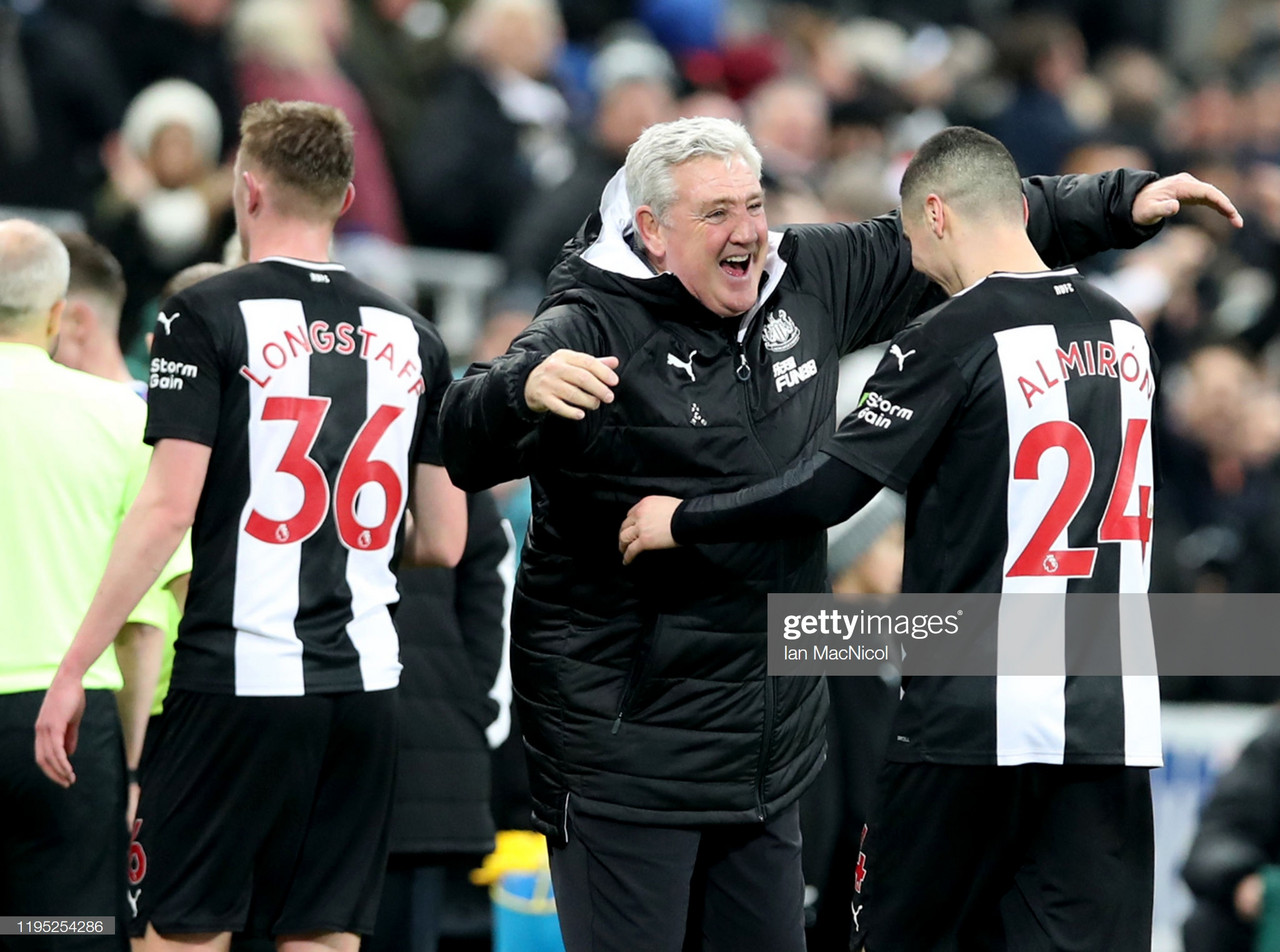 The past seven days have seen a quick turnaround at Premier League headquarters, and now with a restart officially scheduled on the calendar for late June, the countdown is on.
Preceding the return on June 17 comes the frantic planning and worrying worn by managers as they dwell over their best elevens, tinkering with the more minor details regarding formations and tactics.
But undoubtedly, a significant element of what shapes such team selection and thoughtful pre-game design depends on the surroundings.
Naturally different sides thrive upon certain settings and the fact that some clubs heavily rely on home form has stirred up the complications surrounding the restart, but they will have to suck it up. The authorities are yet to confirm which games will be at neutral venues if any.
On the whole, Steve Bruce's Newcastle have proven a difficult side to beat at St James' Park, collecting points of sides in the tops six. The stadium has seen nosier days, but by and large the crowd has gotten behind their players this season.
It's arguable that a vocal home crowd spurs on certain individuals more than it does with others - it is a core principle of sports psychology - that even at the highest level players respond differently to their environment.
Chance to see a different side to players
In Bruce's camp, flare men such as Miguel Almiron and Allan Saint-Maximin have grown in confidence as the season got older, and they are big-game-players for the club.
But big games are essentially only as big as the crowd they are playing in front of, and Bruce's quest to get their form to back to the level it was at pre-Covid-19 will be intriguing, and an important one at that.
United have drawn a lot of success this season upon their counter attacking style and in certain away games at intimidating venues, Almiron and 'ASM' have both played integral parts in getting their side higher up the field.
With that in mind, two professionals at the top of their game could seemingly find that optimal zone of performance without any external factors affecting them.
Yet in those attacking situations at St James' Park, crowd noise has no doubt pushed United to those match winning moments against Crystal Palace and Manchester United, both coming late on in front of a roaring Gallowgate End.
No fans to impact performances
The top and bottom of it is only time will tell how the desolate stadiums will impact upon how United's players fare, but maybe some will see it as a release of pressure.
Of course for fans, football being back will mean a great deal given the current climate but the void left by the axing of the whole matchday experience will struggle to be replaced.
We've been fortunate enough to taste a sample of what the Premier League will look like by viewing the Bundesliga on television recently, so hopefully the culture shock element shouldn't last too long.
Just how the final nine matches play out for the Magpies, as well as the teams battling below them for their top flight status will be a fascinating watch given we have never seen circumstances like these before. The world will be watching.