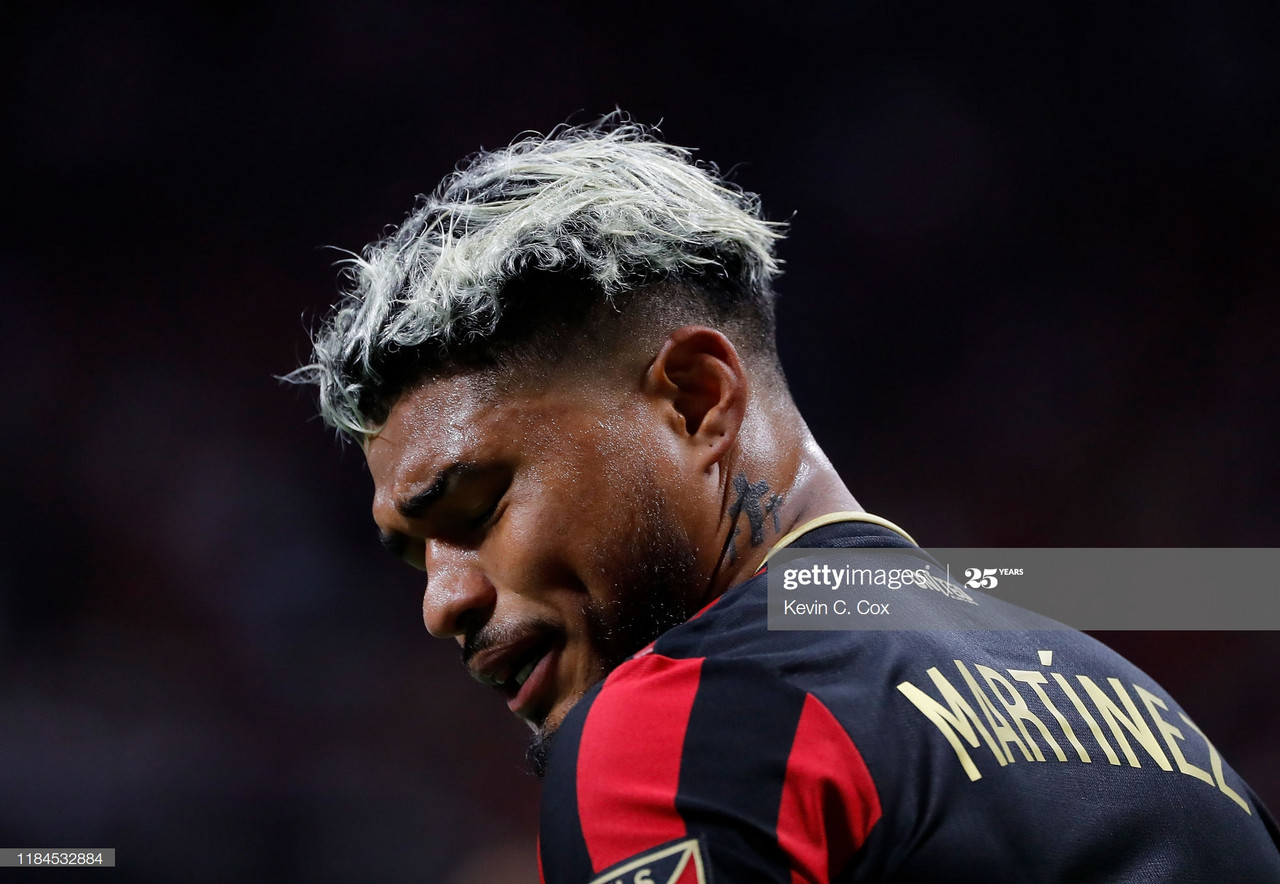 This article will look at some of the highly rated players in America's top league right now, and discusses whether or not they could make the transition to the English game.
Josef Martinez
Fast, pacy and clinical, it is extremely surprising that no-one in the English leagues has taken a gamble on the Venezuelan as of yet. Currently recovering from a torn ACL picked up on the first game of the season, Martinez has been in blistering form since signing for Atlanta United in 2018. He has 77 goals in 84 games, with 11 assists. If that in not impressive enough, he scored in 15 consecutive games and scored six hat-tricks in his first 44 games for the club. Astonishing statistics, and some cracking goals too over the seasons. Surely it is only a matter of time before a club in Europe takes a gamble on the South American talisman.
Alejandro Pozuelo
Before joining Toronto FC in 2019, the native Spaniard actually had a spell at Swansea City before leaving for Rayo Vallecano in Spain and then moving to Genk in Belgium. Very much a flair player, some of the play he has shown for the Canadian side he is now a designated player for is astonishing. His debut saw two wonderful goals, and his record of 13 goals and 12 assists in 32 games is very much the record that many number tens would like on their statistics. Definitely a player who had not yet reached his potential in South Wales, but now - as numerous highlight reels show - aged 28, a player who could shine on English soil.
Raul Ruidiaz
Signed by Seattle Sounders - the current champions of MLS - in 2018, the Peruvian has a superb record, scoring 22 goals in 38 games so far, as well as adding four assists. Diminutive, just like the aforementioned Martinez, he is pacey, deadly in the box and a real eye for skill. One particular goal scored against Atlanta has comparisons to Lionel Messi in the way he twists and turns before expertly finishing. Aged 29, Ruidiaz is in his prime - and he would certainly be a player Seattle would miss if he were to make the switch to the UK.
Diego Valeri
Now 34 and very much a seasoned MLS pro, Valeri has been at Portland Timbers since 2013. The creative midfielder has scored 78 goals and 81 assists in 213 games, which is why the Timbers have had him as a designated player for so long. He has scored some impressive and important goals along the way for the Pacific North West side. Perhaps the most unlikely of the names mentioned in this list, but he would no doubt offer a team in the Championship a huge amount of creativity going forward and could be his last move before retiring.
Nicolás Lodeiro
Now aged 31, so still a few years left in his career, the ex-Ajax attacking midfielder is a fans' favourite over in Washington State, with him managing to fill the void left by Obafemi Martins after he departed Seattle Sounders in 2016. He has notched up 26 goals in 101 games for the Rave Greens, but his assist stats are the most impressive - 48 in total, which works out to nearly 1 every 2 games. His quick turn of pace and precision passing would make him a popular player if he was to make the move.
So there you have it - five players in MLS who clubs should be looking at. Are there more you feel have been overlooked?