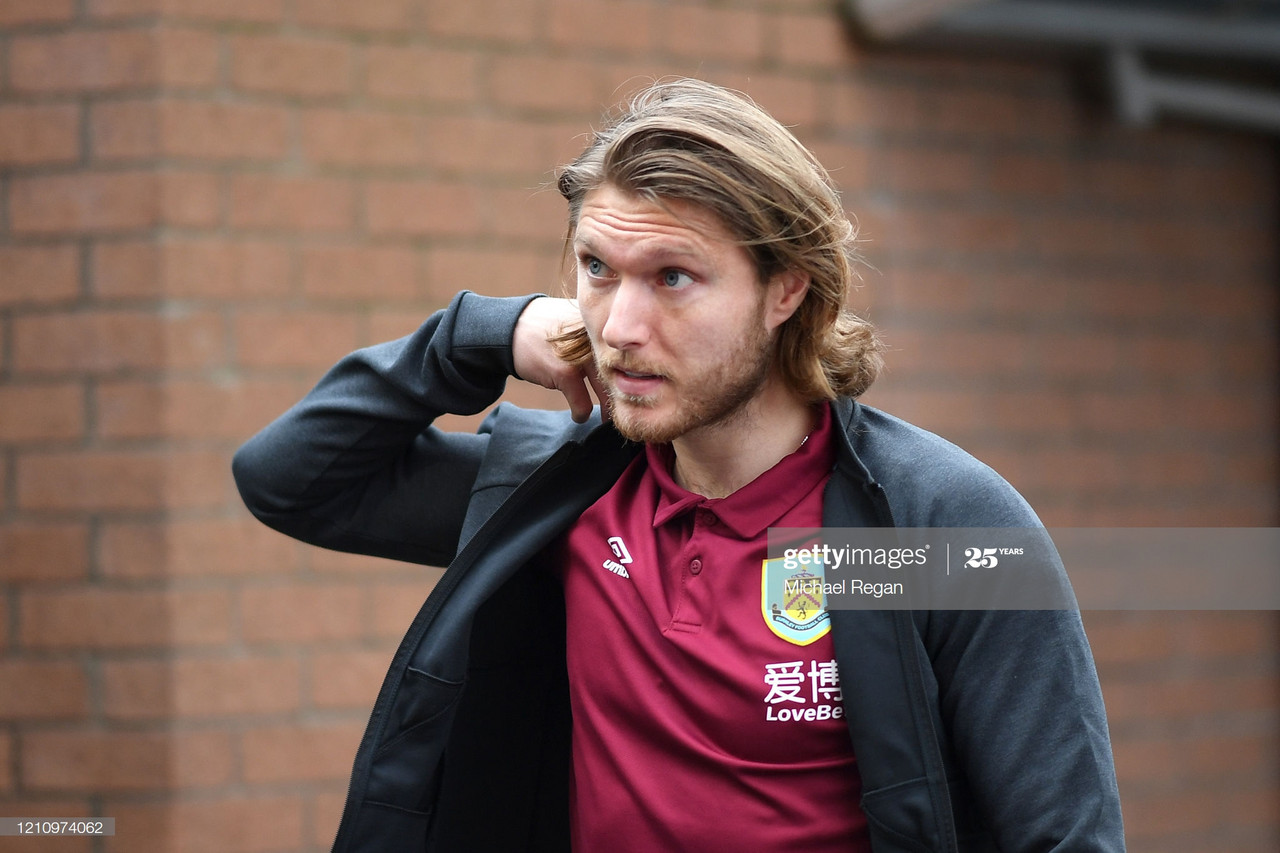 One of the most bizarre transfer rumours you will see this summer is Jeff Hendrick being linked with European giants AC Milan on a free transfer.
The Rosseneri originally registered interest before football was postponed due to COVID-19. Now, with clubs most likely restricted financially due to the global pandemic, a free transfer for Hendrick could be a positive move.
Hendrick this season.
Hendrick is out if contract with the Clarets this summer and I'm sure he wouldn't mind a move from East Lancashire to the magical city of Milan. However, is this rumour anything more then extravagant paper talk?
Perhaps not, either way let's have a look at what AC Milan would gain from signing the Irish international. Well, first of all he has 54 international caps and has made 122 Premier League appearances for Burnley meaning he certainly doesn't lack any experience at the top level.
Predominantly a centre-midfielder this season, Hendrick can also play out on the right adding versatility to his game. The 28-year-old has made 27 appearances in all competitions this season scoring three and assisting two, meaning he participated in 11% of the clubs goals. He is also a regular to the squad with 76% of his appearances being as part of the starting 11.
Why Hendrick?
So why are Milan eyeing up Hendrick and not a bigger name? The former Scudetto winners finished fifth last season but were denied from entering European competitions due to financial fair play (FFP) regulations. This season they are sat seventh, three points off Napoli who occupy the last guaranteed European spot. It is likely Napoli will claim that spot come the end of the season due to their impressive run of form that they will hope to continue when the league starts on the 4th June.
The second reason is the forever present financial fair play. The rules state clubs are not allowed to make losses of more than £27m over three seasons. It was reported Milan breached this by spending £200m between 2015 and 2017. Therefore to stay in UEFA'S good books from now on the club will need a few year of savvy business rather than splashing the cash and getting Hendrick on a free certainly wouldn't be the worst business this summer.
Final Verdict
So, will it happen? With reports also stating that Hendrick has spoken to Burnley about a new contract, it's unlikely,but Milan would have worse players to go to due to their FFP problems and uncertainty over whether they will qualify for Europe. If Hendrick goes Burnley will loose a key squad player and Milan will gain a versatile workhouse who they hope will help bring Milan back to Italian glory.