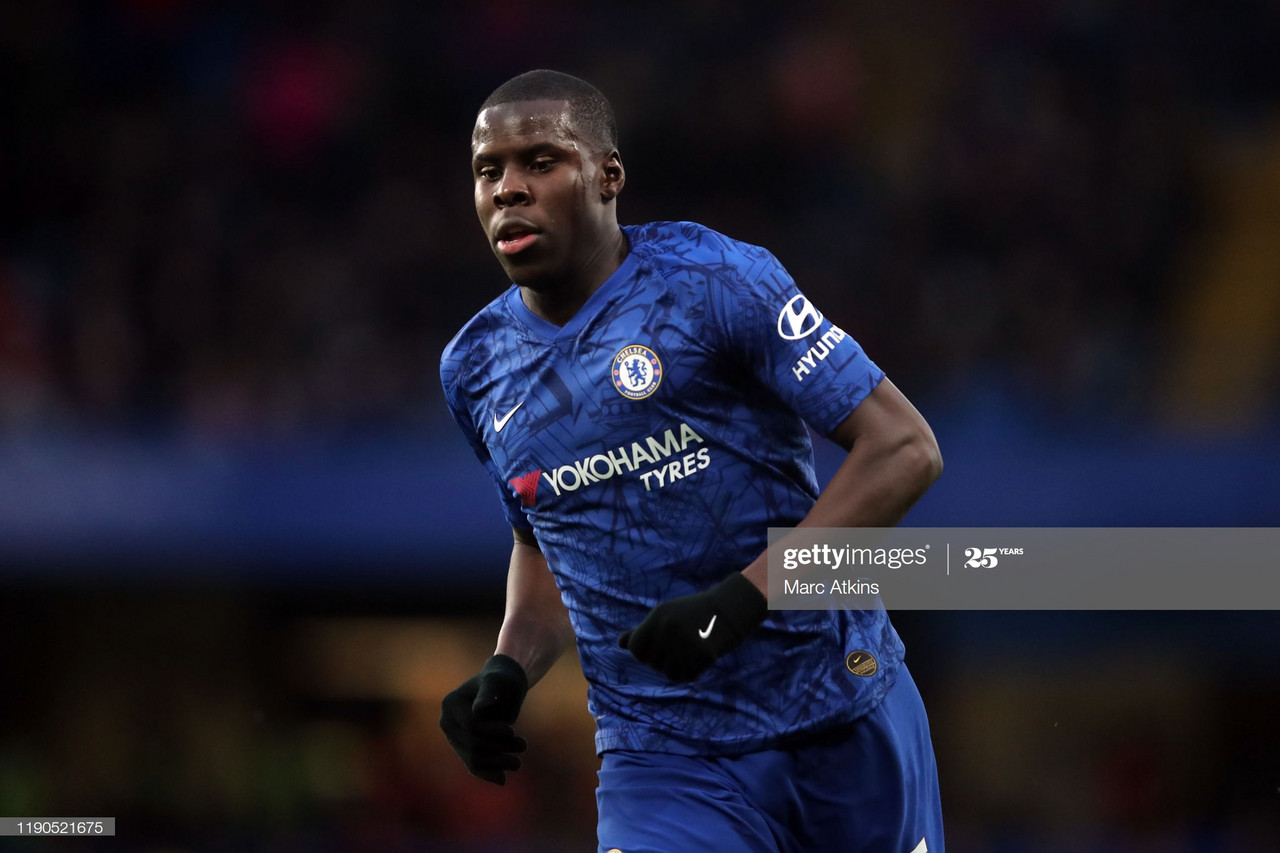 25-year-old centre back Kurt Zouma has nailed down a regular place in Chelsea's starting XI under Frank Lampard this campaign, but the road leading to this point hasn't always been flat.
The defender has had to overcome a horrendous knee injury and develop himself with two Premier League loan spells since he made his blues' debut in 2014.
Four years may have passed since his traumatic injury, in a 1-1 draw with Louis Van Gaal's Manchester United, but the memory remains fresh in the Zouma's mind.
"I just started screaming"
"We were at home to Manchester United, in February 2016," he said via Chelsea's 5th Stand app.
"I jumped to try and win the ball and when I landed my knee went into hyperextension- it bent the wrong way.
"When I first fell down, I couldn't understand what had happened, but as soon as I asked myself that question the pain came.
"A big pain.
"Massive pain.
"I just started screaming.
"I had to see the images again later to understand what it was.
"Until that point, I had only gone through good things in my life and it was all happening so quickly."
"It was easy to come into a team that good"
Zouma was 19 when he traded St Etienne for Chelsea, but he had many experienced heads to guide him as he helped Jose Mourinho's Blues secure a League and cup double.
"I think back to the time when I started to establish myself in the team here, and I had really good examples alongside me," he continued.
"John Terry, Gary Cahill, Branislav Ivanovic, then in front of me were Cesc Fabregas, Ramires and Nemanja Matic in midfield.
"It was easy to come into a team that good. They made everything easy for me.
"I just came into the team and played with no fear. We felt like we could win every game. It was unbelievable.
"That was my first season in England and we won two trophies- these kinds of memories you just can't forget."