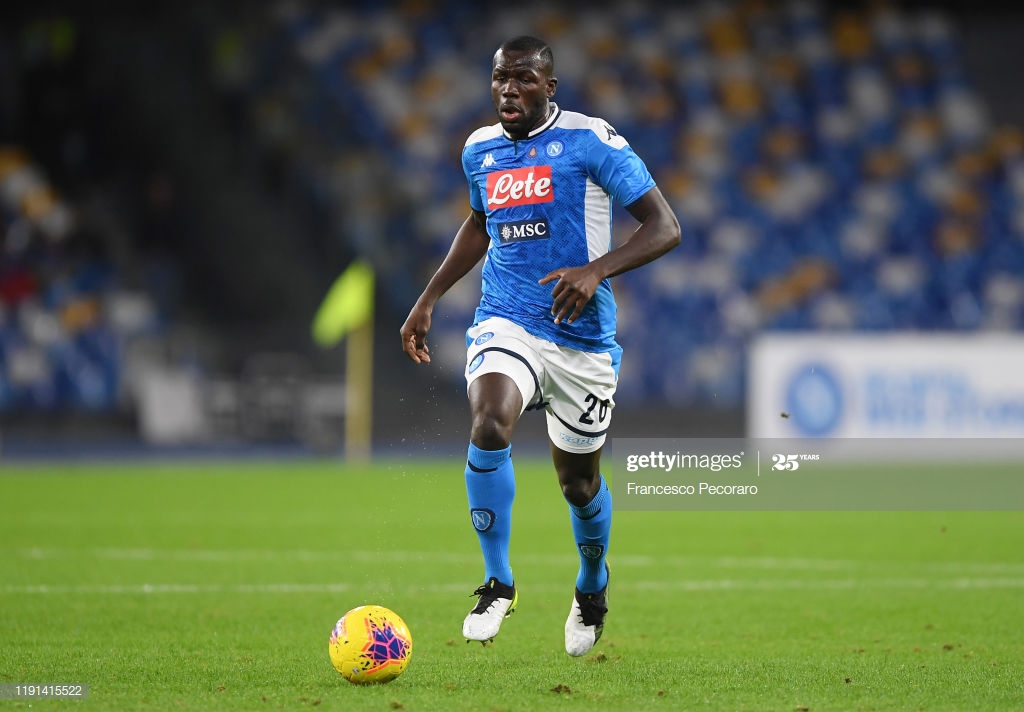 According to Il Mattino, Tottenham Hotspur are named as one of the clubs showing a serious interest in signing Napoli defender Kalidou Koulibaly this summer.
Spurs head coach Josè Mourinho is a personal admirer of the defender and is pushing with a great insistence for the player.
How good is Koulibaly?
The Senegalese international is a world-class defender. Napoli got their man in the summer for €6.5 million in 2014 from Genk, an acquisition which is highly recognised as one of the best bargains in recent history.
After that, he improved his skills and with that his status in world football. Now, he is regarded as one of the best centre-backs in the world.
The physical aspect of his game is one of his best assets. Koulibaly uses his upper body strength, rather than going for a ground tackle, to make a shoulder tackle on his opponents and tries to disturb their balance.
His defensive skills were on show to the world in Napoli's Champions League groups stage win against Liverpool earlier in the season. He was commanding at the back and also showed great potential as a ball-playing centre back.
He has been linked with a move away from Naples for some time now, with English giants such as Liverpool and Manchester United reportedly interested in acquiring the 28-year-old.
Does the signing make sense?
The Lilywhites' defensive situation has been under question for some time now. Once upon a time, it was widely acknowledged that Spurs had the best defence in the League. This was, of course, the 16/17 season which saw Spurs avoid defeat at home in their last ever season at White Hart Lane but ultimately lost out to Chelsea for the Premier League title.
The famous four that were from left to right – Danny Rose, Jan Vertonghen, Toby Alderweireld and KyleWalker. They kept 17 clean sheets and only conceded an outstanding 26 goals.
This solid base slowly started to fall apart, and the first turning point was the departure of Walker to Manchester City for £50 million. At the time, this was the most expensive fee ever for a defender.
Danny Rose ability has been on a slow decline which has led to now where he has been loaned out to Newcastle United.
While still seen as great servants, it is perceived that Spurs also need to replace Alderweireld and Vertonghen to move to the next level.
This statement has become even more prominent since the arrival of Mourinho, who's known for having a solid backline and it is key to how his teams succeed.
Koulibaly would be a massive statement and a clear step in the right direction for defensive success under Mourinho.
Tight Budget
Mourinho has recently confirmed that Tottenham's transfer budget will be slashed, and the club will not be spending 'rivers of money' in the summer window due to the Covid-19 outbreak.
This makes striking a deal for Koulibaly extremely doubtful, with Corriere del Mezzogiorno reporting that Napoli are believed to be insistent that they get close to €100m for their prized asset.
Spurs will have to dip into the loan market or free transfers to try and bolster their squad this summer.