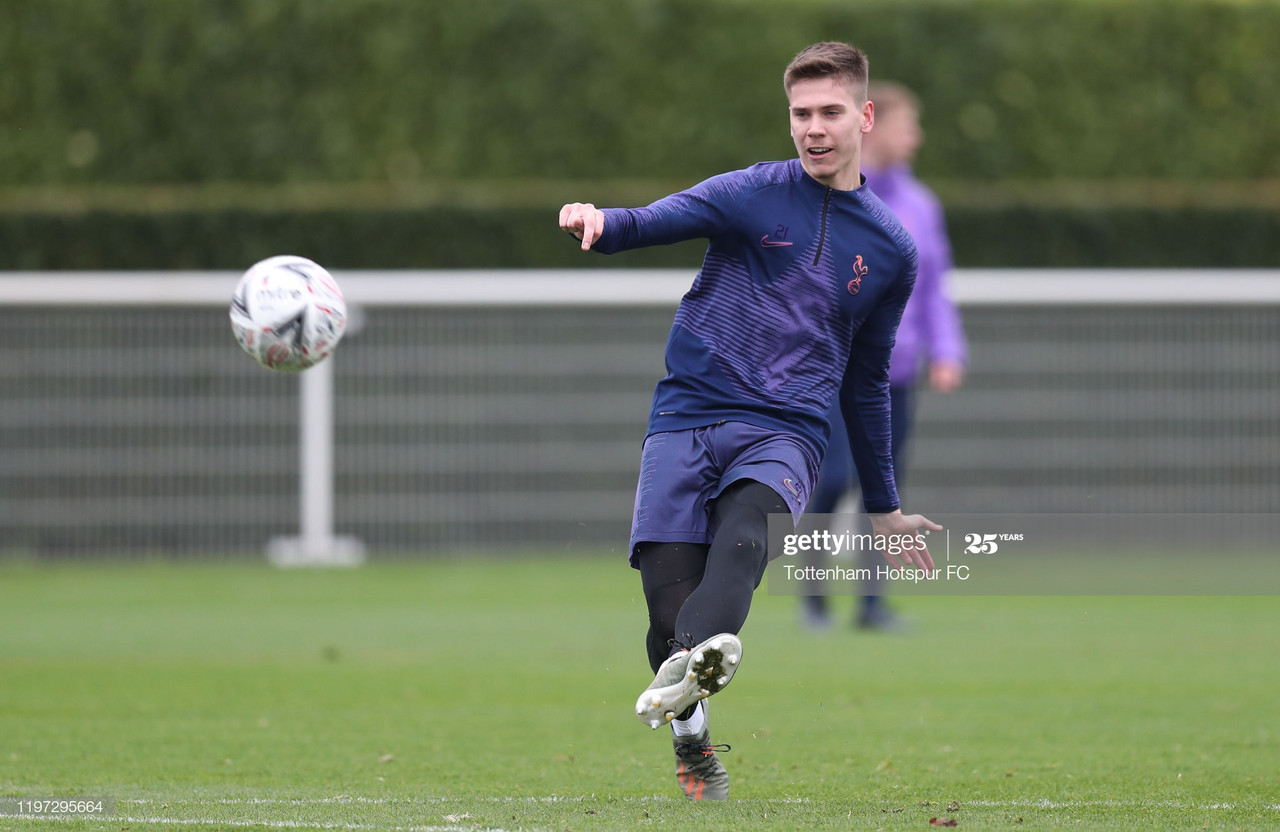 According to El Dia, Juan Foyth's entourage have been analysing offers for him regarding a move away from Tottenham - they also report that the Argentine's departure is 'practically done'.
The report suggests that Marcelo Bielsa's side Leeds United are one club that are interested, as well as European giants Barcelona.
Since signing for the Lilywhites in 2017, the 22-year-old has not yet nailed down his place in his first team, with his most consistent spell in the side coming under former manager Mauricio Pochettino.
While undoubtedly showing signs of becoming a top-class defender, it's clear that Jose Mourinho sees no future for him in a Spurs shirt.
Foyth's Spurs Career
Foyth's time at Spurs has been nothing short of a rollercoaster - this could be summed up in his first two Premier League starts.
Pochettino was a massive fan of Foyth, hence throwing him in the deep end against Wolverhampton Wanderers at the Molineux in 2018.
It was a thrilling game, but one Foyth will want to forget when with Spurs cruising at 3-0, he recklessly gave away two penalties - but fortunately for Spurs they hung on to take the three points.
With the spotlight on the defender, Pochettino gave him the vote of confidence and started him in a tricky game away at Crystal Palace only a week later.
Foyth, this time, put in a man of the match performance and scored his first career goal as Spurs ran out worthy 1-0 winners.
This sums up Foyth's ventures at Spurs, one great moment followed by a moment of madness - and his development as a player has constantly stagnated, only racking up 16 Premier League appearances for Spurs over his three-year spell at the club, largely due to injury.
Does he deserve to be sold?
Many of the Spurs faithful will be critical of this decision, given the defence is definitely the weak point of the squad.
Selling a player who can play in two positions in defence, especially when he has shown glimpses of the player he could become, could be viewed as a mistake.
Foyth has obvious talent with the ball at his feet and it is clear that he loves to get involved in as many build-up phases as he can.
This is a reason why his calling has always felt to be a defensive midfielder - accompanied by his mobility, athleticism, and aggression.
However, all these qualities are hard to showcase in the Premier League as the league is so intense and any slip up will be punished.
Norwich away this season is a perfect example, Foyth pondered on the ball for a second too long and lost possession, which led to a Canaries goal, before he was substituted at half time.
International experience
Foyth has a blossoming reputation and given the proper time before he is to be judged - thus making a loan move a more desirable option for many Spurs fans.
After all, he was once named as one of Argentina's biggest prospects, after performing very well for their under-20 team.
This has earned him nine appearances at International level, including four appearances at the 2019 Copa America, where he did not appear to have struggled at all.
Should Foyth be given time to blossom in a Spurs shirt? Or should Mourinho cash in and look to bolster his squad with players who are good enough now?
Only time will tell.