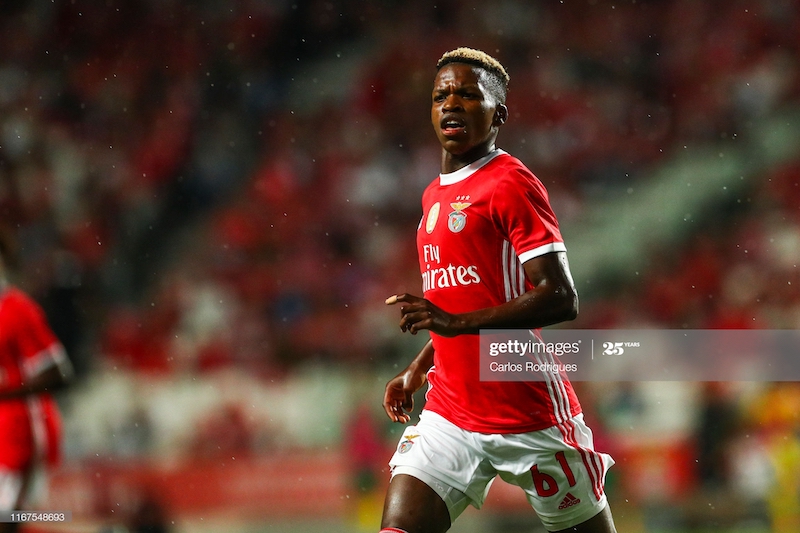 Manchester United have long been linked with right-wingers, strikers and centre-backs though they seem to be glossing over another pivotal position that needs reinforcements. The defensive midfield.
Ole Gunnar Solskjaer may be a divisive figure amongst supporters regarding his credibility and suitability for the job as manager of one of the world's biggest clubs but his record in the transfer window has appeased almost everyone.
Chelsea are forcing United's hand
With Chelsea already making significant moves in the transfer market, United fans are starting to become increasingly anxious at the sight of one of their closest rivals considerably strengthening their hand whilst the Red Devils only have hope to cling to.
20-year-old Borussia Dortmund wonderkid Jadon Sancho has been continuously linked for even longer than the world has been in lockdown but still, no serious progress has been made.
The former Manchester City winger should undoubtedly remain Ed Woodward's top priority but another area of the pitch that needs addressing is going relatively unnoticed. Many supporters and pundits alike are calling for additional support up-front, or in defence whether that be at left-back or in the middle, ignoring the fact that United only have one recognised defensive midfielder in Nemanja Matic who will be 32 by the start of next season.
Defensive midfield a more pressing issue
Although the Serbian's return to form before football was put on pause deservedly resulted in a one-year contract extension and Scott McTominay winning a plethora of fans for his determined displays in the role, neither are suitable candidates in the long-term if United want to reel Liverpool and City in.
Mason Greenwood, Brandon Williams and arguably an improved Victor Lindelof, an injury-free Eric Bailly or a matured Axel Tuanzebe could, however, be the answer in their respective problem position for the next 5-10 years.
The Stretford End faithful are drooling at the prospect of witnessing Paul Pogba and Bruno Fernandes play together as dual playmakers but that partnership will only be feasible and effective if there is an equally impressive counterbalance just behind them in the centre of the park allowing their attacking flair to flourish. Imagine Xavi and Iniesta without Busquets. David Silva and Kevin De Bruyne without Fernandinho. Or Luka Modric and Toni Kroos without Casemiro.
McTominay could play higher-up
This isn't to downplay McTominay's ability as the 23-year-old Scottish international has been one of United's standout performers since his first-team breakthrough, but it is clear that he is more comfortable further forward. The addition of a holding midfielder such as Wilfred Ndidi, Sandro Tonali or Benfica's Florentino Luis who has recently been linked with a move to Old Trafford, would allow McTominay the freedom to play in his natural position.
The Scotsman would be able to fill into the holding role when required or replace either Pogba or Fernandes in the more advanced roles on a big European night or a critical Premier League encounter. A role Darren Fletcher made fashionable at United during Sir Alex Ferguson's reign.
Fletcher and Ji Sung-Park would often come into the starting line-up at the expense of one of their more flamboyant teammates to add solidity and steel to the team and it is a role that a humble McTominay would and should still relish.
The academy graduate has already shown an eye for goal to go with his natural fitness and work rate meaning he could even evolve and enhance the role that his compatriot filled for many years.
With the likes of Ndidi or Luis primarily starting in the holding position and McTominay filling in whether at the base of midfield or further forward, there would still be space for an ever-improving Fred and a promising Angel Gomes over the course of a 50/60 game season where injuries come into play and rotation is key. Especially as Juan Mata and Matic are deep into their twilight years with only one year remaining on their contracts.