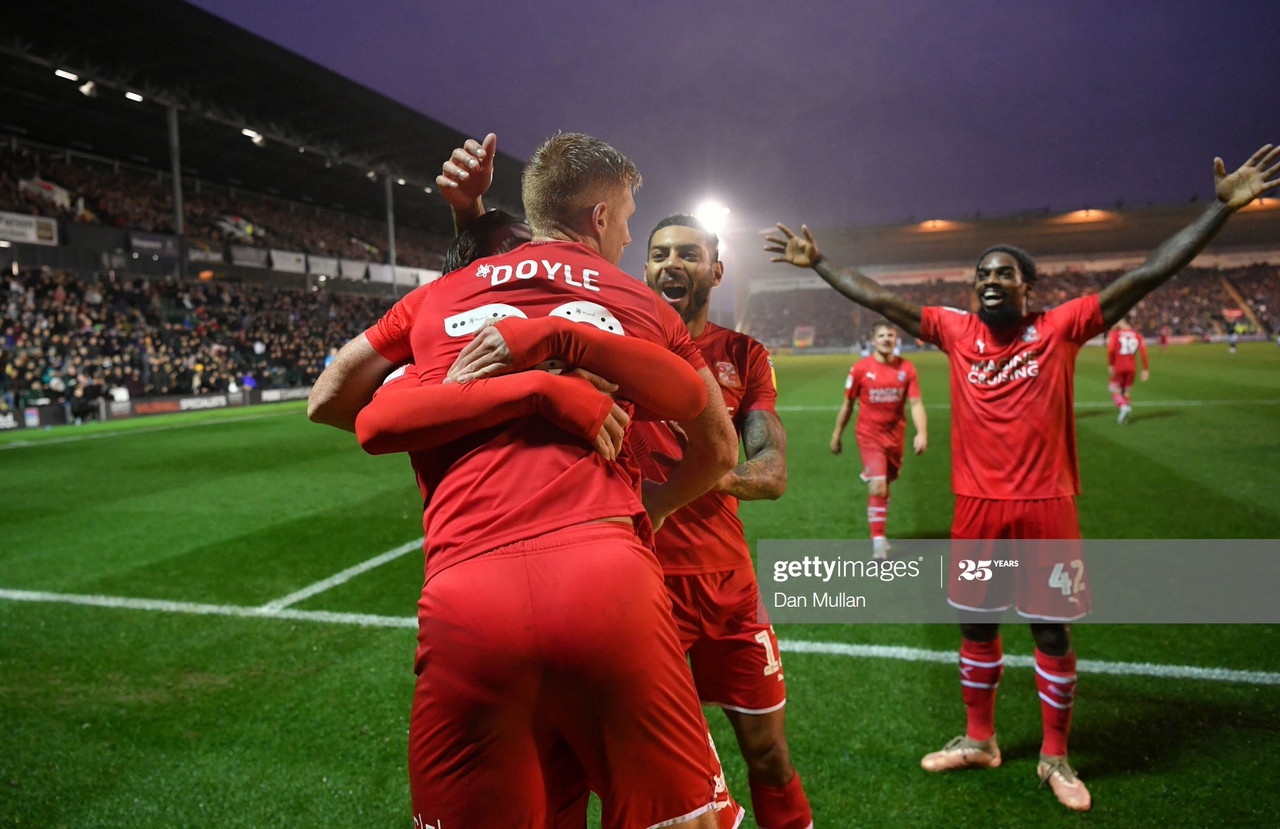 League Two clubs have voted to end the 2019-20 season, with points-per-game determining Swindon Town as champions with Crewe Alexandra and Plymouth Argyle also promoted to League One.
The vote to finish the League Two regular season comes as little surprise, with clubs indicating their desire to curtail the campaign in a vote more than three weeks ago.
Clubs in the fourth tier voted following the approval of a majority of EFL clubs for the measures to be used to determine a curtailed season, including points-per-game (PPG) to determine final standings, promotion and relegation, and a four-team play-off campaign.
The EFL said that an "overwhelming majority" of League Two clubs had voted to end the regular season on those terms, with Forest Green Rovers chairman Dale Vince revealing that his club were the only one in the division to vote against the proposal.
Play-off fixtures announced
The clubs also agreed the schedule for the play-offs, which will see Cheltenham Town, Exeter City, Colchester United and Northampton Town compete for the final promotion spot to League One.
The first legs will take place in just over a week's time, before even the Championship returns to action, with Colchester hosting Exeter and
Northampton welcoming Cheltenham on June 18.
The reverse fixtures will take place four days later, on June 22, with the play-off final set to take place at Wembley on June 29 with a 7.30pm kick-off.
Relegation uncertainty
Relegation matters are more complicated. Stevenage are currently bottom of the table and remain in the only relegation place under PPG, but Macclesfield Town were only three points ahead when the season stopped and could yet face another points deduction.
Macclesfield have already been deducted 11 points this season for two rule breaches and were charged last week with the late payment of March wages, which could incur a further points deduction and, consequently, relegation.
The picture is further clouded by the EFL's desire not to relegate any of its teams into a league that cannot start the 2020-21 season.
The EFL's statement said:
"Under the proposals agreed by Clubs, the 24th placed Club in the League Two will be relegated to the National League provided the Board receives the necessary assurances that the National League season will start in 2020/21. Due to ongoing disciplinary matters, the final placings cannot yet be confirmed."