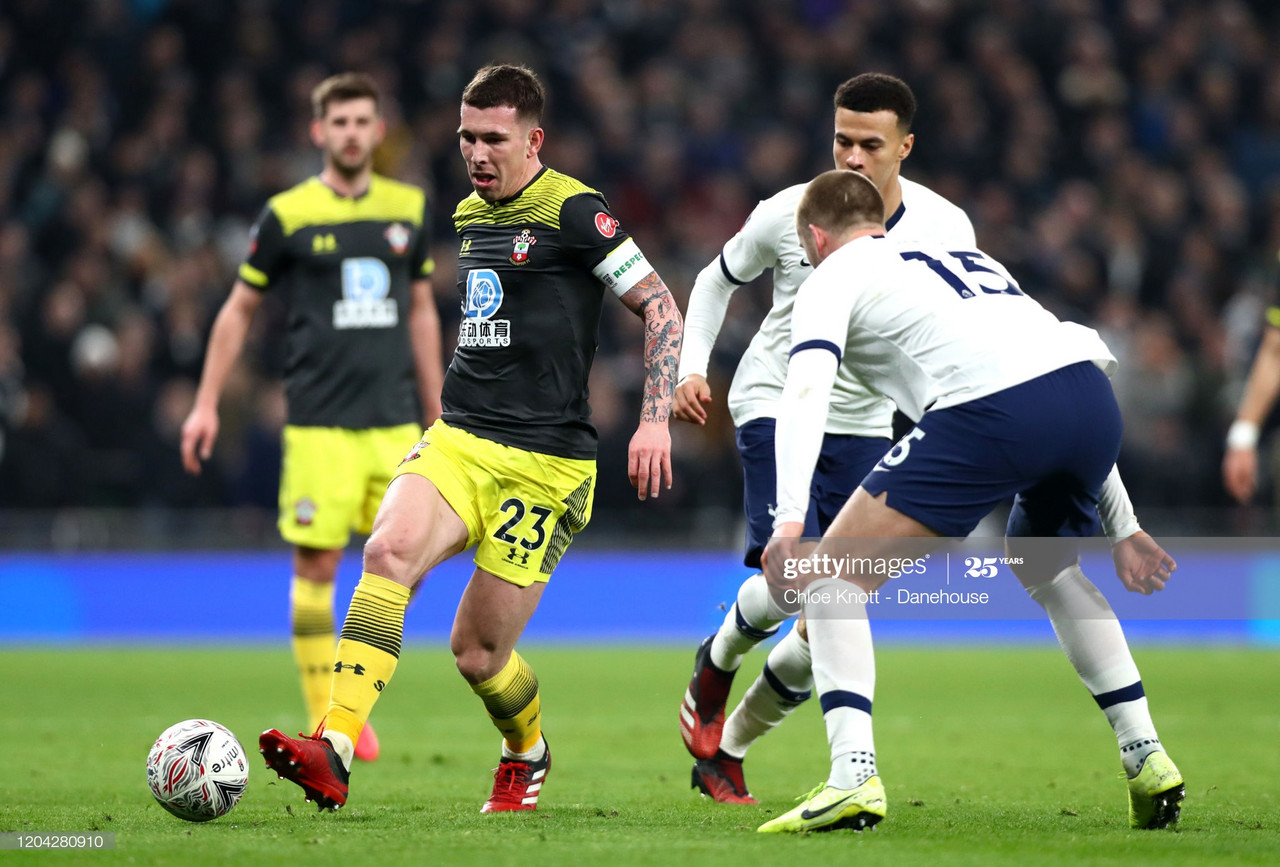 According to the Daily Star, Tottenham Hotspur are poised to make an opening bid for Pierre-Emile Hojbjerg after Southampton have given him the green light to move.
The Danish International is out of out of contract next summer, but Spurs will face competition from Everton for the signing of the midfielder.
From the Saints' point of view, the deal is definitely on the table.
Southampton's Chief Executive, Martin Semmens was quoted in the Daily Star saying:
"Let's be clear about Pierre, he's been absolutely up front with us and everybody publicly that he sees himself at the very highest level of football.
"He wants to win the league; he wants to win the Champions League either with us or somebody else and at some point, he's going to either have to drive us to that level or move somewhere else to do it.
"If there's a club out there that can win the Champions League and they think Pierre can improve their team, if they can pay for him then, in the end, we have to let him go."
Hojbjerg expanded more on his future in a more recent interview.
"I know what I want, the club knows it too. I want to play at an even higher level than I am currently," he told Sport 1.
Tottenham's lack of funds for the upcoming transfer window may put the transfer on pause until Hojbjerg is out of contract until next year.
However, a permeant deal could be achieved but Spurs and the Toffees want a big discount on the £35 million valuation Southampton put on him in January.
Where would he fit in at Spurs?
The deal certainly seems to make sense, given the Saints Skipper adds a lot of qualities that the Lilywhites seem to have lacked in recent years.
The Dane fits the bill on numerous fronts - and despite being only 24, he's got four years of Premier League experience under his belt.
The final piece in the midfield puzzle at Spurs seems to be an anchor. Someone that will protect the back four effectively, and also give a license for Giovani Lo Celso and Tanguy Ndombele to have more creative freedom.
The Dane does offer a lot going forward, but he'll mainly shine at Spurs by helping reinforce the back line.
Tottenham need a player in the middle of the pitch that, in transition, can catch up to the play and help disrupt the attack.
Hojbjerg has over 100 Premier League appearances and over 30 caps for Denmark - and the midfielder certainly seems ready for the step up to continental football.