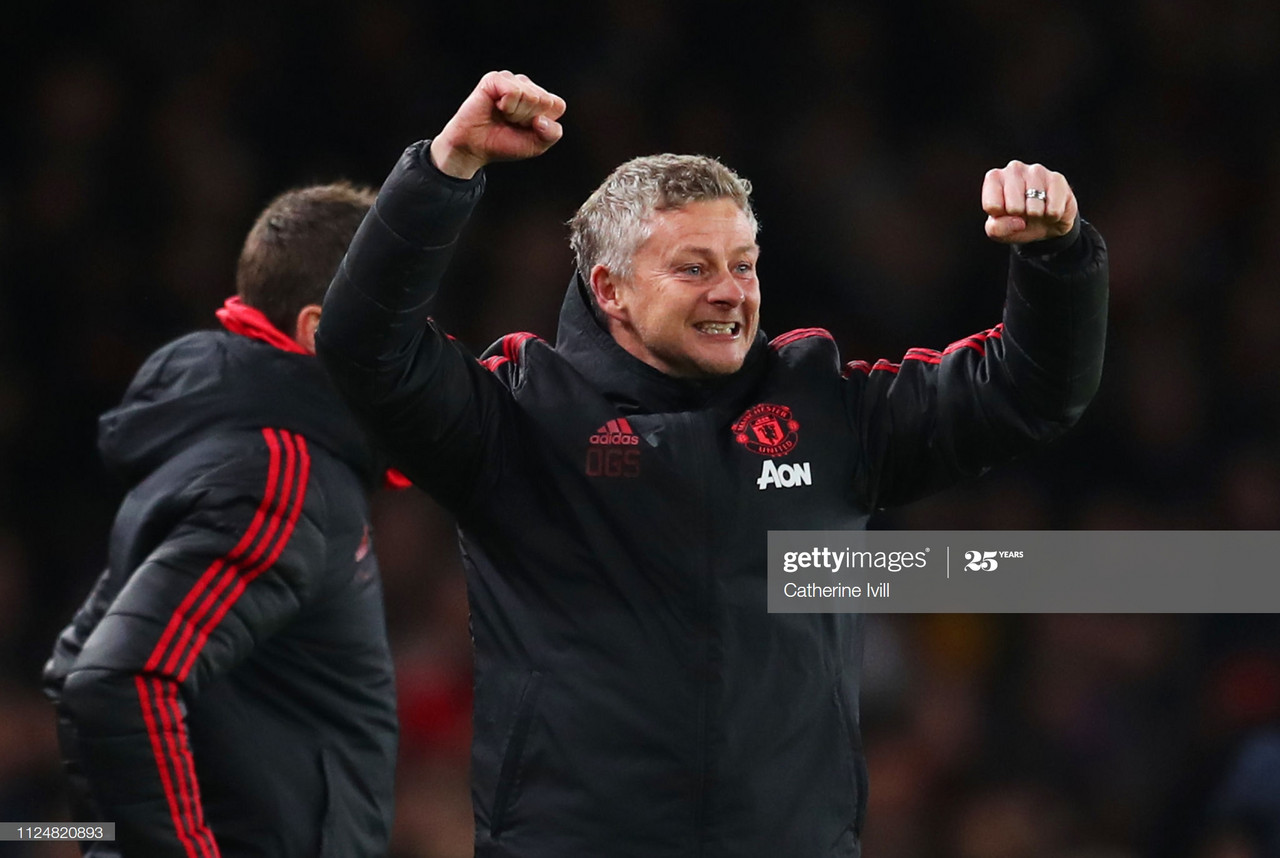 We are in the business to win, stated Manchester United manager Ole Gunnar Solskjaer, who also insisted he wants the squad and any transfers to reflect his and his coaches personalities.
The United boss was awarded a three-year contract in March 2019, following a three-month stint as caretaker manager, and has had two transfer windows as the permanent manager at Old Trafford.
Harry Maguire, Daniel James and Aaron Wan-Bissaka were signed last summer, while Portugal international Bruno Fernandes, who arrived from Sporting Lisbon, and Nigerian striker Odion Ighalo were both brought to the club in January.
Solskjaer doesn't want "rotten apples" at the club
The Reds have built the squad up to where it is today under Solskjaer, who is determined to avoid bringing "rotten apples" to the club, something which has happened under previous managers.
"I did feel that I was professional and did feel privileged to play for Manchester United," Solskjaer told the Shiv Nadar Foundation.
"I wouldn't be able to look at myself if I didn't know I'd given everything for my team-mates and my manager.
"That's what I also now look for in players that we sign or we bring up from the youth team. You have to have a good personality and that you are professional because one rotten apple in the basket will make the others rotten.
"So for me it's about building a team that will reflect me and my coaching staff's personalities and views. Of course there are standards because we want to win. We are in the business to win.
"But the first step to be a Manchester United player and person, you have to be humble enough to know you always have to work hard. Never give in and always do your best, 100 per cent effort is required every day and don't think you are better than you are.
"You still have to play with that confidence at the same time. It's a fine balance but that is what is going to make the difference when we want to get to the championship again that we want to win."
United boss is confident players can get a result against Spurs
United were last in action in the Europa League back in mid-March, where they thrashed LASK 5-0 in the round of 16. Football around the world was then brought to a grinding halt due to the coronavirus pandemic, but the Reds are scheduled to return to action on June 19.
Solskjaer's men were previously unbeaten in their last 11 games before the break and will take on Tottenham Hotspur in their first game back on June 19. The Norwegian manager has been looking at some "new ideas" in training and is confident his side can get a result on their return.
"The first game is two weeks away so we need to step up the training and get an edge to our game again," the United boss told the club's official website. "Everyone knows that we will have to be at our best, have to be focused against Tottenham.
"We know it's a big game for everyone. We had Chelsea when we started the league this season so I'm confident that our players can go into the Tottenham game with that mentality of going there to play a very good game of football.
"Training has been about recapping what we did well, tweaking maybe one or two things and looking at some new ideas, but hopefully we can see a lot of what we saw towards the end before the lockdown."