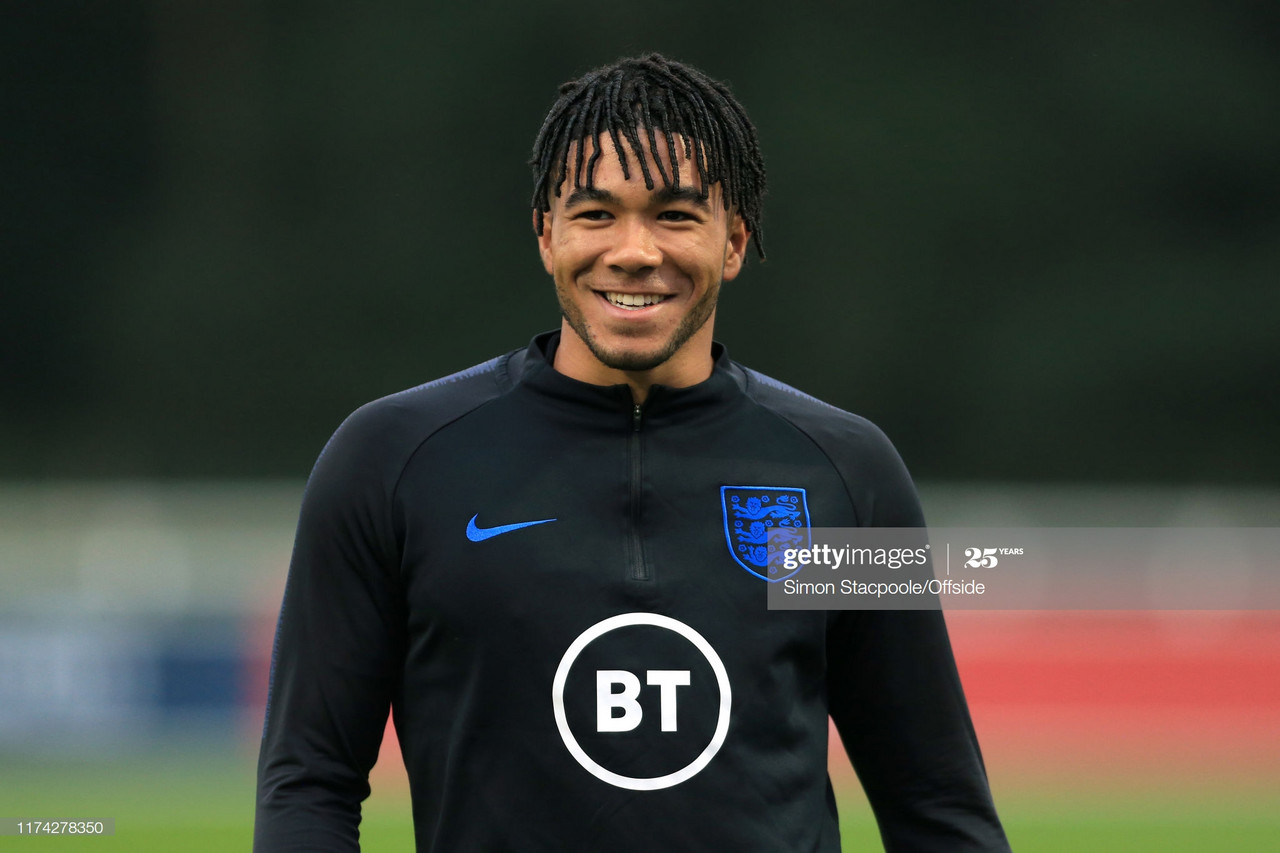 Mario Melchiot says that Chelsea right-back Reece James can be England's first choice at the next international tournament.
Liverpool defender Trent Alexander-Arnold is favourite for the position given his impressive form for the European champions over the last two years, but The Three Lions are spoilt for choice in the area with Aaron Wan-Bissaka and Kieran Trippier also providing competition.
Melchiot, who made 165 appearances for the Blues, has seen in James the potential to surpass his rivals.
"Reece James has the ability"
"When you talk about Alexander-Arnold I'm excited about him and the way he plays," Melchiot told 888Sport.
"He switches the play really comfortably.
"Wan-Bissaka is more defensive.
"But Reece James has the ability, he has the strength, he has the speed to keep up with people, and he knows how to work it."
"He can compete with those two guys"
Alexander-Arnold broke onto the scene in 2016, but rose to prominence during the 2017/18 season where he became the youngest Liverpool player to start in a Champions League final.
A year later, the full-back had become a regular and was starting another Champions League final.
Wan-Bissaka's impressive form at Crystal Palace earned him his first senior England call-up and a move to Manchester United last summer.
The Croydon-born defender has since become a regular for the Red Devils.
James is still waiting for his first senior England call up, but has made the right-back position at Chelsea his own.
He signed a new long-term contract in January and has made 26 appearances for Frank Lampard's men.
Melchiot still believes the 20-year-old has things to work on if he is to fulfill his potential.
"There are still a couple of things he needs to add to his game," he explained.
"If he can become a regular with Chelsea he can compete with those two guys and why wouldn't he want to do that?
"That's why we play football – to compete with the best."