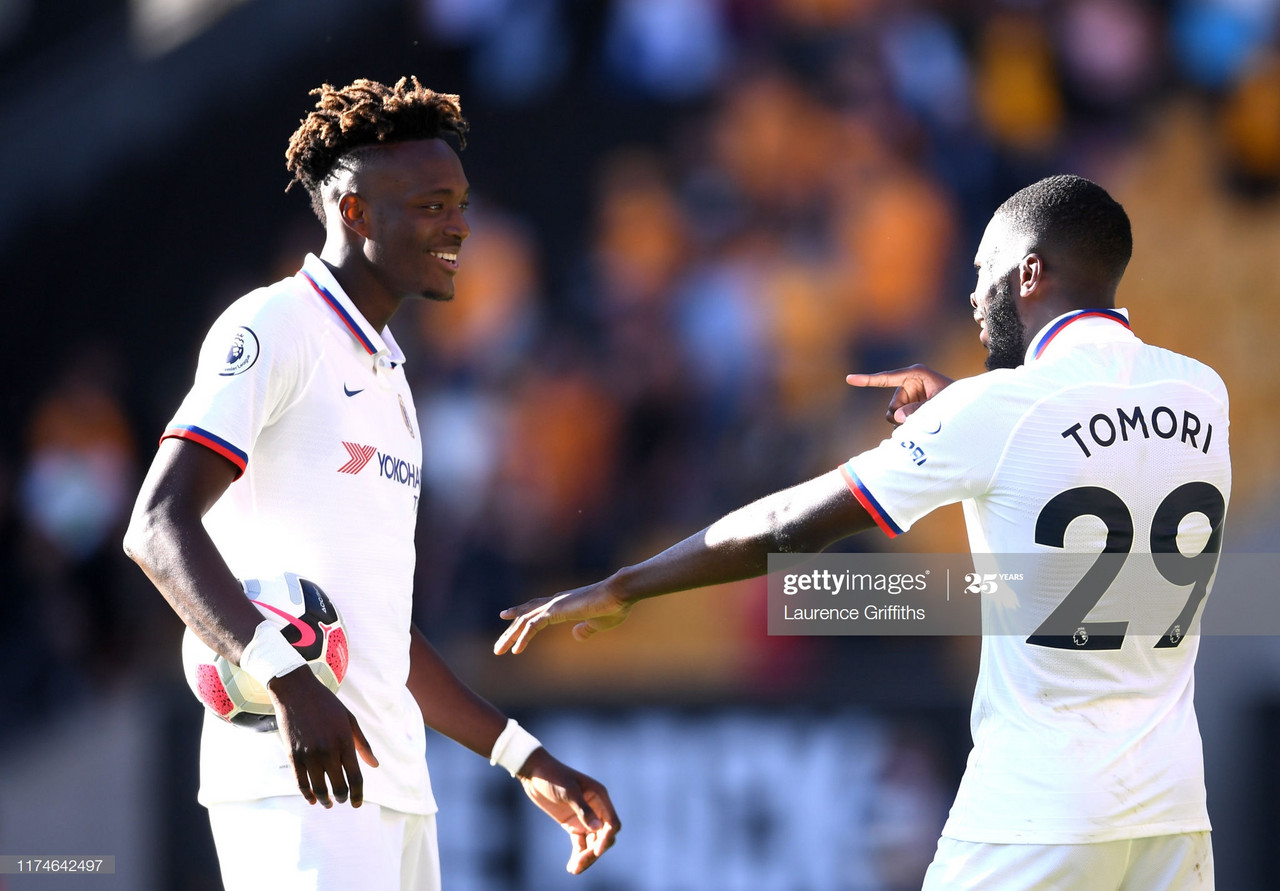 Tammy Abraham says teammate Fikayo Tomori persuaded him to stay on the pitch in Chelsea's 5-2 win away at Wolves earlier in the season.
It was a memorable game for some of the club's academy graduates as Abraham, Tomori and Mason Mount all managed to get on the scoresheet.
Abraham's hat-trick earned him the Man of the Match award, but things could have gone very differently were it a conversation with his good friend at half-time.
"Try and get your hat-trick"
"It was one of those feelings where you score in two consecutive games so you're not under pressure to score," the striker told the Chelsea website.
"In my head I felt there was no pressure.
"Fikayo had already scored a banger, then my first chance came and I took it.
"Then there was another one and I scored again, so we were in a great position at half-time.
"Get your hat-trick!"
"I said to Fikayo, " 'I'm tired, man, I might just tell the manager to replace me' ", Fik was like: 'Stay on the pitch, try and get your hat-trick' because it was the second game in a row I'd scored two goals.
"I came out for the second half and then I just remember I was one-on-one with Conor Coady and the confidence that I had inside me took the tiredness away, I did that skill to get away from him and scored and then after the game me, Mason and Fikayo were all talking and realising that we'd all just scored for Chelsea in the Premier League, so it was crazy and amazing feelings that day."
Chelsea's top scorer will be hoping to rekindle his form when the blues return to action next Sunday afternoon, away at Aston Villa.