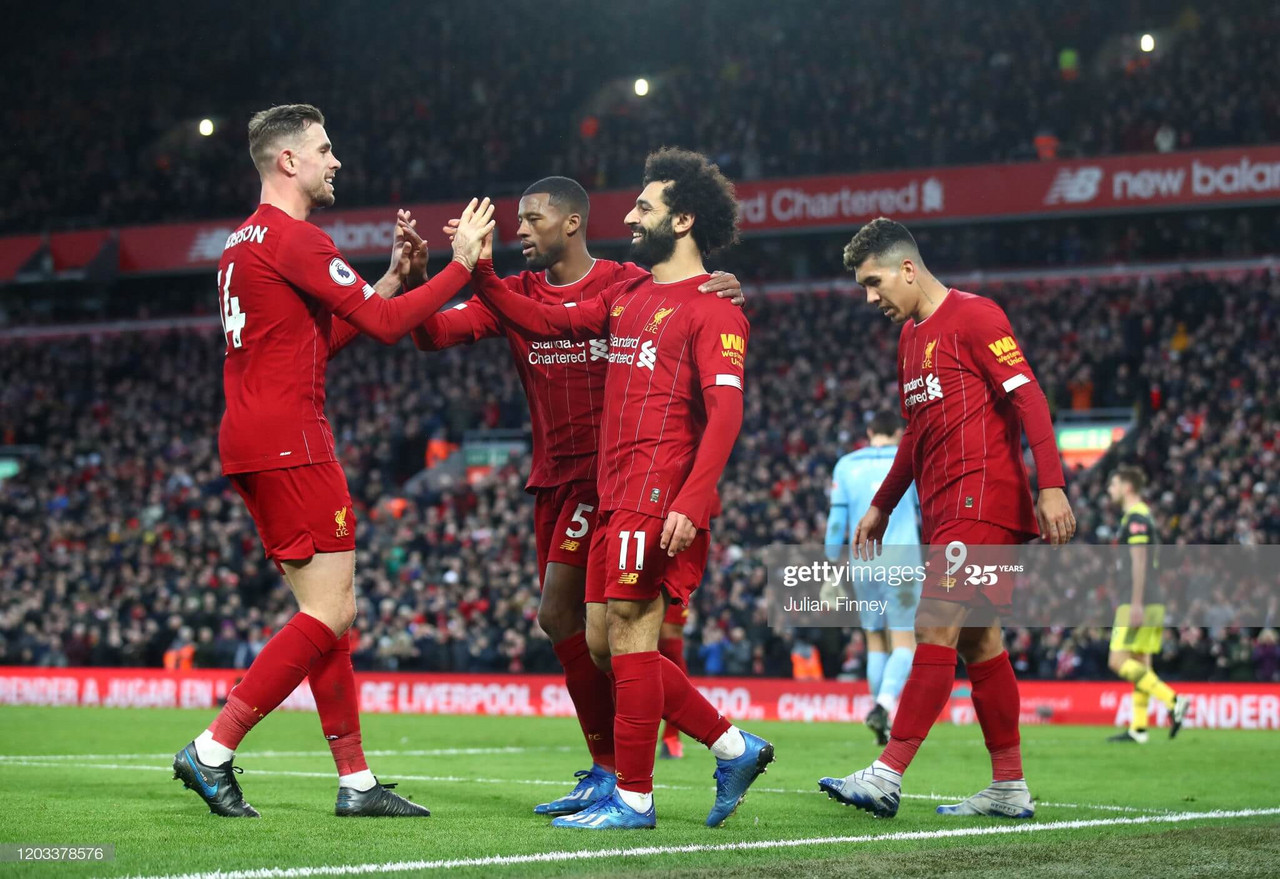 The return of the Premier League will see Liverpool continue their Championship title challenge with an away trip to rivals Everton.
It has been three months since the Premier League was halted due to Covid-19, but finally it will restart. A Merseyside derby begins Liverpool's season.
For Jurgen Klopp's side, they are in touching distance of the Premier League title, needing just six points to be crowned champions.
With Liverpool's title almost secured, it will be interesting to see how Klopp plays out the remainder of the season.
Could we see Liverpool go flat out in the remainder of their games and push themselves to becoming centurions? Or will he rotate and allow the fringe players and youth to gain valuable first-team action?
A chance to produce history?
Liverpool are currently on 82 points and with nine games remaining have the chance to finish on 109 points. This would mean taking all 27 available points and beating the likes of Everton, Manchester City and Chelsea.
Man City broke record for the most points in Premier League campaign in 2018 when they scored 100 points. This also made them the first team to hit the 100-point marker.
To break City's record, Liverpool will need 19 points from a possible 27 to achieve 101 points, however it is expected that Klopp will be aiming for much more than that.
With no other competitions up for grabs following FA Cup and Champions League exits, Klopp will want to push for as many points as possible.
This could see his side going flat out, with not many changes to the team in a bid to break the record for the most points in a Premier League season. With the players having taken an extended period of time to rest, the team will be fresh and ready to aim for this.
Preparing for next season
Klopp also has a potential to weaken his line-ups for the remainder of the season, with his side only a couple of games away from clinching the title.
Klopp could give valuable time to fringe players such as Takumi Minamino and Divock Origi to help boost their confidence and help play them into form for next season.
Both players have not hit the form that has been expected of them, with Origi used more on the left wing than striker due to not being versatile enough. Whilst less is perhaps expected of Minamino at the moment, who has only been at the club since January, this period could help prepare him for next season.
This is a strategy that would help Klopp out, especially given the potential for Liverpool to sign people in the summer transfer market.
A couple of weeks ago, Liverpool pulled out matching the release clause for striker Timo Werner. With the lack of revenue the club are seeing in Covid times, it became unrealistic to match the release clause.
This could now have a further impact on Liverpool's transfer business in the market, with many expecting the Reds to not sign many players. This further stresses the need for fringe players to be ready to step up when needed.
Another group of players that could be seen in matches is the youngsters. The likes of Curtis Jones, Harvey Elliott and Ki-Jana Hoever could all be seen to speed up their development.
Many of the youngsters have been given a fair amount of first-team action, featuring in the League and FA Cups. Giving these players their first glimpse of Premier League action could also give them a huge boost to continue performing for the Reds.
Whilst it is unexpected that Klopp will field very weak sides, we could see a couple of players given more minutes than what they would usually expect to aid their development.