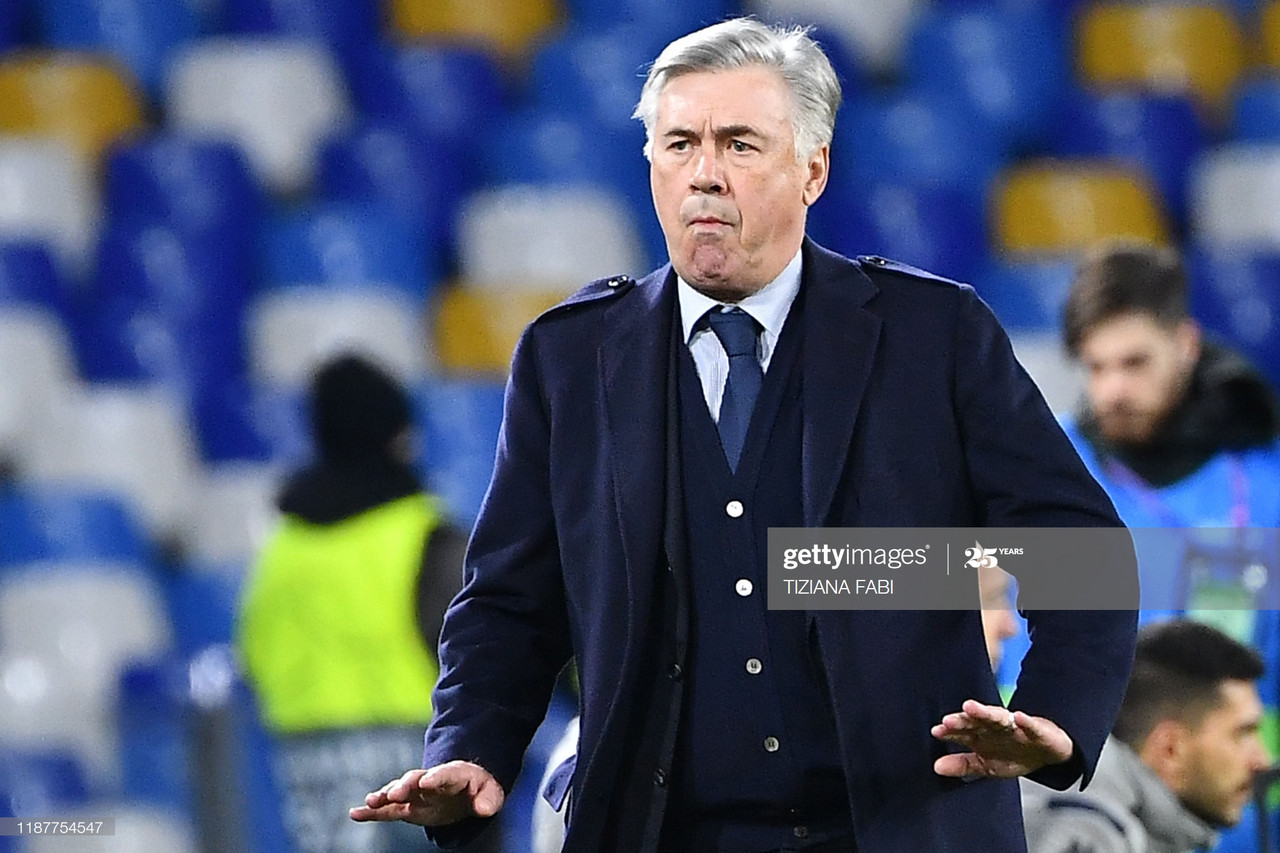 Former Liverpool captain Steven Gerrard says Everton are "really lucky" to have Carlo Ancelotti as their manager.
The Toffees appointed the Italian boss as replacement for Marco Silva last December and took charge of 12 games before the COVID-19 pandemic brought a halt to the world.
Ancelotti has the Merseyside outfit currently sitting 12th in the table and there's a possibility that his side could quality for the Europa League next season as there's only six points between them and the top seven.
Toffees lucky to have Ancelotti as their manager
Everton have made it clear that they want to break into the top six and become a permanent fixture up in the European places. Securing the services of one of the best manager's in the world will certainly help the Toffees progress further.
Speaking in a recent interview, Rangers manager Gerrard, who has been up in Scotland for the last two seasons, believes the club are very fortunate to have a world-class manager at the helm.
"Let's cut to the chase, sitting here, going this interview right now, I think Jurgen Klopp is the best manager in the world," Gerrard told The Athletic.
"I know there are a lot of successful managers about. Pep Guardiola is exceptional. Carlo Ancelotti is exceptional too and I think Everton are really lucky to have him with his CV. I could name many more."
Gerrard's former club Liverpool will be the visitors to Goodison Park on Sunday evening and the Reds could clinch their first league title in 30 years as the two sides return to Premier League action.